Energy News Brief 30th September 2021
Oil inventories in the US have drawn down nearly 73 million barrels so far this year, according to API data. United States crude oil inventories are now 8% under the five-year average for this time of year, at 414 million barrels according to EIA.
---
BYD ADL Enviro400EV electric double deckers
Alexander Dennis Limited (ADL) and BYD UK jointly announced today that their electric vehicle partnership, the UK's leading electric bus producer, has supplied five BYD ADL Enviro400EV zero emission double deck buses to the West Yorkshire Combined Authority and bus operator First Bus for the new Stourton Park & Ride service in Leeds. Read More
---
BYD Sold over 60,000 New Energy Vehicles in August
BYD sold 67,630 passenger vehicles in August, up 90.5% YoY and 18.7% MoM. Among which, the NEVs contributed 60,508 units representing an increase of 331.9% YoY. Four consecutive months of booming sales and a series of monthly sales records underscore BYD's successful strategic deployment and the widespread acceptance of its products in the market. After hitting the 50,000-unit mark, BYD's monthly new-energy passenger vehicle sales continue to grow, positioning BYD as a dominant player in terms of market share. The continued contribution of DM-i sales fueled further success for the DM model, which saw 30,126 units sold in August, up 555.6% YoY. BEV sales rose steadily to 30,382 units in the month, up 222.7% YoY. Read More
---
TechnipFMC Announces Extension of Its Previously Announced Note Tender Offer
TechnipFMC plc announced the extension of its previously announced cash tender offer (the "Tender Offer") to purchase up to $250 million aggregate principal amount (the "Maximum Tender Amount") of its 6.500% Senior Notes due 2026 (the "Notes").
The Tender Offer's extended expiration time shall be 11:59 p.m., New York City time, on October 7, 2021 (the "Expiration Time"). As of 5:00 p.m., New York City time, on September 14, 2021 (the "Early Tender Time"), $164,113,000 aggregate principal amount of the Notes had been validly tendered and not validly withdrawn. These Notes were accepted by the Company on September 15, 2021 without proration. Read More
---
Subsea 7 S.A. today announced the award of a major1 contract that will be recorded in the backlog of the Subsea and Conventional business unit in the third quarter.
The award extends the engineering, project management and procurement scope of the contract announced on 12 March 2021. The scope of work includes the provision and installation of infield flowlines, control umbilicals, tie-in connections, associated subsea equipment, a gas export pipeline and a monoethylene glycol injection pipeline. Read More
---
Serica Energy plc (AIM: SQZ), announced that Richard Rose has accepted an invitation to join Serica's Board as a Non-Executive Director with immediate effect. Read More
---
Serica Energy plc (AIM: SQZ) announced its financial results for the six months ended 30 June 2021. Financial Highlights
• Closing cash balance up at £92.0 million (31 December 2020: £89.3 million) despite
significant capex spend.
• Average realised sales price of US$43.30 per boe (1H 2020: US$15.20 per boe) before
net hedging gains/losses.
• Average operating cost of US$16.05 per boe for 1H 2021 (1H 2020: US$15.12 per boe)
reflected lower production in the period – underlying costs reduced by 10% during 1H
2021 (2020: 10%).
• Operating profit of £5.5 million (1H 2020: loss of £12.7 million) after £30.3 million of
unrealised hedging provisions.
• Profit before tax of £2.2 million (1H 2020: £20.4 million). Profit after tax of £1.3 million
(1H 2020: £12.4 million) after non-cash deferred tax provision of £0.9 million (1H 2020:
£8.0 million).
---
Enbridge Inc. announced the achievement of a major milestone with the substantial completion of the Line 3 Replacement Project and the establishment of an in-service date of October 1. This step marks the full replacement of the entire 1,765-kilometre/1,097-mile-long pipeline from Edmonton, AB. to Superior, WI. With new state-of-the-art, thicker-walled pipe, its completion ensures a safe, reliable supply of North American crude oil to U.S. refineries, helping fuel the quality of life for millions of people. Read More/Register
---
Commodity Prices
Units
Price $
Change
Crude Oil (WTI)
USD/bbl
$75.17
Up
Crude Oil (Brent)
USD/bbl
$78.93
Up
Bonny Light
USD/bbl
$77.54
Down
Natural Gas
USD/MMBtu
$5.57
Down
OPEC basket 29/09/21
USD/bbl
$77.13
Down
At press time 30 September 2021
---
Five years ago, on 28 September 2016, the 170th (Extraordinary) Meeting of the OPEC Conference established a High-Level Committee to develop a framework for consultations between OPEC and non-OPEC oil-producing countries in response to the severe oil market imbalance at the time.
Known as the 'Algiers Accord', this historic decision would pave the way for the signing of the 'Vienna Agreement' at the 171st Meeting of the OPEC Conference on 30 November 2016 and ultimately the landmark DoC framework by OPEC and non-OPEC Participating Countries on 10 December 2016 in Vienna. Read More
---
DoC Joint Technical Committee discusses oil market developments
OPEC Secretary General, HE Mohammad Sanusi Barkindo, in his remarks underscored the importance of the efforts by the Declaration of Cooperation (DoC) Participating Countries in accelerating the rebalancing process in the global oil market. "As we approach the final quarter of 2021, it is clear that this has been a year of recovery," he stated. "The commitment by all DoC Participating Countries to reach their voluntary production adjustment levels and ensure that compensation volumes are met is contributing to the positive market momentum we are seeing this year," Barkindo said. Read More
---
The active rig count acts as a leading indicator of demand for products used in drilling, completing, producing and processing hydrocarbons.
Region
Period
No. of Rigs
Change
U.S.A
24th Sept. 2021
521
+9
Canada
24th Sept. 2021
162
+8
International
Aug. 2021
777
+26


Baker Hughes Rig Count to 30th September 2021
---
Hess has been recognized for climate change stewardship in CDP's Climate Change Report 2020. Hess has earned Leadership status for 12 consecutive years from CDP, an international nonprofit that runs a global environmental disclosure system for investors, companies, cities, states and regions. This year, Hess is one of only two U.S. oil and gas producers to achieve Leadership status. Read More
---
Renewable Energy Group, Inc. announced the closing of its 35 million gallon per year nameplate capacity biorefinery facility located near Houston, Texas.
The company acquired and commissioned the plant in 2008 and has been operating it since. "We have made the decision not to renew the lease for our REG Houston biorefinery, which would have imposed an uncompetitive fixed cost on the plant," said REG President & CEO Cynthia 'CJ' Warner. "The plant has run very well but has always been relatively challenged due to its leasing agreement coupled with a lack of REG's hallmark multi-feedstock processing capability." The company is currently working with plant employees on relocation opportunities within the production network. The company will completely shut down the Houston plant in November 2021. Read More
---
Employees from Marathon Petroleum's Mandan, North Dakota, refinery spent a full day participating in the recent Day of Caring event hosted by the Missouri Slope Areawide United Way. More than 30 employee volunteers from the Mandan refinery, and five employees from MPLX, wore the United Way Hero T-shirts to support partner agencies, social service organizations, and neighbors in need throughout the Bismarck-Mandan community. Read More
---
Equinor takes steps to increase transparency on tax payments and principles by publishing a new report detailing the tax contributions paid by Equinor ASA and subsidiaries in 2020 as well as providing a description of Equinor's tax management and governance. Read More
---
Mitsubishi Power, a subsidiary of Mitsubishi Heavy Industries (MHI) Group, has concluded a contract with Tohoku Electric Power Co., Inc. for the utilization of TOMONI intelligent digital solutions for Unit 1 of the Joetsu Thermal Power Station in Joetsu city, Niigata Prefecture, scheduled to start operations in December 2022. The addition of the TOMONI service for the 572-megawatt (MW) class gas turbine combined cycle (GTCC) power generation facility, utilizing world-class large, high-efficiency J-series Air-Cooled (JAC) gas turbines supplied by Mitsubishi Power, will provide a real-time operation monitoring system employing cutting-edge data analysis application software. Read More

---
The Independent Petroleum Producers Group (IPPG) in Nigeria has congratulated the federal government over the passage of the Petroleum Industry Bill (PIB) into law last month. The group also solicited federal government's support in protecting oil and gas facilities from attack especially in the South-east. Read More
---
In conformity with the FCA's Disclosure Guidance and Transparency Rules, Tullow Oil plc today announces the following:
As at 30 September 2021, Tullow Oil plc's issued share capital consisted of 1,430,307,123 ordinary shares (with a nominal value of 10p each) with voting rights. No ordinary shares were held in treasury.
Therefore, the total number of voting rights in Tullow Oil plc was 1,430,307,123.
The above figure may be used by shareholders as the denominator for the calculation by which they will determine if they are required to notify their interest in, or a change to their interest in, Tullow Oil plc under the FCA's Disclosure Guidance and Transparency Rules. Read More
---
Oil and Gas News Straight from the Source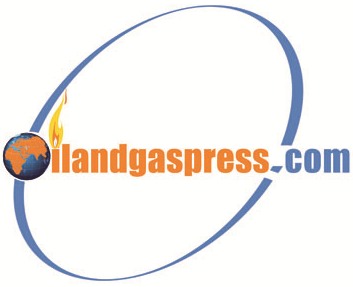 ---
OilandGasPress Energy Newsbites and Analysis Roundup |Compiled by: OGP Staff, Segun Cole. Please send us your industry related news for publication
Announce new products, New Partnerships, New director appointment, New office, financial reports, New sales staff, new contracts, charity affiliations and general news and offers by your organisation! Submit your Releases or contact us now!
Submit a Press Release
Oilandgaspress.com | Energy, Climate, Renewable, Wind, Biomass, Sustainability, Oil Price, LPG, Solar,Marine,Aviation,Fuel,Hydrogen,
we provide you with the latest news summary with links straight to the source!!
News on Saving Energy, Protecting the Environment
News articles reported on OilAndGasPress are a reflection of what is published in the media. OilAndGasPress is not in a position to verify the accuracy of daily news articles. The materials provided are for informational and educational purposes only and are not intended to provide tax, legal, or investment advice.