Energy News Digest, Oil and Gas, 17th Dec. 2021. OPEC daily basket price stood at $74.66 a barrel
Baker Hughes Rig Count: U.S. +3 to 579 Canada -10 to 167
---
The Kingdom of Saudi Arabia, the United Arab Emirates, the United States of America and the United Kingdom are encouraged by the political agreement in Sudan, signed on 21 November 2021, and the reinstatement of Dr Abdalla Hamdok as Prime Minister. This is a first step to resolving Sudan's political challenges and returning the country to its transition to democracy based on the 2019 Constitutional Document.
In a statement today, the four countries said:"We urge signatories to live up to the commitments made in the political agreement. In this respect we note with appreciation the recent releases of political detainees, and the establishment of a committee of investigation to ensure that those responsible for violence against protestors are held accountable. Weacknowledge the commitment to lifting the state of emergency in the near future and urge that it be fulfilled expeditiously. We encourage the early progress towards the formation of a civilian government comprised of independent experts. We also urge early progress towards the political declaration and partnership framework promised in the 21 November agreement, and stress the importance of inviting all components of the 2019 civilian-military partnership to participate in this dialogue process. We also stress the importance of the early publication of a credible roadmap towards elections in late 2023 or early 2024. Read More
---
The OPEC Fund for International Development has signed a US$80 million loan agreement with the African Export-Import Bank (Afreximbank) to finance international trade directly among corporates or through financial intermediaries. The OPEC Fund's support will assist in boosting Afreximbank's liquidity to grow its loan portfolio as it finances exports and imports in critical sectors such as agriculture, manufacturing and healthcare. The African continent is still facing challenges to access trade finance when compared to other parts of the world. The OPEC Fund's loan will address this challenge, which are also impacted by the COVID-19 pandemic. Read More
---
The United Arab Emirates (UAE) is a global pioneer in innovation and a regional leader in using nuclear energy to meet its sustainable energy and climate action ambitions, IAEA Director General Rafael Mariano Grossi said this week during his trip to the Gulf state. The UAE is an advocate for nuclear power and the first country in the Gulf Cooperation Council to produce nuclear energy, at its Barakah Nuclear Power Plant in Abu Dhabi. The country considers nuclear power a cornerstone of its net-zero ambitions and foresees nuclear energy and renewables constituting 50 per cent of its installed power capacity by 2050. Read More
---
Australia's Federal government rejects permit renewal for oil and gas drilling off NSW coast.The Petroleum Exploration Permit 11 (PEP11) between Newcastle and Wollongong had been the subject of vocal community opposition. Read More
---
Greenpeace calls on Greece to abandon deep-sea oil and gas exploration due to the threat of extinction of marine life. Read More
---
Commodity Prices
Units
Price $
change
Crude Oil (WTI)
USD/bbl
$70.94
Down
Crude Oil (Brent)
USD/bbl
$73.56
Down
Bonny Light
USD/bbl
$74.93
Up
Natural Gas
USD/MMBtu
$3.75
Down
OPEC basket 15/12/21
USD/bbl
$74.66
Up
At press time 16th December 2021
---
Aban Offshore Limited has extended the date of completion of the transaction for the sale of Rig Aban V, Aban VI, Aban VII, and Drillship Aban Abraham to January 15, 2022.
"We had in our letter dated November 15, 2021, informed the date of completion of a sale of our above-mentioned Rigs as December 15, 2021. However, the transaction could not be completed. Hence the date of completion of the transaction stands extended to January 15, 2022," the company said in a filing on Wednesday. Rig Aban V and Aban VI are directly owned by the company while Aban VII owned by our step down subsidiary Aban VII Pte Ltd and Drillship Aban Abraham owned by our step down subsidiary Aban Abraham Pte Ltd. Read More
---
Leonid Fedun, Vice President for Strategic Development of PJSC LUKOIL, presented the outlook for the development of global energy to 2050 today in Moscow. The report analyses possible greenhouse gas emission tracks in three scenarios of various approaches to climate regulations. It evaluates attainability of the goals to keep global warming below 2 and 1.5 o? by 2100. The scenarios also take into account the commitments of states and energy companies to reduce emissions that are already in place as a result of the COP26 conference.
LUKOIL also reviewed prospects of electric vehicles market and its impact on liquid hydrocarbons demand, as well as the necessity to launch new oil and gas production projects in the face of decreasing investments. The research covered not only traditional energy sources, but also possible development of green energy, hydrogen and biofuels. Read More
---
On 15 November 2021, Neste Corporation announced that it is exercising its right to redeem in full its outstanding 2.125 per cent. unsecured fixed rate notes due in 2022 (ISIN FI4000148671, NESTJVK17032022). Neste redeems the notes in accordance with clause 7.3 of the terms and conditions of the notes today. Nasdaq Helsinki Ltd has today approved Neste's application to remove the notes from trading. It is expected that trading on the notes on Nasdaq Helsinki will end today. Read More
---
The United Kingdom (UK) is expected to require 10 times more charge points than are currently installed, by the year 2030, according to a recent study by the Competition and Markets Authority into the UK's electric vehicle (EV) charging availability and reliability. To help meet this challenge, Tritium, a global developer and manufacturer of direct current (DC) fast chargers for electric vehicles (EVs), will supply 110 rapid chargers to Osprey Charging Network, one of the fastest growing UK-wide networks of rapid EV charging points.
Aimed at increasing access to rapid and reliable charging infrastructure in car parks, retail locations and along major transit routes, the 110 chargers are expected to be added to 40 new charging destinations, increasing Osprey's network by 25%. Read More
---
BYD UK and Alexander Dennis Limited (ADL) jointly announced today that their electric vehicle partnership, the UK's leading electric bus producer, has delivered four 10.2m length BYD ADL Enviro200EV eBuses to Nottinghamshire County Council, the first two of which have now entered service in Mansfield. These are the first BYD ADL eBuses in this 10.2m size specification to be delivered to a customer outside of London. BYD is a global leader in batteries, energy management and electric mobility, while ADL is a subsidiary of leading independent global bus manufacturer NFI Group Inc. (NFI). Read More
---
Region
Period
No. of Rigs
Change
U.S.A
17th December 2021
579
+3
Canada
17th December
167
-10
International
Nov.2021
817
—
Baker Hughes Rig Counts
---
US government announces two different designations of sanctions against Isabel dos Santos, General Leopoldino Fragoso do Nascimento and General Manuel Hélder Vieira Dias Júnior to combat corruption. While these sanctions give hope to many Angolans, Friends of Angola, Transparency International Portugal and partners will not rest in the fight against corruption. The US decision to establish a Coordinator on Global Anti-Corruption offers an opportunity for greater accountability for corruption in the US, Angola and around the world. Read More
---
S&P Global Platts Analytics forecasts a 40% decline in UK oil output between 2030 and 2040.
The West of Shetland area remains an especially hard sell, with higher investment costs due to harsh sea conditions and significant water depths. The region lies far from UK industrial hubs in the north of England and eastern Scotland in need of climate solutions such as carbon capture and storage. Other big projects such as the mooted Rosebank development are now harder to envisage. Read More
---
Exxon Mobil Corporation presented $50,000 to Dallas CASA to support the organization's advocacy for abused and neglected children in protective care in Texas. The contribution marks the 16th annual ExxonMobil Chairman's Gift, which is given during the holidays to support deserving nonprofit organizations in North Texas. Read More
---
Energy Secretary Jennifer M. Granholm visited Gar Creek Solar last week, a new community solar site in Kankakee County, Illinois. The project was constructed using entirely union labor and will provide electricity to more than 800 low- and moderate-income households.
"Community solar is so unique because it really does allow access to solar for people who may not have a home that they own or who share a home," Granholm said. "We have 600,000 homes now and we want to get to 5 million homes with community solar in the U.S. by 2025." Read More
---
DOE has issued a request for information (RFI) that will inform efforts to build a more diverse, resilient, and competitive energy supply chain with a world-class American manufacturing base and workforce. Wind-related RFI topics include wind energy technology as well as high-voltage direct current, magnets, cybersecurity, digital components, commercialization and competitiveness, and systems that use electricity to break water into hydrogen and oxygen (electrolyzers). Responses must be submitted no later than 5 p.m. ET on January 15, 2022. Read More
---
In accordance with Rule 9.6.11R of the Listing Rules of the UKLA and the Listing Rules of the Irish Stock Exchange, Tullow Oil plc announces that Dorothy Thompson, CBE, will step down and retire as Chair of the Board on 31 December 2021 and Phuthuma Nhleko will be appointed Chair of the Board, effective 1 January 2022. The Company previously announced on 25 October 2021 that Phuthuma Nhleko would take over as Chairman following a suitable handover period. In accordance with the provisions of the 2018 UK Corporate Governance Code, following the AGM on 16 June 2021, the Company announced that 25.30% of votes were cast against Resolution 7 to reappoint Dorothy Thompson, CBE, as a non-executive director of the Board. Although the resolution was passed, our CEO and Senior Independent Director engaged with our major shareholders who voted against the resolution and incorporated their feedback into the search for our new Chair. Read More
---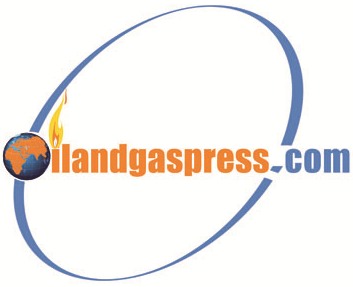 OilandGasPress Energy Newsbites and Analysis Roundup |Compiled by: OGP Staff, Segun Cole @oilandgaspress.
News articles reported on OilAndGasPress are a reflection of what is published in the media. OilAndGasPress is not in a position to verify the accuracy of daily news articles. The materials provided are for informational and educational purposes only and are not intended to provide tax, legal, or investment advice.