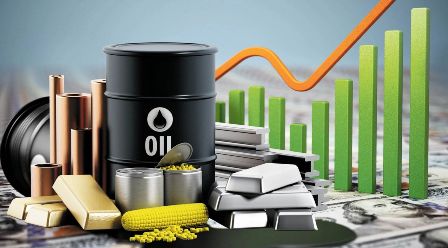 Energy News Digest, Oil and Gas, 19th Dec. 2021. West Texas Intermediate for January delivery fell $1.52 to settle at $70.86 a barrel in New York.
Brent for February settlement fell $1.50 to $73.52 on the ICE Futures Europe exchange.
---
GMC gave a first look at its upcoming all-electric Sierra pickup, previewing the truck's unique and premium exterior lighting sequence.
The electric Sierra, which will launch only in the popular Denali trim, will be the third all-electric vehicle in GMC's portfolio after the GMC HUMMER EV Pickup and GMC HUMMER EV SUV. The electric Sierra will be purposefully built on the Ultium Platform with the premium materials and capability customers have come to expect from GMC trucks. The truck will be revealed next year and will be assembled in General Motors' Factory ZERO Assembly Plant in Detroit and Hamtramck, Michigan Read More
---
Audi Tradition is passing on the most important information about Audi's product and company history. Outstanding for 2022: the predecessor of the Audi A4, the Audi 80, came on the market 50 years ago. That was 1972. Additionally, the Audi logo is celebrating its 90th birthday; the four rings recall the merger of four companies, namely Audi, DKW, Horch, and Wanderer, and the accompanying establishment of the Auto Union AG in June 1932. The digital anniversary booklet provides an overview of all 2022 Audi anniversary dates; it is now available for download from the Audi MediaCenter. Read More
---
In the purely electric models, the Audi e-tron route planner complements the Audi MMI's (MMI = Multi Media Interface) navigation features with about 30 pieces of detailed information and helps optimize the demands of e-mobility, especially when driving medium and longer distances: it calculates the fastest route, takes traffic and route data into account, considers the driver's driving style, calculates how long it will take to charge the vehicle, and includes it in the total driving time. Users are also shown basic information such as the charging power or charging connections and the plug type of the respective charging points. The system also shows whether charging stations are available or occupied.The intelligent battery management system (BMS) communicates with the charging point or wallbox to optimize power for the gentlest possible AC charging. Read More
---
Shell New Energies US LLC, a subsidiary of Royal Dutch Shell plc (Shell), has completed the acquisition of Savion LLC (Savion), a large utility-scale solar and energy storage developer in the United States. Savion specialises in developing solar power and energy storage projects and currently has more than 18 gigawatts of solar power and battery storage under development for a variety of customers, including utilities and major commercial and industrial organisations. Savion will operate as a wholly owned subsidiary of Shell under its existing brand within Shell's Renewables & Energy Solutions Integrated Power business. The Savion acquisition complements Shell's existing investments in the United States in a range of zero- and lower-carbon assets and technologies and continues Shell's strategy to develop an integrated power business as it moves to become a net-zero emissions energy business by 2050, in step with society. Read More
---
Could robots replace roughnecks? A new drilling rig put into service by the Houston company Nabors Industries recently completed its first well in the Permian Basin, drilling to a depth of nearly 20,000 feet. That might not seem like a big deal. But in this case, the task was accomplished without a single worker on the rig floor.abors' Pace-R801 is the world's first fully automated land rig, and its introduction in West Texas marks a milestone in the automation of the oil and gas industry. Read More
---
Commodity Prices
Units
Price $
change
Crude Oil (WTI)
USD/bbl
$70.86
—
Crude Oil (Brent)
USD/bbl
$73.52
—
Bonny Light
USD/bbl
$73.25
—
Natural Gas
USD/MMBtu
$3.69
—
OPEC basket 17/12/21
USD/bbl
$74.66
—
At press time 19th December 2021
---
Nabors introduced Nabors Energy Transition Solutions (NETS), a fast-growing portfolio of technologies designed to drive energy efficiency and emissions reductions for the Company and third-party customers. To date, the line-up includes proprietary emissions reporting and analytics software, engine management controls, energy storage systems, hydrogen injection catalysts, carbon capture technology and fuel enhancing additives, as well as traditional high-line power and dual-fuel offerings, all of which are intended to establish Nabors' fleet as the cleanest and most efficient in the industry. Read More
---
Brazil is putting a lot of effort into boosting its oil production. Earlier this year, the country's Mines and Energy Minister, Bento Albuquerque, said that by the end of the decade, Brazil could become the fifth-largest crude oil exporter. Read More
---
Omicron and EU power volatility dominate focus into year-end. Commodities traded mixed during a week which saw the US FOMC deliver an expected hawkish message as they stepped up efforts to combat surging inflation. However, a vicious post-FOMC reversal in risk sentiment unfolded, driving the dollar and bond yields lower, thereby supporting a recovery among some the commodities that had been under pressure ahead of the FOMC meeting. Crude oil traded mixed with the omicron variant clouding the short-term outlook while in Europe the energy crisis showed no signs of abating with strong demand not being met by an equally strong supply response. Read More
---
Coal 2021 is the world's most comprehensive forecast of coal demand, supply and trade, based on detailed analysis of the most recent data at country and sectoral level, broken down by coal grade (thermal coal, coking coal, pulverised coal injection and lignite). Coal 2021 presents real data for 2019 and 2020, the most up-to-date estimates for 2021, and forecast for 2022, 2023 and 2024. Leveraging the IEA's inter-fuel and inter-regional expertise, Coal 2021 report is consistent with the assumptions and forecasts for oil, gas, electricity, renewables and energy efficiency in other agency reports. Read More
---
Siemens Gamesa is taking another step towards a sustainable future. The latest member of Siemens Gamesa's fleet of ships is equipped with environmentally friendly propulsion technology. The vessel is ready for the addition of a 12-MW battery which would reduce energy consumption during operation. The REM Energy is also capable to run emissions free on green hydrogen or with batteries and offshore charging. This puts the SOV ahead of its time. Until a green hydrogen economy is established in Germany, the ship will be conventionally powered by efficient diesel generators. Read More
---
Region
Period
No. of Rigs
Change
U.S.A
17th December 2021
579
+3
Canada
17th December
167
-10
International
Nov.2021
817
—
Baker Hughes Rig Counts
---
Hyundai Motor Group (The Group) is announcing executive appointments in response to the rapid changes in the business environment and to reinforce Group's sustainable business structure. The appointments provide the basis for swift business portfolio restructuring and further enhance the competitiveness of the Group. A total of 203 executives are included in the announcement, which is the largest number to date. Many of the new appointments represent the next generation of leaders and have been recognized for their achievements and role in the ongoing success of the Group. Demonstrating the Group's focus on new product development, 37 percent of overall appointments are executives in the R&D Division. The Group is appointing executives from the field of future technology and new businesses such as infotainment, ICT, and autonomous driving. The new appointees will contribute to the Group's strategy to transform its future business portfolio. Read More
---
Hyundai Motor Group revealed the Mobile Eccentric Droid (MobED), an all-new and pioneering small mobility platform using cutting-edge robotics technologies. The MobED has an innovative design arrangement. It's flat, rectangular body rides on four large wheels, with an independent suspension that enables optimal body posture and stable movement even on inclined and uneven roads. This suspension allows the platform to move through complex urban environments by freely adjusting its wheelbase and steering angles. Read More
---
Toyotas global production plan in January 2022 is expected to reach the 800,000 unit level including recovery from previous production cutback effects. In addition, we will continue to maintain our production forecast of the 9 million unit level for the fiscal year. (Reference: Global production volumes were approximately 740,000 units in January 2021) Read More
---
Kenya submitted its Climate Action Plan ahead of the 2015 Paris Agreement, upon which all subsequent climate mitigation actions were based. Following this, Kenya has repeatedly demonstrated leadership in combating climate change, both on a global as well as on a continental level. Into that bargain, the country has made significant progress on the domestic front. While speaking at the COP-26 summit, the president of Kenya showcased the country's progressive effort to combat climate change. Over and above, he spoke of the robust Climate Change Action Plan that the country has developed and adopted in line with the vision 2030. Read More
---
ACWA Power and NOMAC – ACWA Power's wholly-owned subsidiary and operations & maintenance (O&M) arm – have undergone a 12-month assessment and evaluation period to ensure the companies' procurement and supply practices are up to global excellence standards, particularly following the pandemic, which significantly impacted supply chains. The accreditation awarded to ACWA Power is a stamp of approval on supplier diversity, supplier relationship management, risk mitigation, and sustainable procurement. Read More
---
Flying cars, also known as electric air taxis, have been around us for a long time thanks to sci-fi staples such as "Back to the Future" and "The Jetsons." But with major brands like Boeing (NYSE:BA), Airbus (OTCPK:EADSF), Hyundai, and Toyota (NYSE:TM) now promising to whisk riders through the skies in flying taxis and receiving a heady dose of Wall Street endorsement, the dream is increasingly getting closer to reality. Indeed, many experts are now upbeat that air mobility over short distances is closer to becoming a reality than ever before in history, thanks mainly to massive advancements in battery technologies and autonomous flight. And make no mistake about it: Flying taxis have real potential to completely restructure public and private transportation, decongest our roads, and lower greenhouse gas emissions. Read More
---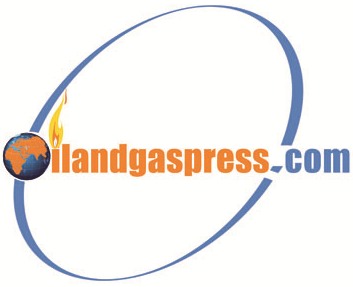 OilandGasPress Energy Newsbites and Analysis Roundup |Compiled by: OGP Staff, Segun Cole @oilandgaspress.
News articles reported on OilAndGasPress are a reflection of what is published in the media. OilAndGasPress is not in a position to verify the accuracy of daily news articles. The materials provided are for informational and educational purposes only and are not intended to provide tax, legal, or investment advice.
Submit a Press Release