Energy News Digest, Oil and Gas, 29th Dec. 2021. Oil prices edges towards $80 per barrel
American Petroleum Institute data showed U.S. crude stocks fell by 3.1 million barrels in the week ended Dec. 24
---
Gazprom holds briefing on operating modes of Russia's Unified Gas Supply System. In order to provide reliable gas supplies to its consumers, Gazprom has, inter alia, brought the daily amounts of gas withdrawn from Russian underground gas storage facilities to their highest level in the last five years. The volumes of gas supplied to Russian consumers from Gazprom's gas transmission system have been reaching 1,656 million cubic meters per day. Also during this period, on December 23, an all-time record was set for daily gas supplies from Russia to China. Meanwhile, European consumers are receiving gas in full, as requested and in accordance with the existing contractual obligations. Read More
---
PJSC LUKOIL and PJSC Gazprom Neft concluded sale and purchase agreement for 50% equity share of Meretoyakhaneftegaz LLC, a Gazprom Neft wholly owned subsidiary. The contract was signed as part of creating a joint venture to develop a large oil and gas cluster in the Nadym-Pur-Tazovsky area of the Yamal-Nenets Autonomous District. The transaction value amounts to RUB 52 bln, including cession of claim of Gazprom Neft's loans worth RUB 35 bln. The companies also agreed upon the programme of additional exploration of the blocks of Meretoyakhaneftegaz LLC where RUB 8.9 bln of expenditures will be financed by LUKOIL.? Read More
---
Gazprom and St. Petersburg sign Accord for cooperation in new three-year period. The parties reviewed the outcomes of their cooperation in the 2019–2021 period that was aimed at providing reliable gas supplies, implementing thermal power generation projects, and expanding the NGV market, as well as building state-of-the-art sports facilities and creating a comfortable urban environment. Read More
---
U.S. oil rose for a sixth consecutive session on Wednesday while Brent gained more ground with a broad-based rally in global markets supporting prices. The benchmark Brent crude rose 23 cents, or 0.3%, at $79.17 a barrel by 0101 GMT. U.S. West Texas Intermediate (WTI) crude added 21 cents, or 0.3%, at $76.19 a barrel. Both contracts are trading near their highest levels in a month, aided by strength in equities. Read More
---
Fitch Ratings has revised Oman's outlook to stable from negative reflecting improvements in key fiscal metrics including government debt/gross domestic product and the budget deficit. The revision was driven by higher oil prices and fiscal reforms, and a lessening of external financing pressures relative to recent years even as external funding needs remain high, the ratings agency said in a note on Monday. Read More
---
Commodity Prices
Units
Price $
change
Crude Oil (WTI)
USD/bbl
$75.92
Up
Crude Oil (Brent)
USD/bbl
$79.03
Up
Bonny Light
USD/bbl
$75.38
Down
Natural Gas
USD/MMBtu
$4.16
Up
OPEC basket 19/12/21
USD/bbl
$74.23
—
At press time 29th December 2021
---
Saudi Arabia's oil exports grew more than 123 percent year-on-year in October 2021 or 45.5 billion riyals ($12 billion), data issued by the Saudi General Authority for Statistics showed on Sunday.
The share of oil exports in total exports increased to 77.6 percent during the month from 66.1 percent October 2020, when trade was impacted by lockdown and travels bans due to the Covid-19 coronavirus pandemic. Read More
---
China oil demand to peak by 2030 on petrochemical use -CNPC research. China's oil consumption is expected to keep growing for a decade on robust chemical demand, reaching a peak of about 780 million tonnes per year by 2030, a research institute affiliated with China National Petroleum Corp (CNPC) said on Sunday. Read More
---
The Gas Exporting Countries Forum (GECF), the global platform of the leading gas producing nations, led by HE Yury Sentyurin, Secretary General paid an official visit to the Headquarters of UNESCO, located in Paris, where he had a working meeting with HE Shamila Nair-Bedouelle, Assistant Director-General for Natural Sciences to review progress made on a Memorandum of Understanding inked in December 2020. During the meeting, the existing stream of collaboration and new areas of cooperation in the months ahead, particularly as the UN embarks on an International Year of Basic Sciences for Sustainable Development in 2022 have been in the spotlight. Read More
---
American Petroleum Institute (API) estimated the inventory draw for crude oil to be 3.09 million barrels.
U.S. crude inventories have shed some 68 million barrels since the beginning of the year. In the previous week, the API reported a draw in oil inventories of 3.670 million barrels, compared to the 2.633-million-barrel draw that analysts had predicted. Oil prices were trading up on Tuesday in the run-up to the data release, with WTI trading up 0.49% to $75.94 on the day, but up $6 per barrel on the week. Brent was trading up by 0.51% at $79.00 $72.56 on the day, and up $6.50 on the week. U.S. oil production has been on a slow but steady climb. Read More
---
Cairn Oil & Gas, India's largest private exploration and production company, has appointed Martyn Smith, a seasoned oil & gas global leader, as Chief Operating Officer. Smith is joining Cairn with an extensive experience of 35 years in reservoir & petroleum engineering and subsurface geoscience disciplines. Smith has been part of the leadership in global companies including British Petroleum where he led as the Global Head of Reservoir Development. He is joining Cairn at a promising time as the company seeks to double its capacities and contribute 50% to India's domestic crude production. He has worked in diverse oil & gas portfolios across various technical, commercial and research roles in Europe, Asia, the Middle East, North America and Africa. He holds a Bachelor of Science (Hons) in Geophysics from Cardiff University and has done his MBA from Henley Management College, UK. Read More
---
Region
Period
No. of Rigs
Change
U.S.A
23rd December 2021
586
+7
Canada
23rd December
133
-34
International
Nov.2021
817
—
---
Shell Integrated Gas Oman BV, a subsidiary of Royal Dutch Shell plc, along with its partners, OQ and Marsa Liquefied Natural Gas LLC (a joint venture between TotalEnergies and OQ), have signed a concession agreement with the Ministry of Energy and Minerals on behalf of the government of the Sultanate of Oman to develop and produce natural gas from Block 10. The parties also signed a separate gas sales agreement for gas produced from the block. The two agreements follow an interim upstream agreement signed in February 2019. Read More
---
Key Ecuador crude oil pipeline ruptures while halted by erosion.Ecuador's government declared force majeure over its oil exports and production contracts on Monday because of the pipeline closures, caused by ongoing erosion in Napo province. Read More
---
Lundin Energy AB announces that the fourth quarterly dividend instalment of USD 0.45 per share will amount to SEK 4.09 per share, with a total amount of MSEK 1,164, corresponding to approximately MUSD 128. Read More
---
Royal Dutch Shell Plc has been ordered by a South African court to temporarily halt an offshore seismic survey after local communities took legal action to block the project. Read More
---
Petrobras partners with Vibra Energia to test new renewable. The company will provide 120,000 liters of renewable diesel Read More
---
The Nigerian Upstream Petroleum Regulatory Commission (NUPRC), which replaced the defunct Department of Petroleum Resources said in a release that the 2020 marginal field bid round programme would be closed with machinery to progress the bid round exercise in line with the Petroleum Industry Act 2021 (PIA).
About $7 billion (N3 trillion) revenue will be added to Nigeria's economy from the development of the marginal fields going by the rebound in global oil prices. Read More
---
Russian Deputy Prime Minister Alexander Novak said on Wednesday that OPEC+ group of largest oil producers has resisted calls from Washington to boost output because it wants to provide the market with clear guidance and not deviate from policy. Read More
---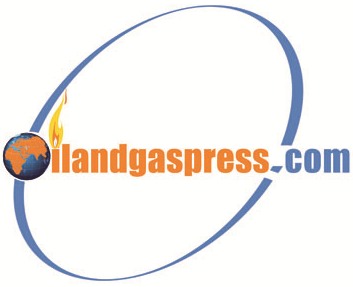 OilandGasPress Energy Newsbites and Analysis Roundup |Compiled by: OGP Staff, Segun Cole @oilandgaspress.
News articles reported on OilAndGasPress are a reflection of what is published in the media. OilAndGasPress is not in a position to verify the accuracy of daily news articles. The materials provided are for informational and educational purposes only and are not intended to provide tax, legal, or investment advice.
Submit a Press Release
Oil and gas, press, Energy, Climate, Renewable, Wind, Biomass, Sustainability, Oil Price, LPG, Solar, Marine, Aviation, Fuel, Hydrogen, Electric ,EV, Gas, Please send us your industry related news for publication.