Energy News Digest, Oil and Gas, 30th Dec. 2021. Oil prices up with data showing U.S. fuel demand steady despite soaring Omicron coronavirus infections.
New cases of COVID-19 in the U.S. have soared to the highest level on record at over 265,000 per day on average, a surge driven largely by the highly contagious omicron variant
---
Eve UAM, LLC ("Eve"), a leader in the development of next-generation Urban Air Mobility ("UAM") solutions, has entered into a definitive business combination agreement with Zanite Acquisition Corp. ("Zanite") (Nasdaq: ZNTE, ZNTEU, ZNTEW), a special purpose acquisition company focused on the aviation sector. Upon closing of the transaction, Zanite will change its name to Eve Holding, Inc. ("Eve Holding") and will be listed on the New York Stock Exchange (the "NYSE") under the new ticker symbol, "EVEX" and "EVEXW." Embraer S.A. ("Embraer"), through its subsidiary Embraer Aircraft Holding, Inc., will remain a majority stockholder with an approximately 82% equity stake in Eve Holding following the closing of the business combination, including its investment in the PIPE.
Eve's strategic partnership with Embraer is a key competitive advantage. In connection with the transaction, Embraer has contributed its UAM-related assets, employees and IP to Eve. Read More
---
Boeing [NYSE:BA] today announced an order for 19 767 Freighters from UPS highlighting the 767 Freighter's outstanding operational efficiency and payload capability to serve its customers at a time of robust air cargo demand.
"The Boeing 767 is the most versatile aircraft we operate," said UPS U.S. Operations President Nando Cesarone. "Our plan to purchase 19 aircraft and take delivery between 2023 and 2025 aligns with the strategy and capital expenditure forecast shared during our June 2021 Investor and Analyst Day. It also supports our sustainability efforts by making our fleet more efficient and improving reliability," he said.
The deal adds to a record-breaking year for Boeing freighter sales, including 80 firm orders for new widebody freighters and more than 80 orders for Boeing Converted Freighters. In 2021 air cargo demand has surged due to an expansion of e-commerce and express cargo markets Read More
---
Nissan Motor Co., Ltd. announced production, sales and export figures for November 2021.Global production in November declined 20.2% from a year earlier.
Production in Japan declined 23.6% from a year earlier.
Production outside Japan declined 19.8% from a year earlier.Global sales in November declined 18.3% from a year earlier.
Sales including minivehicles in Japan declined 10.3% from a year earlier.
Sales of registered vehicles in Japan surpassed year-earlier results by 2.2%.
Minivehicle sales in Japan declined 24.3% from a year earlier.
Sales outside Japan declined 19.3% from a year earlier. Read More
---
FuelCell Energy, Inc. (Nasdaq: FCEL) — a global leader in fuel cell technology—with a purpose of utilizing its proprietary, state-of-the-art fuel cell platforms to enable a world empowered by clean energy—today reported financial results for its fourth fiscal quarter and fiscal year ended October 31, 2021 and key business highlights.Revenues of $69.6 million compared to $70.9 million
Loss from operations of $(64.9) million compared to $(39.2) million
Net loss of $(101.0) million compared to $(89.1) million
Adjusted EBITDA of $(35.7) million compared to $(17.7) million Read More
---
Russian President Vladimir Putin congratulated Gazprom and the company's partners on the completion of works on Nord Stream 2.
"I would like to congratulate Gazprom and your partners in Nord Stream 2 project on the completion of work on the creation of this large additional pipeline and on the fact that it is ready for operation," Putin said at a meeting on the autumn-winter heating season. Read More
---
Commodity Prices
Units
Price $
change
Crude Oil (WTI)
USD/bbl
$75.99
Up
Crude Oil (Brent)
USD/bbl
$78.72
Down
Bonny Light
USD/bbl
$77.90
Up
Natural Gas
USD/MMBtu
$3.91
Down
OPEC basket 19/12/21
USD/bbl
$74.23
—
At press time 30th December 2021
---
DOE announced new funding for the Small Business Innovation Research and Small Business Technology Transfer (SBIR/STTR) Phase I program for Fiscal Year 2022. Through SBIR/STTR, U.S. small businesses are encouraged to engage in high-risk, innovative research and technology development with the potential for commercialization. Topics include photovoltaic recycling, next-generation solar forecasting, and more. Letters of intent for this funding opportunity are due January 3, 2022, by 5:00 p.m. ET. Read More
---
Edison Motors, a leading Korean electric car manufacturer, announced that the company signed an agreement with NY-based Plug Power (NASDAQ: PLUG), a leading provider of turnkey hydrogen solutions for the global green hydrogen economy, to develop and bring to market a hydrogen fuel cell-powered electric city bus. Plug Power's 125kW ProGen fuel cell engine will provide power to Edison Motors' electric bus platform. The companies expect to have a fuel cell electric bus prototype completed by the second half of 2022 and be prepared to launch a mass-market platform by the first half of 2023."The fuel cell electric city bus project is just the beginning of strategic cooperation between Edison Motors, and Plug Power," said Chairman Young-kwon Kang of Edison Motors. "In the future, we hope to partner on other mobility applications including trucks, vessels, drones, and PAVs. We believe that our combined technology and know-how in electric buses will position us to sell fuel cell-powered electric buses not only in Korea but also in other overseas markets." Read More
---
Monolith, a leader in clean materials production, announced it has received conditional approval for a $1.04 billion loan from the U.S. Department of Energy (D.O.E.). Established via the Title XVII Innovative Energy Loan Guarantee Program, the loan will allow Monolith to expand its clean hydrogen and carbon black production facilities in Hallam, Nebraska, U.S.A.
"Reaching the ambitious goal of global decarbonization by 2050 will require the innovation of American companies like Monolith and the resources of like-minded organizations like the Department of Energy," said Rob Hanson, Co-founder and C.E.O., Monolith. "Monolith was founded with the belief that private sector companies could develop the innovation needed to help lead the clean energy transition, while also creating high-paying green jobs and strengthening our nation's supply chain. " Read More
---
With Rising Theft, Nigeria Records 193m Barrels of Crude Oil Deficit in 11 Months. At a projected 1.86 million barrels daily oil production in the country's 2021 budget, Nigeria recorded a huge deficit of almost 200 million barrels in the first 11 months of this year.
This was largely due to the rising cases of crude oil theft, ageing infrastructure, challenges associated with host communities, under investment, and poor security in the waterways. Figures from the Nigerian Upstream Regulatory Petroleum Commission (NURPC) obtained by THISDAY, indicated that while Nigeria was expected to pump approximately 635 million barrels of oil by November this year, it struggled to produce only 441 million barrels in the period. Read More
---
Norchem AS in Denmark, in which Laurence Odfjell, Chairman of the Board in Odfjell SE, has a controlling interest, has today sold 607,302 Odfjell B-shares at NOK 32.80 per share.
The shares are sold in connection with a generation change.
After this transaction, Norchem AS owns 25,966,492 A-shares and 7,061,148 B-shares in Odfjell SE, equivalent to 38.06 % of the total outstanding shares of Odfjell SE.
Laurence Ward Odfjell owns 513 012 B-shares in Odfjell SE, equivalent to 0,59% of total outstanding shares of Odfjell SE.
In addition, he controls A/S Rederiet Odfjell which owns 3 497 472 A-shares in Odfjell SE, equivalent to 4,03% of total outstanding shares of Odfjell SE. Read More
---
Region
Period
No. of Rigs
Change
U.S.A
23rd December 2021
586
+7
Canada
23rd December
133
-34
International
Nov.2021
817
—
Baker Hughes Rig Counts
---
CAUSEWAYGT, a renewable energy company founded in the Republic of Ireland, and Baker Hughes have signed a Memorandum of Understanding ("MOU") to collaborate on geothermal projects and technology development designed to deliver low carbon heating and cooling for commercial and industrial facilities and processes. The companies' work will be initially focused in the Republic of Ireland and the U.K.
Baker Hughes will explore the use of its wells services and products, project management, subsurface assessment, digital technology services, and further applicable technologies to support CAUSEWAYGT's geothermal projects. Read More
---
Egypt plans power plant share sale
The proposed offer on the Egyptian stock market is aimed at "maximizing the return on state-owned assets and refinancing state investments to ease the burden on the public budget", Ayman Soliman, head of Egypt's sovereign fund, was quoted as saying Read More
---
Saudi Arabia's King Salman said on Wednesday the OPEC+ production agreement was "essential" to oil market stability and stressed the need for producers to comply with the pact.
The king, in an annual speech to the advisory Shura Council carried on state media, said market stability and balance are a pillar of Saudi energy policy and efforts by the world's top oil exporter to maintain spare capacity had proven important to safeguarding energy supply security.
"The Kingdom … confirms its keenness for the continuation of the OPEC+ agreement due to its essential role in oil market stability and also stresses the importance of compliance by all participating countries with the agreement," the king said. Read More
---
Knut R. Sæthre, CFO of BW Energy Limited ("BWE"), has entered into a Total Return Swap ("TRS") agreement with financial exposure to 50,000 shares in BWE with expiry date 31.05.2022 and TRS price NOK 20.15 per underlying share.
In addition, Mr. Sæthre has sold 25,991 shares in BWE at an average price of NOK 20.15 per share. Following this transaction, Mr. Sæthre holds 100,000 shares, 133,000 options and 42,831 restricted stock units in BW Energy Limited. Read More
---
Savion is closing out a successful 2021 with a flourishing team and a rapidly expanding project portfolio. Despite the ongoing market challenges that persisted this past year, our team forged ahead, determined to drive sustainability through the development of utility-scale solar and energy storage projects. We're excited to reflect on some of the best moments of the past year.
First and foremost, we are excited to end the year by announcing that Shell New Energies US LLC, a subsidiary of Royal Dutch Shell plc, has acquired Savion. The Savion team is thrilled to be turning the corner into 2022 as part of the Shell organization.
In 2021, the company signed 790 megawatts (MW) of power purchase agreements (PPA) and offtake agreements and closed on the sale of solar projects totaling more than 2 GW. The energy expected from these power agreements and project sales is enough to power the equivalent of 645,000 U.S. homes. A few notable publicly announced transactions included:
Target Corporation signed a Virtual Power Purchase Agreement (VPPA) with Brazoria County Solar Project, LLC to receive 160 MW capacity of renewable solar power from Golden Buckle Solar Project (March).
Shikun and Binui closed on the agreement to acquire Brazoria West Solar Project in Texas (November). Read More
---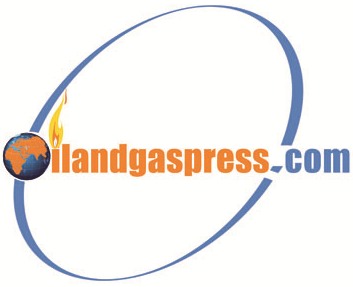 OilandGasPress Energy Newsbites and Analysis Roundup |Compiled by: OGP Staff, Segun Cole @oilandgaspress.
News articles reported on OilAndGasPress are a reflection of what is published in the media. OilAndGasPress is not in a position to verify the accuracy of daily news articles. The materials provided are for informational and educational purposes only and are not intended to provide tax, legal, or investment advice.
Submit a Press Release
Oil and gas, press, Energy, Climate, Renewable, Wind, Biomass, Sustainability, Oil Price, LPG, Solar, Marine, Aviation, Fuel, Hydrogen, Electric ,EV, Gas, Please send us your industry related news for publication.