Energy News Digest to 06th October 2021
Oil and natural gas prices have increased by more than 50 per cent this year
---
The U.S. Energy Information Administration (EIA) projects that, absent significant changes in policy or technology, world energy consumption will grow by nearly 50% between 2020 and 2050. In its International Energy Outlook 2021 (IEO2021), EIA projects that strong economic growth, particularly with developing economies in Asia, will drive global increases in energy consumption despite pandemic-related declines and long-term improvements in energy efficiency. If current policy and technology trends continue, global energy consumption and energy-related carbon dioxide emissions will increase through 2050 as a result of population and economic growth. According to the IEO2021 Reference case, which projects future energy trends based on current laws and regulations, renewable energy consumption has the strongest growth among energy sources through 2050. Liquid fuels remain the largest source of energy consumption, driven largely by the industrial and transportation sectors. Read More
---
Dana Gas (PJSC) updated the market with respect to its interest in the UAE Gas Project, which was to process, transport and market gas that was contracted to have been delivered by NIOC to Dana Gas informed its shareholders that the final award has now been made against NIOC by the international arbitration tribunal in that first arbitration, and that the damages sum due to Dana Gas is US$607.5 million (AED 2.23 Billion). This first arbitration is now concluded and covers the period of the first 8.5 years of the 25 year gas sales agreement from 2005 to 2014. Read More
---
Tesla Model 3 became Britain's top selling motor in September as the fuel crisis gripped the nations petrol pumps.
The Elon Musk-manufactured four-door electric car, that costs from £42,500, hit record sales of 6,879 in the UK last month. Read More
---
Vitol has acquired a majority share in Liquind GmbH, a leading supplier of gas-for-transport in North West Europe, for an undisclosed sum.
Liquind has a network of 15 outlets serving the trucking industry in Germany with LNG for transport, with the ambition to grow its network regionally and extend its offering to biogas for transport. Read More
---
Vitol has started taking delivery of oil from Russia's top producer Rosneft ROSN.MM under a new long-term supply deal as the two companies deepen their cooperation, four industry sources told Reuters. Vitol signed a deal in September to buy nine million tonnes per year of Urals and ESPO blends, plus the Sokol grade, from Rosneft, the sources familiar with the matter said. That is equivalent to 180,000 barrels per day (bpd), Read More
---
In September,Bill Gates announced that he had secured over $1 billion dollars in funding from seven U.S. firms to combat climate change. The funding from Microsoft, BlackRock, General Motors, American Airlines, Boston Consulting Group, Bank of America, and ArcelorMittal will be managed by his organization Breakthrough Energy, which he established in 2016. Gates hopes to drive a "new industrial revolution" through the organization's Breakthrough Energy Catalyst project, to help the world avoid a climate disaster through investment in carbon capture, green hydrogen, long-duration energy storage, and sustainable aviation fuel. Read More
---
AirAsia Group has reaffirmed its commitment to transform its present mainly-A320 aircraft fleet to the higher-capacity, more fuel-efficient A321neo with the signing of an amendment agreement with Airbus S.A.S ("Airbus"), in which AirAsia will convert its remaining A320 aircraft orders to the A321neo. At present, the Group has a total fleet size of 211 aircraft comprising 169 A320, 38 A320neo and 4 A321neo aircraft. The A321neos will eventually replace the older A320s, which will lead to significant sustainability benefits, where the fuel savings translate into some 5,000 tonnes less carbon dioxide (CO2) emission per aircraft per year, in addition to the double-digit reduction in nitrogen oxides (NOx) emissions and reduced engine noise. Read More
---
Subsidiaries of Solstad Offshore ASA has sold seven vessels for recycling. The vessels are Sea Tiger, Normand Atlantic, Normand Borg, Normand Neptun, Sea Pollock, Far Strider and Far Sovereign The vessels to be recycled are defined by Solstad as non-strategic, they are of older age and considered to be irrelevant for present and future markets. Read More
---
Iraq's Oil Minister Ihsan Abdul-Jabbar Ismail has said that the Iraqi National Oil Company (INOC) has opened a dialogue about gas exploration in the Western Desert in Anbar Governorate. Read More
---
Commodity Prices
Units
Price $
Change
Crude Oil (WTI)
USD/bbl
$78.72
Up
Crude Oil (Brent)
USD/bbl
$82.56
Up
Bonny Light
USD/bbl
$80.08
Down
Natural Gas
USD/MMBtu
$6.38
Up
OPEC basket 05/10/21
USD/bbl
$80.43
Up
At press time 06th October 2021
---
As part of the Frame Agreement between Aker BP and Solstad Offshore, the companies have entered into a new contract for the PSV Far Solitaire.
The new contract is for 3 years firm + 6 yearly options and will commence in direct continuation of the current contract, keeping the vessel fully utilized to 4Q 2024. The vessel has been on contract with Aker BP since 2018 and will continue to support their activities on the Norwegian Continental Shelf. Read More
---
U.S. ethanol exports in August saw substantial improvement from the prior month's slump, expanding 56% to 80.48 million gallons (mg).
Canada was the top destination for the fifth straight month with imports of 33.9 mg, the largest volume since March (representing 42% of the August U.S. ethanol export market). Given that former key destinations Brazil, China, and India were again nearly absent from the market, the scope of U.S. ethanol exports extended to a broader range of customers than has been the norm. Larger markets included South Korea (9.9 mg, up 86%), the United Kingdom (up fivefold to a two-year high of 6.7 mg), Peru (6.2 mg, up from zero), Nigeria (5.0 mg, up from zero), the Netherlands (4.9 mg, up 22%), and Mexico (4.0 mg, up 83%). Read More
---
The British Army's first photovoltaic Solar Farm has been officially opened by the Minister for Defence Procurement, Jeremy Quin, today.
Completed earlier this month and the size of almost eight football pitches, the solar farm is based at The Defence School of Transport (DST), Leconfield, and forms part of the British Army's £200 million Project Prometheus investment which is designed to see the Army using renewable energy. Built by Centrica Business Solutions, the solar farm is made up of over 4,000 solar panels and is the first of four pilot sites to officially open. Across all four sites, the project estimates £1 million in efficiency savings and 2,000 tCO2e (tonnes of carbon dioxide equivalent) annually, with saving costs due to be reinvested into essential Army infrastructure. Read More
---
During the period from September 27 to 1 October, 2021, Eni acquired n. 2,335,000 shares, at a weighted average price per share equal to 11.346644 euro, for a total consideration of 26,494,413.90 euro within the authorization to purchase treasury shares approved at Eni's Ordinary General Meeting of shareholders on 12 May 2021, previously subject to disclosure pursuant to art. 144-bis of Consob Regulation 11971/1999.
On the basis of the information provided by the intermediary appointed to make the purchases, the following are details of transactions for the purchase of treasury shares on the Electronic Stock Market on a daily basis: Read More
---
A ship's anchor may have hooked, dragged and torn an underwater pipeline that spilled tens of thousands of gallons of crude oil into the ocean off Southern California, according to federal investigators who also found the pipeline owner didn't quickly shut down operations after a safety system alerted to a possible spill. Questions remained about the timeline of the weekend spill, which fouled beaches and a protected marshland, potentially closing them for weeks along with commercial and recreational fishing in a major hit to the local economy.
Some reports of a possible spill, a petroleum smell and an oily sheen on the waters off Huntington Beach came in Friday night but weren't corroborated and the pipeline's operator, Amplify Energy Corp., didn't report a spill until the next morning, authorities said. Read More
---
The development of the PV industry in the 20th century had mainly been fuelled by technological advances and the needs of a few niche markets, such as space applications. On the other hand, the development and expansion of the PV industry since the beginning of 21st century are heavily attributed to cost reductions through economies of scale and public policy support. One of the main outcomes of this is the increasing importance of improving other components of PV power generation system, not just the solar cell. Alongside the solar cell, PV system comprises many other components, including battery, mounting, AC isolator, inverter, charge controller, and tracking system. Evolution in designs and technologies of such components will further reduce the cost and improve the yield. Read More
---
The active rig count acts as a leading indicator of demand for products used in drilling, completing, producing and processing hydrocarbons.
Region
Period
No. of Rigs
Change
U.S.A
1st October 2021
528
+7
Canada
1st October 2021
165
+3
International
Sept. 2021
787
+10


Baker Hughes Rig Count to 6th October 2021
---
Energy transition & climate change
We are now in the middle of a profound shift in the global economy away from fossil fuels. 9 out of 10 countries have renewable energy targets, almost four times the number just 10 years ago. At the end of last year, almost every country submitted more ambitious national plans for decarbonisation into the COP process. Global recognition of the risks associated with climate change, provides great incentive to deploy lower carbon options, but economic considerations also apply. Read More
---
GE-Prolec Transformers, Inc. (together with its affiliates, "Prolec GE"), a subsidiary of a 50/50 joint venture between GE (NYSE:GE) and Xignux, a Mexico-based private company, announced today it has completed the acquisition of SPX Corporation's (NYSE: SPXC) SPX Transformer Solutions business. The contract purchase price was $645 million, subject to a net working capital adjustment and other typical adjustments.
The acquisition of SPX Transformer Solutions, which is known for its Waukesha® transformers, services, and components, will allow Prolec GE to comprehensively serve the growing Americas market with a broader portfolio of innovative and sustainable solutions for the delivery of electrical energy. Read More

---
GE Renewable Energy announced today that it has been selected by Energie Eolienne du Maroc (EEM), a leading developer of wind projects and a wholly-owned subsidiary of Nareva Holding, to supply 40 onshore wind turbines for the 200 MW Aftissat onshore wind farm extension in Morocco. EEM will operate the Cypress turbines at 5.0 MW, with a rotor diameter of 158m. GE's scope of work also includes a 20-year full-service contract. Read More
---
General Motors named Edward Kummer as chief digital officer, effective Oct. 16. Kummer will be responsible for building and delivering a holistic digital business guided by GM's Growth Strategy, leading a newly formed Digital Business team, and accelerating software investments that will redefine consumer expectations. He will report to GM President Mark Reuss. Kummer was president of Nordstrom Rack's online business and Nordstrom's HauteLook brand, where he led an integrated online site and executed an omni-channel strategy, resulting in increased online sales and significant profit growth. He brings a breadth of expertise leading omni-channel, marketing and digital efforts across multiple industries that have digitally transformed for the benefit of the consumer and business growth, including travel, wealth management, consumer products, retail and entertainment. Read More
---
Electric car manufacturer Tesla has installed its first charging stations in Morocco, the first in Africa.
The two installations comprise the first charging stations in Africa, where Tesla's emergence has been slow, despite founder Elon Musk being South African by birth. Innovative electric car manufacturer Tesla is making its way to Africa by quietly installing its first "supercharger" charging stations in Morocco. While international businesses usually announce such moves through elaborate press releases and glitzy events, Tesla chose to simply install the stations without any notice. Africa's first supercharger stations were spotted in Tangier, near the main highway that connects Morocco's major cities on the Atlantic coast. The company installed four supercharger stations capable of delivering 150kW near the Tangier Al Houara Hilton Resort. The second set of superchargers was installed at the Onomo Hotel in Casablanca, with a similar set of four 150kW charging stations. Read More
---
Oil and Gas News Straight from the Source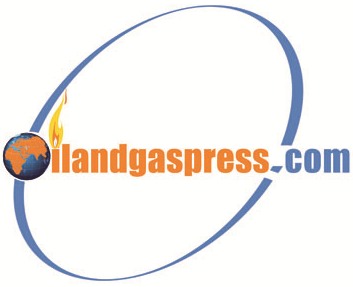 OilandGasPress Energy Newsbites and Analysis Roundup |Compiled by: OGP Staff, Segun Cole. Please send us your industry related news for publication
Announce new products, New Partnerships, New director appointment, New office, financial reports, New sales staff, new contracts, charity affiliations and general news and offers by your organisation! Submit your Releases or contact us now!
Submit a Press Release
Oilandgaspress.com | Energy, Climate, Renewable, Wind, Biomass, Sustainability, Oil Price, LPG, Solar,Marine,Aviation,Fuel,Hydrogen,
we provide you with the latest news summary with links straight to the source!!
News on Saving Energy, Protecting the Environment
News articles reported on OilAndGasPress are a reflection of what is published in the media. OilAndGasPress is not in a position to verify the accuracy of daily news articles. The materials provided are for informational and educational purposes only and are not intended to provide tax, legal, or investment advice.
OilAndGasPress welcomes all viewpoints. Should you wish to provide a different perspective on the above articles. Information posted is accurate at the time of posting, but may be superseded by subsequent press releases
Disclaimer
Most News articles reported on OilAndGasPress are a reflection of what is published in the media. OilAndGasPress is not in a position to verify the accuracy of daily news articles. The materials provided are for informational and educational purposes only and are not intended to provide tax, legal, or investment advice. OilAndGasPress welcomes all viewpoints.