Energy News Brief to 07th October 2021
West Texas Intermediate for November delivery fell $1.50 to settle at $77.43 a barrel in New York Brent for December settlement dropped $1.48 to end the session at $81.08 a barrel on the ICE Futures Europe exchange
---
Golar LNG Limited (the "Company") has today successfully placed USD 300 million in senior unsecured bonds in the Nordic bond market. The bonds will mature in October 2025 and bear interest at 7.00% per annum. Net proceeds from the bond issue will be applied towards the refinancing of the Company's outstanding convertible bonds maturing in February 2022 and general corporate purposes. An application will be made for the bonds to be listed on the Oslo Stock Exchange. DNB Markets and Pareto Securities AS acted as Global Coordinators and Danske Bank and Nordea Bank Abp as Joint Lead Managers in the bond issue. Read More
---
Aker BP celebrates five years with an anniversary film
On 1 October* Aker BP marks the first five years of operations with an anniversary film.
See the anniversary film Read More
---
Ula field is 35 years old
Since the start-up in 1986, Ula and its neighbouring field Tambar have produced close to 600 million barrels of oil equivalent and about NOK 110 billion worth of oil has been sold," Dolve adds.
The Ula field, which is located in the southern part of the North Sea, is entering the late-phase. Good management of all barriers and efficient utilisation of resources are crucial factors for success. "We're proud of what we've achieved on Ula. But the story doesn't end here: Our ambition is to produce at least 70 million more barrels from the Ula area leading up to 2032," says Ula VP Jorunn Kvåle. Read More
---
Vagit Alekperov, President of PJSC LUKOIL, and Andrey Khlopyanov, acting First Deputy Chairman of the Government of Stavropol region, took part in foundation stone ceremony for the second stage of Gas Processing Unit (GPU-2) at the Stavrolen petrochemical plant in the city of Budennovsk. The construction of GPU-2 is expected to increase the utilization of associated petroleum gas delivered to the facility from North Caspian fields to 5 bcm per year. This will provide a greater volume of valuable feedstock for pyrolysis (ethane and natural gas liquids) used at Stavrolen to manufacture commercial products. GPU-2 is the first unit to be built under the Stavrolen integrated development program.. Read More
---
Saudi Arabia plans to meet this goal by investing in clean hydrocarbon technology ventures such as the production of blue hydrogen. In 2018, Saudi Arabia's Public Investment Fund put about $1 billion into an electrical vehicles company called Lucid.
At that time, it appeared to be yet another routine business transaction, but it has proved to be another feather in the cap of the sovereign wealth fund as its original investment is now worth more than $20 billion — and expected to grow even more — as the company is due to start rolling out it's EVs to take part in this fast-growing industry. Read More
---
Lucid Group, kicked off its Production Preview Week, a series of events during which Lucid opened the doors of its Advanced Manufacturing Plant (AMP-1) and Lucid Powertrain Manufacturing (LPM-1) factories in Casa Grande, Arizona, to members of the media and investor communities, policymakers, and Lucid Air Dream Edition customers. The first customer-quality Lucid Air luxury electric sedans rolled off the assembly line today during the event at AMP-1, which included a factory commissioning ceremony with Arizona Governor Doug Ducey. Lucid's Arizona manufacturing facilities are expected to bring a projected economic output (direct, indirect, and induced) of $9 billion to the state in 2024, as well as a projected 15,000 jobs annually (direct, indirect, and induced) by 2024. Lucid expects reservation holders of Lucid Air Dream Edition models will begin receiving their vehicles in late October. Lucid has thus far received more than 13,000 reservations for Lucid Air and increased the planned total production quantity of the Dream Edition to 520 vehicles. Read More
---
The U.S. Navy sold two aircraft carriers to a ship-breaking company for one cent each after decades of service.
The cut-price fee reflects the fact the company will profit from selling the ship metal for scrap, officials said. Naval Sea Systems Command, a U.S. Navy suborganization, said it had agreed to sell the USS Kitty Hawk and the USS John F. Kennedy to International Shipbreaking Limited, which is based in Brownsville, Texas, USA Today reported. Towing and ship-breaking is a costly process, and the Navy has previously paid ISL large sums of money to recycle its ships, the Brownsville Herald reported. Read More
---
A pair of F-35s from Nellis Air Force Base in Nevada released dummy nuclear bombs at a nearby test range this month, moving the advanced stealth fighter closer to carrying the world's most powerful weapons into combat, the Air Force said Monday.
The flights on Sept. 21 marked the "graduation" test exercise necessary for the Air Force variant of the F-35 to move ahead with what's called the nuclear design certification process, according to the service's press release. Read More
---
Commodity Prices
Units
Price $
Change
Crude Oil (WTI)
USD/bbl
$76.31
Down
Crude Oil (Brent)
USD/bbl
$80.30
Down
Bonny Light
USD/bbl
$80.34
Up
Natural Gas
USD/MMBtu
$5.55
Down
OPEC basket 06/10/21
USD/bbl
$80.65
Up
At press time 07th October 2021
---
Stargate Hydrogen will look to convert 40 diesel freight locomotives to hydrogen fuel cell electric as it aims to deliver the zero-emission trains to Operail in Estonia. As part of this process, the current diesel gensets that currently power the locomotives will be replaced with a zero-emission powertrain powered by a polymer-electrolyte membrane fuel cell. This will provide zero-emission power for the train and help decarbonise the rail transportation sector. Read More
---
Pope Francis and dozens of religious leaders have signed a joint appeal to governments to commit to ambitious targets at the upcoming UN climate conference in Glasgow.
The religious leaders also promised to do their own part to lead their faithful towards more sustainable behaviour, as "care for the environment is a moral imperative to preserve God's creation for future generations". Read More
---
Zero 2050, a collaborative project involving energy utilities, the Welsh Government, South Wales Industrial Cluster and other public and private sector representatives, undertook analysis to consider how the energy system in South Wales can achieve net zero greenhouse gas emissions.Representatives from National Grid Electricity Transmission, National Grid Gas Transmission, Western Power Distribution*, Wales & West Utilities and the Welsh Government, as well as experts from Cardiff University and energy and transport consultants, modelled future energy demands across the residential and commercial, industrial and transport sectors, and how this demand could be met.
The final report, published in July, follows near 2 years of analysis from over 18 organisations and follows individual reports into each of Zero 2050's 11 workstreams and comes ahead of the COP26 climate summit in Glasgow in November, with countries from around the world gathering set out more ambitious goals for ending their contribution to climate change. Read More
---
Iraq has signed a contract with a United Arab Emirates-based renewable energy developer to build five solar power plants in the oil-rich country with a chronic energy problem, the company said Thursday. The signing took place in Baghdad Wednesday between Iraqi officials and the chief executive officer of Masdar, in the presence of Iraqi Prime Minister Mustafa al-Kadhimi. Read More
---
Royal Dutch Shell warned that it will take an earnings hit of up to $500 million as a result of the disruptions caused by Hurricane Ida, which hit the Gulf of Mexico in late August. In an update to shareholders, the company said the hurricane, which prompted oil companies operating in the Gulf of Mexico to shut down operations and evacuate workers for a few days, has reduced oil production by around 90,000 barrels a day. Read More
---
Iraq signed four energy and power agreements in September worth $27 billion with France's TotalEnergies as OPEC's second-biggest producer seeks to attract foreign investment to its oil, gas and electricity sectors. Read More
---
The active rig count acts as a leading indicator of demand for products used in drilling, completing, producing and processing hydrocarbons.
Region
Period
No. of Rigs
Change
U.S.A
1st October 2021
528
+7
Canada
1st October 2021
165
+3
International
Sept. 2021
787
+10
Baker Hughes Rig Count to 7th October 2021
---
Oil and Gas News Straight from the Source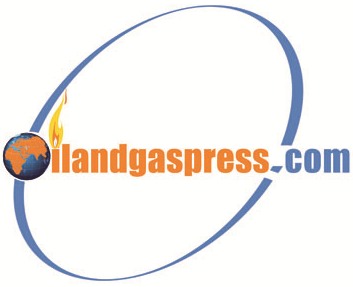 OilandGasPress Energy Newsbites and Analysis Roundup |Compiled by: OGP Staff, Segun Cole. Please send us your industry related news for publication
---
Announce new products, New Partnerships, New director appointment, New office, financial reports, New sales staff, new contracts, charity affiliations and general news and offers by your organisation! Submit your Releases or contact us now!
Submit a Press Release
Oilandgaspress.com | Energy, Climate, Renewable, Wind, Biomass, Sustainability, Oil Price, LPG, Solar,Marine,Aviation,Fuel,Hydrogen,
we provide you with the latest news summary with links straight to the source!!
News on Saving Energy, Protecting the Environment
News articles reported on OilAndGasPress are a reflection of what is published in the media. OilAndGasPress is not in a position to verify the accuracy of daily news articles. The materials provided are for informational and educational purposes only and are not intended to provide tax, legal, or investment advice.