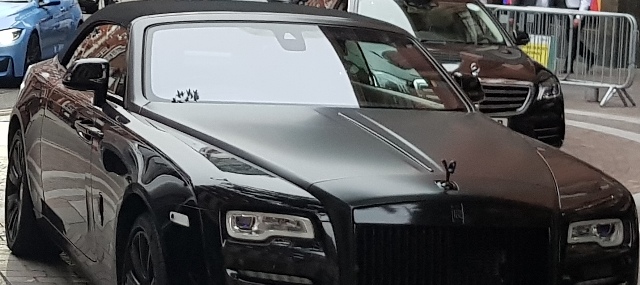 Energy News Digest to 08th October 2021
Saudi Arabia has cut its official crude oil selling price for Asian buyers
---
PJSC LUKOIL announces conclusion of an agreement on acquiring 15.5% interest in the Shah Deniz natural gas project in the Azerbaijan sector of the Caspian Sea from PETRONAS. The value of the transaction will amount to $2.25 billion, and the completion is subject to fulfilment of conditions precedent, including approval by SOCAR, the State Oil Company of the Azerbaijan Republic.
Following completion of the sale, LUKOIL's interest in the project will increase from 10% to 25.5%. The other parties to the project are bp (operator, 28.8%), TPAO (19%), SOCAR (10%), NICO (10%), and SGC (6.7%). Read More
---
Safety io's Grid safety software platform recently won the 'New and Innovative Solutions' award at this year's World Health and Safety Asia (WHSAsia) Award 2021. The WHSAsia Award, in its 12th year, honours the innovation of the safety sector in solutions that can improve safety and health at work. Safety io's Grid services, using world-class MSA Safety equipment, break down the obstacles standing between businesses and their broader safety goals. Both Grid services – Fleet Manager and Live Monitor – empower safety managers, allowing them to regain control and drive worker accountability using data insights. Grid Live Monitor shares hazard and compliance concerns with safety managers and their team in real time so that action can be taken when seconds count. Read More
---
Following the launch of Neste MY Renewable Diesel™ on the Belgian market in July, Neste has now entered a partnership with Q8 to offer the product on seven Q8 stations during this year. Neste MY Renewable Diesel is a premium diesel made entirely from renewable raw materials. It helps reduce the greenhouse gas (GHG) emissions by up to 90%* when emissions over the fuel's life cycle are compared with fossil diesel. The renewable diesel is a "drop-in" fuel, fully compatible with all diesel engines, not requiring any modifications to the existing vehicles or fuel distribution infrastructures.
Neste MY Renewable Diesel is from today available at Q8 Zaventem/Nossegem, Q8 Mechelen Brusselsesteenweg and Q8 Rotselaar. By the end of this year, 3 more locations will be added: Q8 Lokeren, Q8 E34 Ranst direction Turnhout and Q8 E42 in Verlaine. Read More
---
President Biden will take action tomorrow to restore protections to three national monuments that had been dismantled by the previous administration. The new proclamations will reestablish the boundaries in place before President Trump's unprecedented action to drastically reduce the boundaries of Bears Ears and Grand Staircase-Escalante National Monuments in Utah, and restore management conditions to the Northeast Canyons and Seamounts Marine National Monument in the northwest Atlantic Ocean.
President Trump's actions in 2017 to modify the boundaries of Bears Ears and Grand Staircase-Escalante National Monuments amounted to an unprecedented rollback of conservation protections for America's lands and waters, constituting the largest reductions in the size of national monument designations in U.S. history. Read More
---
Occidental (NYSE:OXY) will announce its third quarter 2021 financial results after close of market on Thursday, November 4, 2021, and will hold a conference call to discuss results on Friday, November 5, 2021, at 1 p.m. Eastern/12 p.m. Central. Read More
---
A license agreement was signed, ensuring the provision of rights for the use of the natural gas liquefaction technology by Gazprom and Linde to the operator of the GPC of CPECG – RusKhimAlyans (joint venture of Gazprom and RusGazDobycha). The technology is patented in Russia, with Gazprom and Linde as the patent holders.
Gazprom, Linde, and RusKhimAlyans signed a Memorandum of Intent. The parties plan to assess the possibility of building an additional – the third one – production train at the LNG production plant as part of the GPC of CPECG. Read More
---
KBR, Inc. (NYSE: KBR) announced today that it will host a conference call to discuss its third quarter 2021 financial results on Thursday, October 28, 2021 at 7:30 a.m. Central Time (8:30 a.m. Eastern Time). The company plans to issue its third quarter 2021 earnings release and earnings presentation in advance of the call. Read More
---
Vineyard Wind, a joint venture between Avangrid Renewables, a subsidiary of AVANGRID, Inc. (NYSE: AGR), and Copenhagen Infrastructure Partners (CIP), today announced that the company has entered into an agreement with the City of Salem and Crowley Maritime Corporation to create a public-private partnership aimed at establishing Salem Harbor as the state's second major offshore wind port. The agreement, part of the "Commonwealth Wind" proposal, is contingent upon the company winning an award by the state of Massachusetts, which is currently evaluating offshore wind procurement bids.
Vineyard Wind estimates that the project would create up to an estimated 400 full time equivalent (FTE) job years during the revitalization of the port and up to another 500 FTEs over the first five years of operation for construction and staging for wind projects and also day-to-day port operations, for a total of 900 FTE job years. Read More
---
Commodity Prices
Units
Price $
Change
Crude Oil (WTI)
USD/bbl
$79.64
Up
Crude Oil (Brent)
USD/bbl
$83.09
Up
Bonny Light
USD/bbl
$81.13
Up
Natural Gas
USD/MMBtu
$5.62
Up
OPEC basket 07/10/21
USD/bbl
$78.60
Down
At press time 08th October 2021
---
GC Holdings Corporation announced that JGC Japan Corporation will begin offering a prototype version of the 3D viewer "INTEGNANCE VR" (hereinafter "the Viewer") as part of its INTEGNANCE brand of smart maintenance services for domestic refineries and petrochemical/chemical plants. By annotating (registering tags with related data) on the 360° panoramic photo of the entire existing plant, the Viewer visualizes the correlation between each item of equipment and component, creating a so-called "street view of the plant "*
Since all information in the plant can be accessed visually and quickly, it enables practitioners who maintain vast sites to greatly improve the efficiency of their operation and maintenance work. Read More
---
---
Mitsubishi Shipbuilding Co., Ltd., held a christening and launch ceremony today (October 8th) for the second of two large ferries being built for Japan Railway Construction, Transport and Technology Agency (JRTT) and Meimon Taiyo Ferry Co., Ltd. The ceremony took place at the Enoura Plant at MHI's Shimonoseki Shipyard & Machinery Works in Yamaguchi Prefecture. The handover is scheduled for March 2022 following completion of interior work and sea trial. The new vessel will replace the FERRY FUKUOKA II, in operation since 2002, and enter service from March 2022 on a regular route between Osaka and Shinmoji in Kitakyushu. The new vessel, built by Mitsubishi Shipbuilding and operated by Meimon Taiyo Ferry, is jointly owned by Meimon Taiyo Ferry and JRTT, an Incorporated Administrative Agency to support the provision and maintenance of transport facilities and other infrastructure based on Japan's transport policy. Named FERRY FUKUOKA, the new ship is 195m long, 27.8m wide, and 20.3m deep, with gross tonnage of approximately 15,400 Read More
---
SK E&S is advancing its steps to enter the Asian hydrogen market by cooperating with a US hydrogen energy industry leader, Plug Power.
On 6th, SK E&S announced that its shareholders have signed an agreement with their counterparts of Plug Power for establishing a joint venture, aimed at exploring Asian hydrogen markets together. The signing ceremony, which took place in SK Seorin Building, was attended by Hyeong-wook Choo, the President and CEO of SK E&S, Andrew J. Marsh, the CEO of Plug Power and others. Read More
---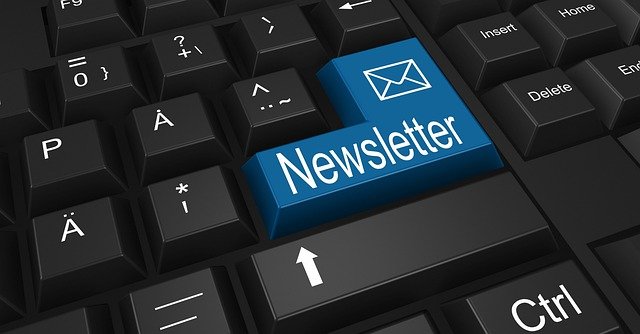 ---
On Thursday October 28?? 2021 at 07:00 BST (08:00 CEST and 02:00 EDT) Royal Dutch Shell plc will release its third quarter results and third quarter interim dividend announcement for 2021. Read More
---
At this year's ABB's Capital Markets Day on December 7, 2021, Björn Rosengren, CEO, Timo Ihamuotila, CFO, and Theodor Swedjemark, Chief Communications & Sustainability Officer, will provide an update on the strategic, financial and sustainability priorities of the company. In addition, representatives from all four Business Areas will discuss ABB's customer offering and position in the sector of sustainable transport. This includes electrical and hydrogen transport solutions for various customer segments.
The Capital Markets Day is aimed at institutional investors, financial analysts and financial media, with the opportunity to attend either on site in Zurich, Switzerland, or via webcast between 12.00 – 17.00 CET. Read More
---
While the surge in oil exports will enhance the Gulf countries' fiscal positions, Capital Economics says that the situation remains diverse for different countries. Due to the Saudi Arabia's tight policy and expected spending cuts, the country is in a favorable position to ease up on VAT rates and the revenue side. The situation is similar in the UAE and Qatar as well, the firm added. However, a tightening of policy should be a priority for Oman and Bahrain, the economic research company noted, as they need "further fiscal consolidation." The firm also laid out its forecasts for the soon-released inflation rates for Saudi Arabia and Egypt. Read More
---
The active rig count acts as a leading indicator of demand for products used in drilling, completing, producing and processing hydrocarbons.
Region
Period
No. of Rigs
Change
U.S.A
1st October 2021
528
+7
Canada
1st October 2021
165
+3
International
Sept. 2021
787
+10


Baker Hughes Rig Count to 7th October 2021
---
The OPEC Secretariat will hold the First Technical Workshop with Energy Companies on Monday, 11 October 2021, via videoconference.
The Workshop will address the future role of petroleum in the energy transition, with a focus on the perspectives of national and international oil companies, as well as opportunities and challenges associated with the rapidly changing industry dynamics. Read More
---
Natural gas prices have reached unhealthy levels for both producers and consumers, Saad al-Kaabi, Qatar's Energy Minister and CEO of Qatar Petroleum, the world's top LNG exporter, said on Thursday, a day after spot liquefied natural gas prices in Asia hit a new record high.Read More

---
His Excellency Mr. Saad Sherida Al-Kaabi, Minister of State for Energy Affairs, the President and CEO of Qatar Petroleum, reaffirmed the need for a collaborative approach for the transition to cleaner energy, starting with consumers, guided by governments, and supported by producers.
His Excellency's remarks came during the opening session of the 10th LNG Producer-Consumer Conference, which was hosted and held virtually from Japan Read More
---
Oil and Gas News Straight from the Source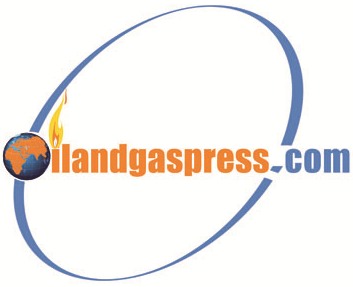 OilandGasPress Energy Newsbites and Analysis Roundup |Compiled by: OGP Staff, Segun Cole. Please send us your industry related news for publication
---
Announce new products, New Partnerships, New director appointment, New office, financial reports, New sales staff, new contracts, charity affiliations and general news and offers by your organisation! Submit your Releases or contact us now!
Submit a Press Release
Oilandgaspress.com | Energy, Climate, Renewable, Wind, Biomass, Sustainability, Oil Price, LPG, Solar,Marine,Aviation,Fuel,Hydrogen,
we provide you with the latest news summary with links straight to the source!!
News on Saving Energy, Protecting the Environment
News articles reported on OilAndGasPress are a reflection of what is published in the media. OilAndGasPress is not in a position to verify the accuracy of daily news articles. The materials provided are for informational and educational purposes only and are not intended to provide tax, legal, or investment advice.