Energy News Digest to 11th October 2021 Rig Count, Oil Prices
Drillers in the United States are taking advantage of the increase in prices and added five new oil wells last week
---
Mitsubishi Heavy Industries, Ltd. (MHI) today has inaugurated a new structure reflecting its absorption of business previously performed by Mitsubishi Power, Ltd. Operations involving the design, manufacturing, sales, engineering and installation of Mitsubishi Power, Ltd.'s thermal power systems have been transferred to the new "Energy Transition & Power Headquarters" established within MHI's Energy Systems domain. The pre-existing business units handling GTCC (gas turbine combined cycle) systems, steam power systems and environmental plant systems have been reorganized into newly designated "Divisions." By consolidating all functions from business strategy proposal development to project execution, MHI achieves an organizational structure that will enable more responsive business operations. Moreover, by subsuming new businesses heretofore handled by the Energy Systems domain into the new Headquarters, MHI will be better positioned to respond to growing global demand for decarbonization in the energy sector. Read More
---
Senex Energy Limited announced the release of its Decarbonisation Action Plan that details its ambition to reduce greenhouse gas (GHG) emissions across its operational footprint to net zero by 2040, with transparent and bold near-term emissions intensity reduction targets.

Senex supports the objective of limiting the global temperature rise to well below two degrees Celsius and has defined its ambition, targets and actions over the short, medium and long term to reduce GHG emissions across the full value chain. Read More
---
When Tesla announced in February 2021 that it has the world's largest die casting machine, those who know Elon Musk were not surprised. Tesla may have the biggest die casting machine on earth. However, Musk himself indicates that "Making this work has been / still is super difficult, but it's a revolution in car body design & production – lighter, tighter, better NVH, higher precision, lower capex, lower unit cost." Read More
---
Subsea 7 S.A. holds Sustainability as one of its core Values and today it announced its target to achieve Net Zero greenhouse gas (GHG) emissions by 2050. In addition, using 2018 as a baseline year, Subsea 7's target is to reduce its Scope 1 and Scope 2 emissions by 50% by 2035.
These targets are based upon plans to decarbonise Subsea 7's operations, implementing changes and solutions available today, as well as the deployment of new, cleaner technologies as they become commercially available at scale in the market. Emissions data will be published annually as part of Subsea 7's Sustainability Report and management will regularly update the market on the progress towards achieving this target. Read More
---
LUKOIL continues its work to reduce controlled greenhouse gas emissions at its production facilities. The Company began supplying electricity to its Stavrolen petrochemical plant (Budennovsk, Stavropol region, Russia) from LUKOIL's own solar power plant (SPP) located at its Volgograd refinery. About 11 million kWh are expected to be supplied annually. The use of renewable power generation will enable Stavrolen to reduce carbon footprint of its products with expected reduction of indirect emissions by almost 5 thousand tonnes per year.
The development of renewable power generation for own needs is an important tool of the Company's decarbonisation program. LUKOIL plans to continue to implement such projects in accordance with its climate strategy. Read More
---
Proton Motor fuel cell integrated into mobile "green" energy trailer
Proton Motor congratulates its customer and partner, Euskirchen-based UMSTRO GmbH (www.umstro.com), on the successful realization of the new "energy trailer". This system is a mobile power supply as an environmentally friendly variant of comparable generator sets. Thanks also to the client of the green "sandwich box trailer", which represents an intelligent combination of renewable energy sources: The Institute of Meteorology and Climate Research as the Garmisch-Partenkirchen location of KIT (Karlsruhe Institute of Technology, www.kit.edu). Read More
---
Qatar Petroleum changed its name to Qatar Energy, Qatari newspaper The Peninsula said on Monday, citing an internal announcement to staff, ahead of a planned press conference in Doha. Read More
---
Reuters reports that Saudi Aramco has asked banks to arrange a loan expected to be in the $12 billion-14 billion range that it plans to offer to buyers of its gas pipeline network, sources said, as the oil giant advances plans to raise funds from asset sales. Read More
---
Commodity Prices
Units
Price $
Change
Crude Oil (WTI)
USD/bbl
$81.62
Up
Crude Oil (Brent)
USD/bbl
$84.28
Up
Bonny Light
USD/bbl
$82.18
Up
Natural Gas
USD/MMBtu
$5.74
Up
OPEC basket 08/10/21
USD/bbl
$81.56
Up
At press time 11th October 2021
---
Chinese crude imports last month also dropped by 2.2 million bpd, or by 18.7 percent, compared to September 2020, OilX's estimates show. Read More
---
City and state beaches in Huntington Beach will reopen after water quality tests revealed no detectable levels of oil associated toxins in the ocean water, the city of Huntington Beach and California State Parks said in a news release. They are still urging visitors to avoid areas that smell of oil and not to touch any oiled materials that wash ashore. Read More
---
A military of "climate literate" troops and bases powered by microgrids, that's the future envisioned by the Pentagon.
Its new climate change plan, ordered by President Joe Biden and released Thursday, would affect every level of command. It seeks to counter the damaging effects of a warming world by educating troops on the potential peril and hardening installations.Rising sea levels, extreme heat, more severe hurricanes and wildfires are all hitting the military, either by threatening bases and hampering training or by fueling global instability. Read More
---
---
Total energy consumption of a seawater desalination system can be cut from 5 to 1.6 kWh/m3, which facilitates a dramatic reduction either in operational spending on grid electricity or in capital spend on solar panels. Solar Water Solutions' advanced, adaptive nozzle valve system ANVS® couples efficient desalination technology with solar energy for seawater and brackish water treatment. The company's technology offers low-cost, containerized, and mobile on-a-trailer desalination systems for remote communities while removing the need for reliable grid energy.
---
---
The active rig count acts as a leading indicator of demand for products used in drilling, completing, producing and processing hydrocarbons.
Region
Period
No. of Rigs
Change
U.S.A
8th October 2021
533
+5
Canada
8th October 2021
167
+2
International
Sept. 2021
787
+10


Baker Hughes Rig Count to 10th October 2021
---
Oil and Gas News Straight from the Source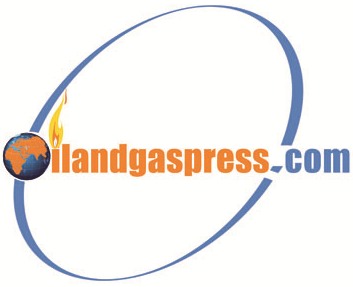 OilandGasPress Energy Newsbites and Analysis Roundup |Compiled by: OGP Staff, Segun Cole. Please send us your industry related news for publication
Announce new products, New Partnerships, New director appointment, New office, financial reports, New sales staff, new contracts, charity affiliations and general news and offers by your organisation! Submit your Releases or contact us now!
Submit a Press Release
Oilandgaspress.com | Energy, Climate, Renewable, Wind, Biomass, Sustainability, Oil Price, LPG, Solar,Marine,Aviation,Fuel,Hydrogen,
we provide you with the latest news summary with links straight to the source!!