Energy News Digest to 12th October 2021 Rig Count, Oil Prices
By the third quarter of 2022, Wood Mackenzie projects, world oil demand will be back to pre-pandemic levels. Oil prices rose more than 2% on Monday, extending gains as an energy crisis shows no sign of easing.
---
Intergovernmental Group of Twenty Four Press Release
The global economy is recovering from the pandemic amidst an uncertain path. Growth in per capita incomes of advanced countries and many emerging and developing economies (EMDEs) continue to diverge, largely driven by uneven vaccine access, fiscal space and financial capacity to respond to the crisis. After severe output losses due to the pandemic, growth in the near term in many EMDEs is improving largely due to increasing domestic demand and higher commodity prices. Multiple social and economic challenges – food insecurity, increasing inequality, persistent unemployment and informality, setbacks in education and human capital development, heightened debt vulnerabilities, conflict, fragility and migration, climate change and increasing inflation risks – remain and weigh on medium-term prospects of most EMDEs. Read More
---
Chevron Corporationy announced (i) the results of its previously announced 23 separate offers (the "Offers") to purchase for cash the notes of the series listed in the table below (collectively, the "Notes") and (ii) that it has amended the Offers by increasing the applicable Maximum Purchase Amount from $2.0 billion to $2,609,010,000. The Offers were made upon the terms and subject to the conditions set forth in the Offer to Purchase dated October 4, 2021 relating to the Notes (the "Offer to Purchase") and the accompanying notice of guaranteed delivery (the "Notice of Guaranteed Delivery") and, as applicable, the letter of transmittal (together with the Offer to Purchase and Notice of Guaranteed Delivery, the "Tender Offer Documents"). Capitalized terms used but not defined in this announcement have the meanings given to them in the Offer to Purchase. The Offers expired at 5:00 p.m. (Eastern time) on October 8, 2021 (the "Expiration Date"). The Initial Settlement Date will be the first business day after the Expiration Date and is expected to be October 12, 2021. The Guaranteed Delivery Settlement Date will be the first business day after the Guaranteed Delivery Date and is expected to be October 14, 2021. Read More
---
Hess Corporation (NYSE: HES) has received a AAA rating in the MSCI environmental, social and governance (ESG) ratings for 2021 after earning AA ratings from MSCI ESG for 10 consecutive years. The AAA rating designates Hess as a leader in managing industry specific ESG risks relative to peers. MSCI provides research, ratings and analysis of the ESG business practices of thousands of companies worldwide. Learn more about MSCI ESG ratings here. Read More
---
Seadrill Limited announced the voting results for its plan of reorganisation (the "Plan"). All voting classes of stakeholders accepted the Plan, including all 12 credit facilities and general unsecured creditors and shareholders. Over 96% of secured lenders voted, and over 88% of secured lenders accepted the Plan. Read More
---
Seadrill Limited and the Issuer announce that at the end of September 2021, certain subsidiaries of SeaMex Ltd. (in provisional liquidation), a 50/50 joint venture entered into by one of the Issuer's subsidiaries, Seadrill JU Newco Bermuda Ltd., received payments amounting to approximately US$31.4m from Pemex, the key customer of the SeaMex Ltd. group, in respect of historic unpaid invoices. This announcement relates to SeaMex Ltd. and has no relation to Seadrill Limited's plan of reorganisation (the "Plan") and therefore does not impact the recoveries existing shareholders of Seadrill Limited will receive under the Plan. Consummation of the Plan is subject to a number of customary terms and conditions, including court approval. Read More
---
World leaders must come together for our planet and deliver in Glasgow on the promise made at COP21 in Paris, COP26 President-Designate Alok Sharma will say today (Tuesday 12th October) in a major speech at the UNESCO World Heritage Centre in the French capital.
The landmark Paris Agreement was reached at COP in 2015, which committed countries to avoid the worst effects of climate change by limiting global temperature rises well below 2C, aiming for 1.5C. Read More
---
Cairn has published a shareholder Circular relating to the proposed sale of its interests in the UK Catcher and Kraken fields to Waldorf Production Limited ("Waldorf"), pursuant to agreements entered into by Cairn and Waldorf on 8 March 2021. Following completion of the proposed sale, the firm consideration payable to Cairn will be US$455 million, to be adjusted for working capital and interim period cashflows from the economic date of 1 January 2020. The interim period adjustment from 1 January 2020 to Cairn's last reported balance sheet date of 30 June 2021 was US$273 million. Additional, uncapped contingent consideration will be payable to Cairn when Brent exceeds US$52/bbl on average in any of the five years 2021 to 2025. Assuming production is in line with Cairn forecasts, this contingent consideration is expected to generate approximately US$100 million at US$60/bbl Brent prices, US$175 million at US$70/bbl Brent prices, and US$240 million at US$80/bbl Brent prices. Detailed terms are set out in the Circular. Read More
---
Plans to ensure that Britain's homes and businesses are powered by affordable, clean and secure electricity by 2035 have been unveiled by the government. A landmark commitment to decarbonise the UK's electricity system by 2035, was confirmed this week by Prime Minister Boris Johnson and Business and Energy Secretary Kwasi Kwarteng, to help boost the country's efforts in achieving its net zero ambitions. This will focus on building a secure, home-grown energy sector that reduces reliance on fossil fuels and exposure to volatile global wholesale energy prices. Read More
---
Commodity Prices
Units
Price $
Change
Crude Oil (WTI)
USD/bbl
$80.96
Down
Crude Oil (Brent)
USD/bbl
$84.00
Down
Bonny Light
USD/bbl
$83.28
Up
Natural Gas
USD/MMBtu
$5.27
Down
OPEC basket 11/10/21
USD/bbl
$82.53
Up
At press time 11th October 2021
---
The UK has been undergoing a huge energy market crisis. Since January, wholesale gas prices have increased with more than 250%, and 70% since August, making it hard for energy providers to sustain their business and provide service to their customer. In this critical situation, full of uncertainties, you might feel worried and overwhelmed by the amount of news coming out every day. Therefore, in this article, you will find the most important and updated information about the crisis, what customers can do and what are the effects of the crisis. At the beginning of this year, there were 70 energy suppliers in the UK. With the ongoing crisis, industry sources predict that by the end of 2021, the UK might be left with just 10 suppliers. Until now we see smaller companies going bust first, because it is hard for them to cope with the record high wholesale gas prices. Read More
---
With the announcement in August 2020 of the U.S.-brokered Israel-UAE 'normalisation deal' a new corridor of co-operation was opened up, running from the U.S. (and Israel), through the UAE (and Kuwait, Bahrain, and in part Saudi Arabia) through to India, as a regional counterbalance to China's growing sphere of influence. As much of China's current turbo-driven expansion into the Middle East is predicated in the first instance on the energy sector, this is also the starting point for the build-out of the U.S.-Israel-UAE-India alliance. This makes perfect sense as the oil industry involves the movement of huge amounts of money, ships, equipment, technology, and personnel in often disguised ways – confidential bank accounts, intelligence, and military personnel who can pass as high-level oil technicians or security people, ships that can disappear through the flick of an AIS switch and so on – that other industries cannot match for activities that countries want to conduct quietly. Read More
---
Tailwind announced that the Evelyn Development well has been safely drilled, completed and tested on time and on budget. The well was managed and operated by Petrofac on behalf of Tailwind, utilising the Stena Don rig. The well successfully flowed, constrained by surface equipment, at 10,000 b/d in line with expectations. The well was left suspended in preparation for the future installation of subsea facilities and pipeline planned for 2022. The Evelyn field is expected to be on production, via the Triton FPSO, in Q4 2022. Tailwind is the 100% owner of the Evelyn Field and 46.42% owner of the Triton FPSO. Read More
---
Qatar changed the name of its state-owned oil and gas firm to Qatar Energy from Qatar Petroleum to reflect what it said was a broader strategy but said it had no plans to sell assets to raise funds as other Gulf state producers have. "We have plenty of cash," Chief Executive Saad al-Kaabi said on Monday, indicating the Qatari firm would not follow in the footsteps of Gulf rivals which have sold assets, such as Saudi Aramco and Abu Dhabi National Oil Company (ADNOC).Qatar Energy, under the name Qatar Petroleum, had raised $12.5 billion through a bond issue in June. Kaabi said the cash was "sitting in accounts and not being used … to make sure that we have enough liquidity." The bond issue, made in four tranches, was the firm's first public bond sale and the biggest issuance in emerging markets this year. Read More
---
Mugnetind Well Spud
Longboat announced the spud of the Mugnetind exploration well (Company 20%) with the Maersk Integrator jack-up rig. The Mugnetind prospect, operated by AkerBP, is estimated to contain gross mean prospective resources of 24 mmboe with further potential upside estimated at 47 mmboe (gross). The chance of success associated with the Mugnetind prospect is 51% with the key risks being reservoir presence/quality. The well is expected to take approximately five-to-seven weeks to drill with an estimated net cost to Longboat of c.$7 million (c.$1.5 million post tax). Read More
---
Alok Sharma's speech at UNESCO, Paris on the need for world leaders to deliver at the COP26 climate change summit in Glasgow Read More
---
The active rig count acts as a leading indicator of demand for products used in drilling, completing, producing and processing hydrocarbons.
Region
Period
No. of Rigs
Change
U.S.A
8th October 2021
533
+5
Canada
8th October 2021
167
+2
International
Sept. 2021
787
+10


Baker Hughes Rig Count to 10th October 2021
---
The OPEC Secretariat today hosted the First Technical Workshop with Energy Companies via videoconference.
The Workshop constitutes the Organization's latest outreach initiative to promote dialogue and international cooperation in support of its overarching objective of fostering a sustainable stability in the global oil market. The event serves as a dynamic platform for national and international oil companies to discuss issues of mutual interest and exchange outlooks on the energy markets. OPEC Secretary General, HE Mohammad Sanusi Barkindo, opened the meeting by highlighting the importance and timeliness of the workshop, stating, "This inaugural event signifies a new milestone in OPEC's ongoing outreach efforts and builds on our long tradition of promoting partnerships with a wide range of industry stakeholders, including public and private sector organizations and corporations." Read More
---
Greenpeace's legal action to block production from the Ithaca Energy and BP Vorlich oilfield in the North Sea has been turned down by Scotland's highest court in a decision strongly welcomed by OGUK, which represents the UK's offshore oil and gas industry.
Development of the field, estimated to hold about 30m barrels of oil, was approved by the government in 2018. It lies 240km east of Aberdeen in the central North Sea. It was developed by BP in partnership with Ithaca Energy at a cost of £230m and has been producing oil for nine months already. Greenpeace wanted to halt production, arguing that failures in the public consultation process deprived it of the opportunity to object to the original application. The judgment, by Lord Carloway, Lord Justice General of Scotland, head of the Scottish judiciary, was hailed by OGUK as a victory for common sense and, more practically, for the UK's energy security. Read More
---
The UK's own gas fields in the North Sea and Irish Sea have served the nation well – but their output is falling, partly because too few new fields have been developed. From self-sufficiency in 2004 the UK can now meet only half its own gas needs.
It means the UK is increasingly reliant on imports. In 2020 the nation consumed 74 billion cubic metres of gas – about 1,100 cubic metres per person. Half had to be imported from other countries, including Norway, Qatar Russia, Trinidad and Tobago, Egypt and Nigeria.
OGUK's Energy Transition Outlook, to be published later this month, will warn that such reliance will increase – unless the UK invests in the new resources known to lie under its continental shelf. Without such investment UK gas output will plummet another 75% by 2030. Read More
---
Energy major Shell, Equinor, and TotalEnergies are moving forward with their joint venture project, Northern Lights, to store captured CO2 off the west coast of Norway. The project has ordered two first of their kind vessels, specifically designed to transport the CO2 captured in Northern Europe to a terminal in Norway before being piped offshore into reservoirs under the North Sea.
As part of the first phase of its CO2 transport and storage infrastructure development, Northern Lights has ordered two dedicated 426-foot-long CO2 carriers, each with a cargo capacity of 7,500 m3. The ships will be built by Dalian Shipbuilding Industry Co. (DSIC) in China and are expected to be delivered by mid-2024. Read More
---
Just one week after a major oil spill off the coast of Orange County, local and state officials have fully reopened most beaches to the public. Coastal water testing along the shore of popular Huntington Beach found no detectable toxins. Read More
---
Oil and Gas News Straight from the Source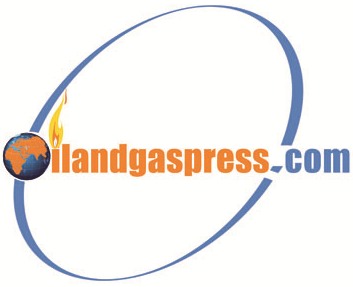 OilandGasPress Energy Newsbites and Analysis Roundup |Compiled by: OGP Staff, Segun Cole. Please send us your industry related news for publication
---
Announce new products, New Partnerships, New director appointment, New office, financial reports, New sales staff, new contracts, charity affiliations and general news and offers by your organisation! Submit your Releases or contact us now!
Submit a Press Release
Oilandgaspress.com | Energy, Climate, Renewable, Wind, Biomass, Sustainability, Oil Price, LPG, Solar,Marine,Aviation,Fuel,Hydrogen,
we provide you with the latest news summary with links straight to the source!!
News on Saving Energy, Protecting the Environment
News articles reported on OilAndGasPress are a reflection of what is published in the media. OilAndGasPress is not in a position to verify the accuracy of daily news articles. The materials provided are for informational and educational purposes only and are not intended to provide tax, legal, or investment advice.
OilAndGasPress welcomes all viewpoints. Should you wish to provide a different perspective on the above articles. Information posted is accurate at the time of posting, but may be superseded by subsequent press releases
Disclaimer
Most News articles reported on OilAndGasPress are a reflection of what is published in the media. OilAndGasPress is not in a position to verify the accuracy of daily news articles. The materials provided are for informational and educational purposes only and are not intended to provide tax, legal, or investment advice. OilAndGasPress welcomes all viewpoints. Should you wish to provide a different perspective on the above article, please email us info@OilAndGasPress.com