Energy News Digest to 13th September 2021
Organization of the Petroleum Exporting Countries (OPEC) said in a monthly report it expects oil demand to average 99.70 million barrels per day (bpd) in the fourth quarter of 2021, down 110,000 bpd from last month's forecast.
---
Mitsubishi Heavy Industries and Osaka Gas Acquire Clean Energy Solution, Brighter Future Solar Project The solar photovoltaic (PV) project will provide 11 megawatts of clean power for Blue Ridge Energy in North Carolina, United States. Following project completion, Mitsubishi Heavy Industries America, Inc. (MHIA) and Osaka Gas USA will manage day-to-day operations.
The Brighter Future Solar project aligns with that goal. It will generate and send 19,000 megawatt hours of carbon-free electricity into the grid annually. Blue Ridge Energy will purchase the full output of the project through a 25-year fully bundled Power Purchase Agreement.
---
One-Third of Energy and Environment Companies Lag on Digital Performance Only 15% are taking a rigorous approach that focuses their digital investments on areas that drive business performance, according to an L.E.K. Consulting report.
According to the study, digital transformation success for industrial companies depends on the clarity of digital vision and strategy; the foundation of leadership, governance, systems, organization and structure to drive the digital program; and the "digital pillars" — the offerings, customer experience tools, technologies and ways of working that the company activates to implement its digital strategy.
---
NSX Limited Carbon Exchange Tender NSX has been notified by the Clean Energy Regulator that NSX has been identified as a shortlisted Respondent and has been invited to participate, along with others, in the second stage Request for Proposal process for the Australian Carbon Exchange tender on a competitive basis.
NSX had made a submission to the Clean Energy Regulator as part of its request for Expressions of Interest process for Exchange Trading, Unit Registry and Associated Services to operate the proposed Australian Carbon Exchange as part of the first phase of the tender.
---
AGR Appoints New Well Engineering Manager in UK Mr. Matt Street joins AGR as the Well Engineering Manager, based at the company's Aberdeen office in the UK. AGR is a leading independent provider of specialist services and project management for the energy industry. Matt Street will be working with clients to help them protect their key investments and optimise their operations through the Energy Transition.
---
Aramco and P1 Racing Fuels partner with the FIA World Rally Championship In line with Aramco's focus on sustainability and low-carbon fuels, the Company is thrilled to support WRC to achieve their sustainability goals, and is proud to be a chosen technical partner for the championship, which reconfirmed its commitment to 100% sustainable fuels by 2022.
Under the MoUs, Aramco and P1 Racing Fuels will collaborate on the formulation of advanced-generation biofuels and sustainable synthetic fuels derived from captured CO2 and low-carbon hydrogen, which will be used in the WRC. The partnership will also explore the use of low-carbon fuels to power auxiliary on-site generators.
---
Saudi Aramco to split gas business to prepare for hydrogen future: Bloomberg The two new divisions will be called Southern Area Gas Operations and Northern Area Gas Operations, and will be run by Wail Al Jaafari and Jumaan Al Zahrani, the people said.
---
Kinder Morgan to retrofit tanks for green fuels feedstocks Pipeline operator Kinder Morgan Inc plans to convert some Louisiana tank and piping infrastructure to hold used cooking oil and other feedstocks for Finnish renewable-fuels giant Neste, the companies told Reuters.
---
Mubadala Petroleum and Eni Sign MoU for Cooperation in Energy Transition Initiatives The partnership is in line with Mubadala Petroleum's proactive approach to Environmental, Social & Governance (ESG) considerations and its energy transition
goals. This includes pursuing a gas-weighted portfolio strategy that has seen the company's asset base reach almost two thirds natural gas, while reducing Green House Gas Emissions by 25 percent in the last three years.
---
Nigeria struggles to find buyers for October oil exports As much as two-thirds of Nigeria's crude for October export has yet to find buyers, according to traders specializing in the West African market. That's enough to fill 30 Suezmax tankers, each carrying 1 million barrels of oil.
Indian Oil Corp. — Asia's biggest buyer of Nigerian crude from the region — has disappointed the market for a second week, compounding already sluggish sales to Europe, the producer's other main market, the people said. Earnings for ships hauling West African oil to that region are at the lowest level in a month.
---
Pankaj Kumar takes over charge as ONGC Director (Offshore) Mr. Kumar will be responsible for the entire gamut of Offshore Oil & Gas fields contributing around 70 per cent of Crude Oil and 78 per cent of Natural Gas production of the Maharatna ONGC.
Mr Kumar is a thorough Oil & Gas industry professional with more than 34 years of experience across ONGC's business functions, varying from Operations Management of Offshore and Onshore fields, Well Engineering, Joint Venture Management, Corporate Strategic Management and Asset Management.
---
Woodside to drive hydrogen bus adoption in South Korea Woodside has joined five parties to establish the HyStation company, which aims to construct and operate hydrogen refuelling stations to service public transport bus fleets in South Korea. Woodside is the only foreign direct investor in HyStation from the energy sector, joining South Korean stateowned gas company KOGAS, Hydrogenic Energy Fund (of which Hyundai Motor Company holds a majority share), Samsung C&T, Industrial Bank of Korea and Hyundai Rotem. The Korea Development Bank has agreed to provide some financing support for the newly established company.
---
Commodity Prices
Units
Price $
Change
Crude Oil (WTI)
USD/bbl
$70.63
Up
Crude Oil (Brent)
USD/bbl
$73.73
Up
Bonny Light
USD/bbl
$71.30
—
Natural Gas
USD/MMBtu
$4.97
Up
OPEC basket 10/09/21
USD/bbl
$71.98
Up
At press time 13 September 2021
---
Dana Accelerates Electrification of Underground Mining Vehicles Debuted the new Spicer Electrified™ e-Powershift transmission, a modular and flexible two-speed solution that offers power take-off (PTO) functionality for electrified heavy-duty mining vehicles.It is equipped with Dana TM4 high-voltage motors from 350 to 800 volts to improve efficiency, reduce total package size, and provide redundancy as needed. The motors have delivered field-proven performance and durability for hundreds of thousands of hours in underground mining and other heavy-duty applications.
---
Dana Upgrades Power Density, Torque Range of Brevini™ Helical The enhancements include three new monoblock models to more precisely address torque demands, as well as series-wide design enhancements that improve power density.Offering nominal output torques up to 1,000 kNm, Brevini helical and bevel helical gearboxes provide the modularity and flexibility needed to optimize the performance of conveyors, stacker reclaimers, wagon tipplers, and ship loading and unloading equipment used in mining and bulk material handling.
---
UK Announces Biggest Round of Its Renewable Energy Scheme hoping to build up enough extra offshore wind capacity to power about 8 million homes. Under its Contracts-for-Difference (CfD) scheme, qualifying projects are guaranteed a minimum price at which they can sell electricity. CfD contracts are offered to power generation companies at auction. The latest round will provide 200 million pounds ($277 million) to support offshore wind projects and ensure Britain hits a target of 40 GW of installed capacity by 2030, up from 10.4 GW at present, the government added.
---
GE energizes Africa's first ever fully digital high voltage substation GE Renewable Energy's Grid Solutions business recently commissioned the first ever fully digital high voltage substation on the African continent in Thiès, 70 km from Dakar in Senegal. This key 225 kV substation project is part of Senegal's national electricity company Senelec's transmission and distribution grid expansion, reinforcement and reliability enhancement program to be completed by VINCI Energies West Africa.
---

The active rig count acts as a leading indicator of demand for products used in drilling, completing, producing and processing hydrocarbons.
Region
Period
No. of Rigs
Change
U.S.A
10th Sept. 2021
503
+6
Canada
10th Sept. 2021
143
-9
International
Aug. 2021
777
+26
Baker Hughes Rig Count to 10 September 2021
---
The Solar Boom Has A Supply Chain Problem A Rystad Energy analysis reveals that to meet the 1.5°C 2050 scenario under the Paris Agreement, capacity has to quadruple to 1,200-1,400 GW by 2035 to handle the peak installations needed. This will be a challenging task, however, as manufacturers now see their utilization plummet due to rising costs and Covid-19 – a turn of events that could discourage the investments needed to expand capacity further.
---
New homes to include EV chargers in England The British government will introduce legislation in 2021 that will require all newly built homes and offices to feature electric vehicle chargers in England.Specifically, all new homes and offices will have to feature "smart" charging devices that can automatically charge vehicles during off-peak periods. New office blocks will need to install a charge point for every five parking spaces.
---
US Announces Nearly $65 Million for Biofuels Research to Reduce Airplane and Ship Emissions As part of the SAF Grand Challenge, DOE also signed a memorandum of understanding with the U.S. Department of Transportation and U.S. Department of Agriculture to collaborate on the needed research, development, and demonstration (RD&D) to reach the goals of supplying at least 3 billion gallons of SAF per year by 2030 and sufficient SAF to meet 100% of aviation fuel demand – currently 35 billion gallons per year – by 2050.
These efforts seek to cut carbon emissions from the aviation and shipping industries, which – because of their size – are more challenging to electrify. Biofuels, which are produced by converting the renewable carbon from recently living organic materials like crop waste, food waste, and algae into a liquid fuel, can serve as a low-carbon equivalent to fossil-based fuels such as gasoline, jet, and diesel fuel.
---
Second Exxon Strategic Petroleum Reserve Exchange Authorised The Department of Energy authorized the Strategic Petroleum Reserve (SPR) to conduct a second exchange with ExxonMobil Baton Rouge for an additional 1,500,000 barrels of crude oil. With the release of an initial 1,500,000 barrels to ExxonMobil and 300,000 barrels to Placid Refining, the SPR released a total of 3,300,000 barrels in response to Hurricane Ida. The SPR's ability to conduct exchanges is a critical tool available to refiners to strengthen the fuel supply chain and mitigate disruptions following emergencies, like Hurricane Ida.
---
Oil and Gas News Straight from the Source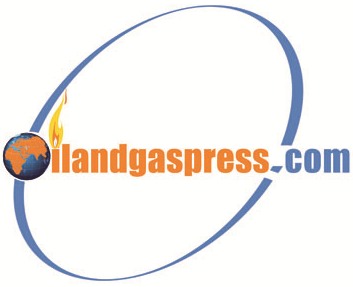 Compiled by: OGP Staff, Segun Cole , Please send us your industry related news for publication
Announce new products, New Partnerships, New director appointment, New office, financial reports, New sales staff, new contracts, charity affiliations and general news and offers by your organisation! Submit your Releases or contact us now!
Submit a Press Release
Oilandgaspress.com | Energy, Climate, Renewable, Wind, Biomass, Sustainability, Oil Price, LPG, Solar,
we provide you with the latest news summary with links straight to the source!!
News articles reported on OilAndGasPress are a reflection of what is published in the media. OilAndGasPress is not in a position to verify the accuracy of daily news articles. The materials provided are for informational and educational purposes only and are not intended to provide tax, legal, or investment advice.
OilAndGasPress welcomes all viewpoints. Should you wish to provide a different perspective on the above articles.