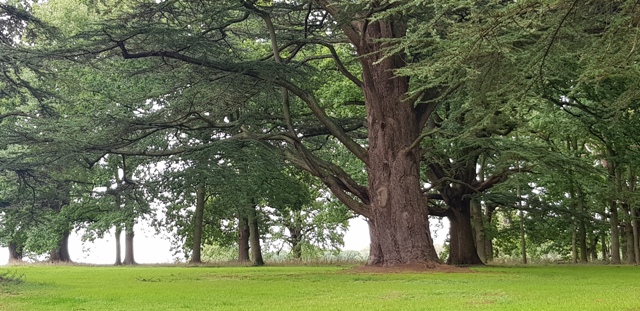 OilandGasPress Energy News Roundup to 11th September 2021
China has reportedly organized the release of crude oil from its national reserves in what a statement described as "phases and batches in a rotating manner". OPEC will likely trim its forecast for 2022 global oil demand
---
Electrifying New York An Electric Vehicle Vision Plan for New York City lays out the city's goals for the adoption of electric vehicles (EVs) and the steps it is taking over the next decade to catalyze the dramatic expansion of the city's local EV charging network. New York City is committed to reaching carbon neutrality by 2050
---
BP Going with the current bp has increased our global charging points to 11,000 and we aim to reach 70,000 by 2030. Publicly accessible chargers reached 1.3 million units globally in 2020.
---
Acquisition of North America's Premier Crude Export Facility Enbridge Inc. announced that it has entered into a definitive purchase agreement with EnCap Flatrock Midstream to acquire Moda Midstream Operating, LLC (Moda) for U.S. $3.0 billion in cash, subject to closing adjustments. The acquisition will significantly advance the Company's U.S. Gulf Coast export strategy and connectivity to low-cost and long-lived reserves in the Permian and Eagle Ford basins. The Company values the transaction at approximately 8x projected forward EBITDA, and upon closing is expected to be immediately accretive to Enbridge's financial outlook.
---
Electric driving – breakthrough thanks to Bosch high-tech Bosch is generating sales of more than one billion euros with electromobility from e-bikes to construction machinery, and from silicon carbide chips to pre-integrated e-axle modules.
---
Multi-purpose Unmanned Vehicles Hyundai Rotem's multi-purpose unmanned vehicle revealed in July has various new technologies applied. This vehicle is a function fortified model based on 'HR-Sherpa,' developed by Hyundai Rotem in response to the 4th industrial revolution. Here are the characteristics of Hyundai Rotem's HR-Sherpa and multi-purpose unmanned vehicles along with military technologies. Hyundai Rotem developed for both private and military purposes also have technologies like the next generation tire technology and autonomous driving system applied.
---
PetroNor E&P operational update with regard to its activities at PNGF Sud, Congo Brazzaville, where the Company holds 16.83% net indirect interest through its ownership in Hemla E&P Congo SA ("HEPCO").
Further to the information contained within the Q2 Report on 31 August, and to further detail PNGF SUD has now returned to pre-summer production levels as a result of recently completed remedial work. Daily current gross production from the field averaged ~21,277 barrels of oil so far in September and reached 22,477 barrels of oil yesterday (corresponding to ~3,780 barrels net to PetroNor's interest in the asset).
---
US Navy Helicopter Rotor Struck Carrier Deck A Navy helicopter's rotors struck the deck of the USS Abraham Lincoln aircraft carrier before it plunged into the sea off San Diego last week, killing five crew members, according to the Naval Safety Center.
The Navy and Coast Guard launched an unsuccessful four-day search and rescue effort that ended Saturday when the service declared the sailors dead.
---
Study finds Computers, phones and TVs are responsible for more greenhouse gas emissions aviation industry Lancaster University researchers examined previous scientific studies that calculated the ICT industry's total greenhouse gas emissions, which they say were put as somewhere between 1.8 and 2.8 per cent. Every time these devices are made, potent fluorinated greenhouse gases, or F-GHGs, are emitted into the atmosphere. Also, once they're in landfill, discarded electronic devices are sometimes burnt to dispose of them, releasing carbon dioxide (CO2) and toxic chemicals into the air.
---
Nord Stream 2 gas pipeline fully completed Gazprom, Alexey Miller, Chairman of the Management Committee, announced that the construction of the Nord Stream 2 gas pipeline was fully completed at 8:45 am (Moscow time) earlier this morning.
---
Commodity Prices
Units
Price $
Change
Crude Oil (WTI)
USD/bbl
$69.72
Up
Crude Oil (Brent)
USD/bbl
$72.92
Up
Bonny Light
USD/bbl
$71.30
Up
Natural Gas
USD/MMBtu
$4.94
Up
OPEC basket 10/09/21
USD/bbl
$71.82
Up
At press time 11 September 2021
---
UK Power Prices Soar To Records On High Gas Price, Lack Of Wind Natural gas still accounts for around 30 percent of the UK's power generation, and with gas prices surging in recent weeks, power prices have also shot up. In addition, low wind speeds are making wind power generation less efficient, further straining the power supply.
---
Harvard University will divest its $42bn endowment from all fossil fuels Harvard Management Company, which oversees the university's vast endowment of almost $42bn, has already been reducing its financial exposure to fossil fuels and has no direct investments in companies that explore for or develop further reserves of fossil fuels, university's president, Lawrence Bacow, said in a message posted on the university's website.
---
Tesla Model S Plaid set a new world speed record for production EV The Model S Plaid powered by a three-motor system delivering a total of 1,006bhp, 1,420Nm of torque , finished the 12.9-mile track in a time of 7min 30.909 seconds.
The last best time was 7 minutes 42 seconds by Porsche Taycan Turbo in 2019
---
Volkswagen Group's #GoToZero campaign The last two months have seen colleagues at Volkswagen Group production sites around the world immerse themselves in #GoToZero projects focusing on environmental sustainability. This week it has been Crewe's turn and Bentley's 4,000 colleagues have once again directed their attention to the company's Beyond100 sustainability initiatives.
---

The active rig count acts as a leading indicator of demand for products used in drilling, completing, producing and processing hydrocarbons.
Region
Period
No. of Rigs
Change
U.S.A
10th Sept. 2021
503
+6
Canada
10th Sept. 2021
143
-9
International
Aug. 2021
777
+26
Baker Hughes Rig Count to 10 September 2021
---
CUPRA UrbanRebel Concept CUPRA has started producing the first units of its first fully electric car, the CUPRA Born, at the Zwickau factory in Germany. CUPRA landed at the IAA International Motor Show in Munich to present the brand's future electric vision. Its newest concept car, the CUPRA UrbanRebel Concept, also made its first public appearance at the pre-opening of the new CUPRA City Garage in Munich.
---
Oil and Gas News Straight from the Source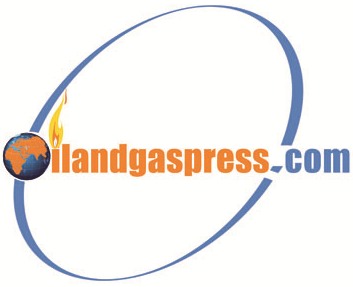 Compiled by: OGP Staff, Segun Cole , Please send us your industry related news for publication
Announce new products, New Partnerships, New director appointment, New office, financial reports, New sales staff, new contracts, charity affiliations and general news and offers by your organisation! Submit your Releases or contact us now!
Submit a Press Release
Oilandgaspress.com | Energy, Climate, Renewable, Wind, Biomass, Sustainability, Oil Price, LPG, Solar,
we provide you with the latest news summary with links straight to the source!!
News on Saving Energy, Protecting the Environment
News articles reported on OilAndGasPress are a reflection of what is published in the media. OilAndGasPress is not in a position to verify the accuracy of daily news articles. The materials provided are for informational and educational purposes only and are not intended to provide tax, legal, or investment advice.