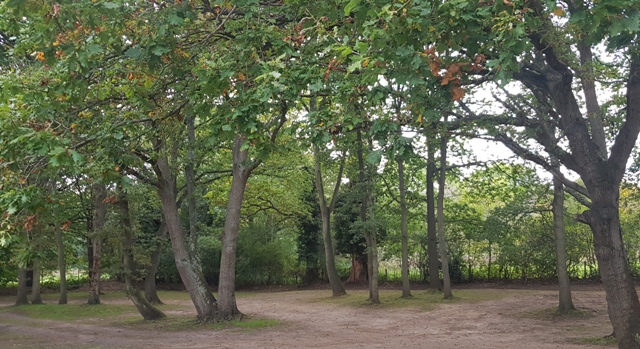 Energy News Digest to 18th October 2021
EIA expects Brent spot prices averaging $71.38 per barrel for rest of 2021.
---
Ford Dagenham was confirmed in March of this year as the source of the latest advanced technology diesel engines for the next generation Ford Transit Custom range which will be built by Ford Otosan – Ford's Turkish joint venture – in Kocaeli, Turkey, from early 2023. The next generation Volkswagen 1-tonne commercial vehicle also will be built in Kocaeli as part of the Ford-Volkswagen Alliance.
Ford also announced earlier this year that Ford Dagenham will supply the diesel engine for a new light commercial vehicle to be manufactured at Ford's Craiova facility in Romania from 2023.Just over 90 years ago, at 1:16pm on October 1, 1931, the first Ford vehicle rolled off the production line at what was then Ford's newest global production facility, Ford Dagenham. Read More
---
Neste recently conducted a life cycle assessment (LCA) study* on the environmental impacts of the usage of its 100% renewable feedstock, Neste RE™. It shows a greenhouse gas (GHG) emission reduction of more than 85% over the life cycle when Neste RE was used to replace conventional fossil feedstock in the chemical and polymers industry. The study thereby confirms the results from earlier studies on Neste's feedstock for the polymers industry. The study followed a "cradle-to-gate" approach, taking into account the renewable raw materials used, the refining process based on Neste's NEXBTL technology, all transportation steps along the value chain, as well as end-of-life emissions. Read More
---
Now, more than 840,000 gallons of Neste MY Renewable Diesel are supplied to Quality Custom Distribution (QCD) every year through Diesel Direct, one of Neste's trusted distributors, reducing up to 6,200 metric tons GHG emissions annually. This is equivalent to changing more than 1,348 passenger cars to zero-emission vehicles. By switching to Neste MY Renewable Diesel, QCD also helps end customers reduce GHG emissions in their supply chains. For companies like Starbucks, who has an absolute 50% GHG emissions reduction goal in the next decade, the climate benefits offered by renewable diesel to their third party logistics providers are extremely important. Read More
---
KBR (NYSE: KBR) has been awarded a $126.7 million recompete by the U.S. Department of Transportation (DOT) Volpe National Transportation Systems Center for Mission Information Technology Support (MITS) Services in Cambridge, Massachusetts to modernize technical, logistical, and safety-related transportation systems.Under the terms of the hybrid cost-plus, time-and-materials contract, KBR will deliver technical support to the Volpe Center, which provides solutions to meet 21st century challenges, such as modernization efforts in physical safety, cybersecurity, environmental impacts, and traffic management. Read More
---
Halliburton Company (NYSE: HAL) and VoltaGrid LLC today announced they entered into a multi-year contract with Aethon Energy to deploy an advanced, all-electric fracturing solution in the Haynesville Shale. The solution combines Halliburton's all-electric fracturing spread, featuring the Zeus™ 5,000 horsepower electric pumping unit, with VoltaGrid's power generation system to offer increased reliability and real-time emissions tracking. Read More
---
PCL Construction Services, Inc., announced that the company has begun construction on the 20-
megawatt (MW AC) Arlington Solar Farm, located in Early County in southwest Georgia. Silicon Ranch Corporation, one of the nation's largest independent solar power producers, selected PCL's Solar division as the Engineer-Procure-Construct (EPC) contractor for the project. Read More
---
Nigeria currently produces about 1.4 million barrels per day as it continues to struggle to meet the production quota allocated to it by OPEC. Data from OPEC's latest Monthly Oil Market Report (MOMR) indicated that the total number of rigs stood at 11 in September as it was in August. The figure was less than half of the country's total oil platforms in February 2020, which stood at 23. Read More
---
ADNOC Distribution has continued its expansion in the Northern Emirates with two further openings in Sharjah, the Al Talaaa and Al Madean stations, both located in the Industrial Area. The openings support the company's commitment to delivering on its promise to provide greater fuel retailer convenience to customers and neighborhoods. The fuel-only Al Talaa offers fast and efficient refueling for customers, while the Al Madean station provides the full fuel and retail offering with an onsite ADNOC Oasis store. Read More
---
Under the aegis of the Ministry of Petroleum and Natural Gas (MoPNG), ONGC is organizing study visits of 25 groups, comprising of around 100 students in each group, during September 2021 to January 2022, under 'Azadi Ka Amrit Mahotsav' (AKAM). Under this AKAM, ONGC is also collaborating with other oil PSUs, to launch various projects to boost the country's indigenous handicraft sector. Center public enterprises under the Ministry of Petroleum & Natural Gas will be launching 75 different handicraft projects across the country till 15 August 2022. Among which, ONGC has taken the lead and is supporting 15 projects. Read More
---
Vattenfall and European Energy have announced the transaction of eight wind and solar assets, totaling 85.8 MW. The sites are located in Denmark, Germany, the Netherlands and UK. European Energy will take over the day-to-day operations of the renewable assets from Vattenfall.
The deal amounts to 57.8 MW of operational assets as well as 28 MW of solar projects under development, expected to become operational during 2022. Read More
---
Commodity Prices
Units
Price $
Change
Crude Oil (WTI)
USD/bbl
$82.27
Up
Crude Oil (Brent)
USD/bbl
$84.18
Down
Bonny Light
USD/bbl
$84.34
Up
Natural Gas
USD/MMBtu
$5.00
Down
OPEC basket 15/10/21
USD/bbl
$83.54
Up
At press time 18th October 2021
The OPEC Reference Basket of Crudes (ORB) is made up of the following: Saharan Blend (Algeria), Girassol (Angola), Djeno (Congo), Zafiro (Equatorial Guinea), Rabi Light (Gabon), Iran Heavy (Iran), Basra Light (Iraq), Kuwait Export (Kuwait), Es Sider (Libya), Bonny Light (Nigeria), Arab Light (Saudi Arabia), Murban (UAE) and Merey (Venezuela).
---
Vattenfall and AstaReal are expanding their cooperation through a comprehensive energy contract to recover excess heat from AstaReal's algae cultivation. The idea is to be able to meet the heating requirements corresponding to 2,500 new apartments in Gustavsberg near Stockholm through the new partnership. Read More
---
IMF Team and Ukraine's Authorities Reach Staff-Level Agreement on the First Review of the Stand-By Arrangement Read More
---
Vestas has in the last year taken strategic steps to strengthen our foundation as well as commercially and organisationally align the company to meet the demands of the future energy market. Welcoming offshore back and optimising our global organisational blueprint, including establishing a new region for Latin America, play a key part in our strategic alignment and today we are pleased to announce that as the next step, Vestas will consolidate our two regions China (CHI) and Asia Pacific (ASP) into one, strong business region covering the Greater Asia region named Asia Pacific (APAC). The new united region will be led by Purvin Patel, current President of Vestas ASP, and be effective per 1. January 2022. Read More
---
The OPEC Secretariat, the Energy Charter Secretariat (ECS) and the OPEC Fund for International Development jointly hosted the third annual legal workshop via videoconference. The workshop constitutes an important part of OPEC's outreach programme, through which the Organization strives to dialogue and exchange knowledge and information with various industry stakeholders, including producers, consumers and investors, among others. It addressed a number of topics relevant to the energy industry, such as national laws and bills related to climate and the impact of legal decisions on climate policies. The Secretary General opened the workshop by highlighting its timeliness and relevance, adding, "This workshop is an outcome of the Organizations' unwavering commitment to work together to address the complex challenges of our age." In reference to the COP26 meeting, Barkindo underscored the importance of the conference and discussions held in its lead-up. Read More
---
The active rig count acts as a leading indicator of demand for products used in drilling, completing, producing and processing hydrocarbons.
Region
Period
No. of Rigs
Change
U.S.A
15th October 2021
543
+10
Canada
15th October 2021
168
+1
International
Sept. 2021
787
—
Baker Hughes Rig Count to 18th October 2021
---
Oil and Gas News Straight from the Source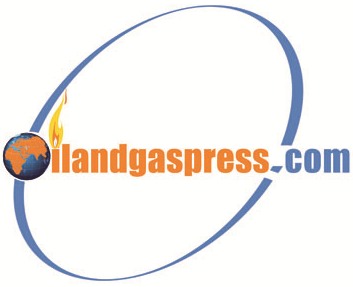 OilandGasPress Energy Newsbites and Analysis Roundup |Compiled by: OGP Staff, Segun Cole. Please send us your industry related news for publication
Announce new products, New Partnerships, New director appointment, New office, financial reports, New sales staff, new contracts, charity affiliations and general news and offers by your organisation! Submit your Releases or contact us now!