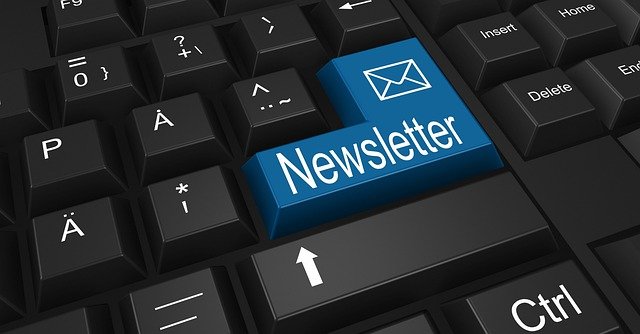 Energy News Digest to 19th October 2021
The price of gas futures for November delivery at the TTF hub in the Netherlands went down to $983.5 per 1,000 cubic meters by now, or 82 euro per MWh (on the basis of the current euro exchange rate against the dollar, prices at ICE are in euro per MWh). The total decline of the price compared to the previous trading day equals around 10%. The TTF hit a fresh all-time high on October 6 as the gas price surpassed $1,900 per 1,000 cubic meters- TASS
---
After Tesla, Porsche & Volkswagen Lead In Share Of Sales Being Electric In USA — 12.2% & 7.6% Read More
---
Renewable energy is no different, and each supply comes with its own set of trade-offs. However, the benefits of renewable energy over fossil fuels are evident. Here are five prominent reasons to use renewable energy in your daily life: 1. Renewable energy is abundant As the name implies, renewable energy is produced from naturally replenishing sources such as sunlight, air, rain, compost, and even geothermal (buried) energy. Read More
---
According to preliminary data, Gazprom produced 399.4 billion cubic meters of gas in the first 9.5 months of 2021, which is 16.6 per cent (or 56.7 billion cubic meters) more than in the same period of last year. Read More
---
Yokogawa Electric has invested in Web Synergies, a Singapore-based company that provides IT and integrated IT and operational technology (OT) solutions. Yokogawa and Web Synergies have been successfully collaborating on solutions and services for internal and external digital transformation (DX) engagements for more than ten years. This equity participation will enhance this collaboration and complement Yokogawa's DX engineering capabilities to support the development of integrated IT/OT portfolios and the shift to the cloud. Read More
---
Major Chinese energy companies are in advanced talks with U.S. exporters to secure long-term liquefied natural gas (LNG)supplies, as soaring gas prices and domestic power shortages heighten concerns about the country's fuel security, several sources said. Read More
---
UAE, Iraq sign agreement on mutual promotion and protection of investments. The agreement, which was signed this morning at the ministry's headquarters in Abu Dhabi, aims to encourage foreign investment through providing an optimal investment environment, enhance economic cooperation, and secure a comprehensive balance between rights and obligations between investors and the host country, thereby stimulating business initiatives for sustainable economic development. Read More
---
H.H. Sheikh Abdullah bin Zayed Al Nahyan, Minister of Foreign Affairs and International Cooperation, has thanked South Korea for its support to the UAE's offer to host the Conference of the Parties (COP 28) to the United Nations Framework Convention on Climate Change (UNFCCC) in Abu Dhabi in 2023. In a statement, Sheikh Abdullah said, "We greatly value the stance of our friends in South Korea and we firmly believe that coordination and collaboration is the best way to achieve progress. We are pleased to support the Republic of Korea's offer to host COP33. The keen interest in hosting this conference reflects how highly climate action sits on the international agenda." Read More
---
Qatargas started building four new liquefied natural gas mega-trains that will lift its production capacity to 110 million tons/year from 77 mt/year, the company said on Twitter on Sunday. Read More
---
The Americans are urging Moscow to boost gas supplies to Europe, while simultaneously opposing the Nord Stream 2 gas pipeline project, Russian Deputy Prime Minister Alexei Overchuk said in a live broadcast of the Solovyov Live YouTube channel on Tuesday. if you sell more gas to Europe, you will send a clear signal that you are not weaponizing gas. Read More
---
The transition to renewable energy sources is more relevant than ever for Russia, said Prime Minister Mikhail Mishustin on Monday, at the meeting of the Foreign Investment Advisory Council (FIAC).According to the Russian PM, the infrastructure for the Russian carbon market is also being formed. Read More
---
Commodity Prices
Units
Price $
Change
Crude Oil (WTI)
USD/bbl
$83.08
Up
Crude Oil (Brent)
USD/bbl
$84.87
Up
Bonny Light
USD/bbl
$83.98
Down
Natural Gas
USD/MMBtu
$4.91
Down
OPEC basket 15/10/21
USD/bbl
$83.54
—
At press time 19th October 2021
The OPEC Reference Basket of Crudes (ORB) is made up of the following: Saharan Blend (Algeria), Girassol (Angola), Djeno (Congo), Zafiro (Equatorial Guinea), Rabi Light (Gabon), Iran Heavy (Iran), Basra Light (Iraq), Kuwait Export (Kuwait), Es Sider (Libya), Bonny Light (Nigeria), Arab Light (Saudi Arabia), Murban (UAE) and Merey (Venezuela).
---
The Slovakia Pavilion at Expo 2020 Dubai has unveiled the country's first hydrogen car – a sleek, aerodynamic sports car that produces no harmful emissions. The MH2 hydrogen car was designed by Branislav Maukš, the Slovak designer Read More
---
Ev Dynamics delivered 70 Electric Minibuses to the Philippines. Ev Dynamics' Chongqing plant is at full steam to meet increasing overseas order volumes. Ev Dynamics will provide not less than 500 units of the 6.5-meter COMET electric minibus to the Philippines and Malaysia by March 2023 . The delivery is part of the long-term supply agreement signed in March 2021 between the Company and GET Worldwide Inc. Read More
---
National Grid Hinkley Connection project team has developed a new solar powered cabin that reduces emissions by 86 per cent. Helping to tackle climate change, the state-of-the-art security cabin has been installed in Shurton, West Somerset, where National Grid's contractor – Babcock are completing overhead line works. The cabin will help reduce the Hinkley Connection Project's environmental impact during construction. Using solar power and composite materials to retain the heat, the EcoSecure hut, developed and provided by Remote Surveillance, is entirely self-sufficient in terms of energy. It reduces CO2 emissions by 86 per cent a day when compared with security welfare vans. Read More
---
National Grid Electricity Transmission (NGET) is expanding the use of transformational power flow control technology – building on the successful installations of the world's first large scale use of the technology on its UK network earlier this year. NGET owns the cables and substations that form the electricity transmission system in England and Wales and is using innovative new technology to make the most of its network, avoiding the need to build new infrastructure and contributing to the UK's net zero ambitions. More renewables connecting to the network, the phasing out of fossil fuel generation and electrification of transport are changing the way power flows across the UK. This means that circuits become unequally loaded, causing overloads of some circuits that limits the capacity of the entire network. By using modular power flow control technology, NGET can remove bottlenecks and unlock unused capacity on the existing network. NGET has already installed 48 SmartValves across five circuits at three of its substations in the North of England, creating 1.5 GW of extra capacity; enough to power one million UK homes with renewable energy. Read More
---
Responding to the Government's announcement on the Heat & Buildings Strategy, Energy UK's chief executive Emma Pinchbeck said: "Converting our homes to low carbon heating is a major challenge on the road to Net Zero but one that will help to deliver more comfortable houses heated with affordable clean energy, as well as providing better air quality, reduced emissions, jobs and investment. "Having a strategy and target in place, with financial support for customers, means our industry can get on with the job of rolling out low carbon heat options like heat pumps and heat networks at scale, driving down costs and increasing the choices on offer for customers. "The current situation underlines the need to get on with making sure that customers are no longer left exposed from our dependence on gas." Read More
---
Vauxhall is the UK's best-selling electric Light Commercial Vehicle (e-LCV) manufacturer, according to the latest sales and registrations figures published by the Society of Motor Manufacturers and Traders (SMMT). Vauxhall has sold 1,828 e-LCVs year-to-date. It is now one of the few manufacturers able to offer fleets and business customers an electric van across its entire LCV line-up, with the All -New Combo-e compact van completing the brand's offering after going on sale in August. Sales success so far this year has been underpinned by the multiple award winning all-electric Vivaro-e, the best-selling model year-to-date in the e-LCV sector. Read More
---
---
The active rig count acts as a leading indicator of demand for products used in drilling, completing, producing and processing hydrocarbons.
Region
Period
No. of Rigs
Change
U.S.A
15th October 2021
543
+10
Canada
15th October 2021
168
+1
International
Sept. 2021
787
—
Baker Hughes Rig Count to 19th October 2021
---
Oil and Gas News Straight from the Source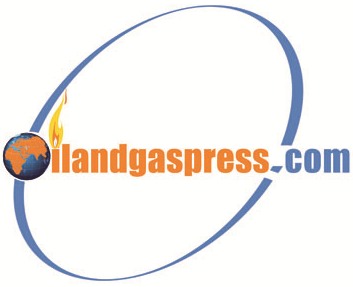 OilandGasPress Energy Newsbites and Analysis Roundup |Compiled by: OGP Staff, Segun Cole. Please send us your industry related news for publication
Announce new products, New Partnerships, New director appointment, New office, financial reports, New sales staff, new contracts, charity affiliations and general news and offers by your organisation! Submit your Releases or contact us now!

Submit a Press Release