Energy News Digest to 19th September 2021
OPEC and its allies will try to keep oil prices at $70 per barrel in the first quarter of 2022, Iraq's oil minister reportedly said
---
LIQVIS and VTG test rail-based LNG transport in cooperation The ability to move larger volumes in a single batch by rail reduces transport emissions while taking heavy traffic off the roads. Carrying hazardous substances by rail is also generally regarded as very safe.
---
Fire-damaged power link UK's National Grid has warned it will be more than six months before part of a power link between the UK and France, which was shut off because of a fire, is restored. The blaze at a key cross-Channel interconnector in Kent adds to the pressure on wholesale power prices already pushed higher by a lack of output from wind turbines and a Europe-wide gas shortfall.
---
CATL and BASF have signed a framework agreement Through the partnership with BASF, CATL targets to improve its European service capabilities by developing a localized battery recycling network and a secure raw material supply chain in the region.
The partnership supports both companies' commitment to global carbon neutrality and CATL's localization strategy in Europe
---
CATL Signs Cooperation Agreements in Yichun CATL signed a cooperation agreement with the Yichun municipal government to jointly build a new lithium-ion battery production base.
---
AMETEK Fine Tubes, awarded the ISO 45001:2018 Health and Safety Certification. Fine Tubes built upon its established safety management system, leading to an increased awareness of risk assessments and improved employee engagement in health and safety topics. This recognition underlines Fine Tubes' reputation as a safe place to work. It also strengthens its operational control systems and allows compliance with legal and regulatory requirements.
---
Commodity Prices
Units
Price $
Change
Crude Oil (WTI)
USD/bbl
$71.97
Down
Crude Oil (Brent)
USD/bbl
$75.34
Down
Bonny Light
USD/bbl
$73.50
Down
Natural Gas
USD/MMBtu
$5.105
Down
OPEC basket 17/09/21
USD/bbl
$74.17
Up
At press time 19 September 2021
---

The active rig count acts as a leading indicator of demand for products used in drilling, completing, producing and processing hydrocarbons.
Region
Period
No. of Rigs
Change
U.S.A
17th Sept. 2021
512
+9
Canada
17th Sept. 2021
154
+11
International
Aug. 2021
777
+26
Baker Hughes Rig Count to 18th September 2021
---
UK Gas price crisis UK Secretary of State for Business, Energy and Industrial Strategy, Kwasi Kwarteng is meeting executives from National Grid, Centrica, EDF and regulator Ofgem to discuss the issue and said he was confident there was enough capacity to more than meet demand.
Mr Kwarteng said: "Energy security is an absolute priority.
---
Oil and Gas News Straight from the Source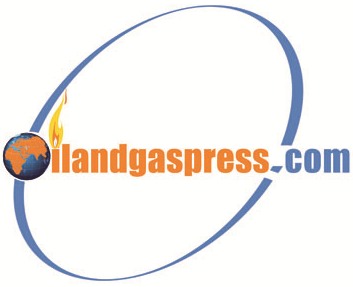 Compiled by: OGP Staff, Segun Cole , Please send us your industry related news for publication
Announce new products, New Partnerships, New director appointment, New office, financial reports, New sales staff, new contracts, charity affiliations and general news and offers by your organisation! Submit your Releases or contact us now!
Submit a Press Release
Oilandgaspress.com | Energy, Climate, Renewable, Wind, Biomass, Sustainability, Oil Price, LPG, Solar,
we provide you with the latest news summary with links straight to the source!!
News on Saving Energy, Protecting the Environment
News articles reported on OilAndGasPress are a reflection of what is published in the media. OilAndGasPress is not in a position to verify the accuracy of daily news articles. The materials provided are for informational and educational purposes only and are not intended to provide tax, legal, or investment advice.