Energy News Digest to 20th September 2021
West Texas Intermediate crude futures for October delivery fell 64 cents to settle at $71.97 a barrel. in New York Brent for November settlement dropped 33 cents to end the session at $75.34 a barrel. IEA's Executive Director Fatih Birol said gas prices could remain high for weeks to come on strong demand. U.S. rig count Up
---
Effective long-term carbon capture and storage LYTT and SINTEF, are collaborating to demonstrate the effectiveness of novel technology to monitor CO2 transport and migration in storage reservoirs.
International Energy Agency Director on Time's 100 most influential people in 2021 Fatih Birol was named as one of the 100 most influential people by Time in its closely watched annual list, highlighting the growing impact of the IEA's work on energy and climate issues. In an article for the Time 100 list, US Special Presidential Envoy for Climate John Kerry wrote: "In a world where facts are assaulted, Fatih Birol combines the best of high-tech data, optimistic know-how and old-school rhetorical finesse. A trusted counselor to world leaders, he's an objective authority on what it will take to slash carbon emissions and save our planet."
---
IEA Director meets Chile and Colombia presidents to discuss net zero plans Dr Birol recently held separate meetings with the presidents of Chile and Colombia, two South American countries that have set ambitious targets for transforming their energy systems and are working through the process to become members of the IEA.
---
UAE to promote environmentally conscious tourism by 2025. Ras Al Khaimah Tourism Development Authority (RAKTDA) has announced a sustainable tourism destination strategy that will help the emirate to become a regional leader in environmentally conscious tourism by 2025.
The strategy aims to secure long-term sustainability that will drive overall tourism growth objectives and contribute directly to national and international climate change and environmental policy commitments.
---
SABIC introduce NORYL GTX™ 9500 resin a new addition to a range of unfilled NORYL GTX™ resin grades, which delivers excellent dimensional stability under hot and humid conditions, addressing the challenge for highly demanding automotive applications.
SABIC's NORYL GTX 9500 resin retains a better balance of mechanical properties when exposed to heat and humidity typical of automotive under-hood environments, than polyamide (PA) resins (PA66 and PA6), as well as comparable high flow and high-temperature performance.
---
Sabic , ExxonMobil joint venture in the US Sabic has reportedly started commissioning activities and is preparing to start its joint venture project with ExxonMobil in the US Gulf Coast. The project includes the establishment of an ethylene production unit with annual capacity of about 1.8 million tonnes, which will feed two polyethylene units and a monoethylene glycol unit.
---
Next-generation travel technology Etihad Airways, the national airline of the UAE, is set to embark on a major digital transformation following the signing of a landmark multi-year deal with Amadeus. Etihad Airways will implement the full Amadeus Altéa PSS suite, including web booking, revenue management capabilities and merchandising, data management and passenger servicing solutions.
---
Nigeria's Rig Count Up Nigeria's rig count, which had been on the decline, soared to 11 in August, signalling readiness by the Nigerian National Petroleum Corporation (NNPC) and its partners to pump more oil. Nigeria had been unable to meet the quota allocated to it by the Organisation of Petroleum Exporting Countries (OPEC), due to weakening infrastructure and difficulty in restarting oil facilities that were shut down because of the cuts in production assigned to the country.
---
Eni S.p.A., interim dividend, As announced to the market when the Company published its second quarter results 20211, on September 22, 2021 (October 7, 2021 for ADRs) will be distributed the 50% of the dividend 2021 as an interim dividend, through the use of available reserves of Eni S.p.A., for an amount determined at 0.43 euro per share (or 0.86 euro per ADR, being each ADR listed on the New York Stock Exchange representative of 2 Eni shares) gross of taxes to be paid2, if any, for each share outstanding on the ex-dividend date.
---
Commodity Prices
Units
Price $
Change
Crude Oil (WTI)
USD/bbl
$70.38
Down
Crude Oil (Brent)
USD/bbl
$75.84
Up
Bonny Light
USD/bbl
$73.50
—
Natural Gas
USD/MMBtu
$5.02
Down
OPEC basket 17/09/21
USD/bbl
$74.14
Down
At press time 20 September 2021
---
EMRA, NIOF Sign Cooperation Protocol Egyptian Mineral Resources Authority (EMRA) signed a cooperation protocol with the National Institute for Oceanography & Fisheries (NIOF), the ministry of petroleum.
---

The active rig count acts as a leading indicator of demand for products used in drilling, completing, producing and processing hydrocarbons.
Region
Period
No. of Rigs
Change
U.S.A
17th Sept. 2021
512
+9
Canada
17th Sept. 2021
154
+11
International
Aug. 2021
777
+26
Baker Hughes Rig Count to 20th September 2021
---
Micro electric vehicles being tested by Royal Mail to cut emissions. The vehicles, which can accommodate more than an average daily round's worth of letters and small parcels, are charged using a standard three-pin plug. 'From drones to electric vehicles, fuel-efficient tyres to bio-CNG trucks, we'll keep on innovating to reduce our environmental impact even further. 'Royal Mail chief executive Simon Thompson said
---
EU lawmakers urge probe over soaring prices More than 40 members of the European Parliament asked the EU executive branch to investigate Gazprom, Brussels officials confirmed on Friday.
The appeal comes as energy prices strain household budgets across the European continent. The price of natural gas rose from around $300 (€256) per 1,000 cubic meters in early 2021 to more than $800 for the same amount this week.
---
World Bank Group to Discontinue Doing Business Report  After data irregularities on Doing Business 2018 and 2020 were reported internally in June 2020, World Bank management paused the next Doing Business report and initiated a series of reviews and audits of the report and its methodology.
---
Iraq's North Oil Company (NOC) has signed a Heads of Agreement (Memorandum of Understanding) with two energy companies to build a 70,000-barrels-per-day oil refinery in Qayara (Qayyarah).
---
Hydrogen Could Be A Game-Changer For Midstream Oil & Gas Today, hydrogen initiatives are in very early stages and are mostly focused on blending hydrogen into existing natural gas pipelines, which has been set forth, explored, and/or discussed by Enbridge (ENB), TC Energy (TRP), Kinder Morgan (KMI), and The Williams Company (WMB). Additionally, TRP and Enterprise Product Partners (EPD) have also discussed—and are evaluating—leveraging existing nuclear and petrochemical plants for hydrogen production."
---
CME Group Launches Sustainable Derivatives Clearing Service Sustainable derivatives encompass both the trading of products such as carbon offsets, battery metals and bioenergy as well as interest rate and foreign exchange futures hedging activity that is carried out to support a sustainable business.
---
China shows "stunning" potential for gas demand growth Gas consumption in China is growing faster than in any other country of the Asia-Pacific region, Gazprom CEO Alexey Miller said on Friday.He added that by 2035, China's natural gas imports are seen at 300 billion cubic meters per year.
---
Boeing to Build Navy Aircraft Boeing Co. will invest $200 million to begin manufacturing the U.S. Navy's latest unmanned aircraft at MidAmerica St. Louis Airport in a project that could add at least 150 jobs on the company's southwest Illinois campus, officials said Friday.
---
LUKOIL policy on energy efficiency LUKOIL adopted a revised technical policy on energy efficiency and reduction of greenhouse gas emissions. In compliance with the requirements of climate legislation, the policy will be applied at the Company's enterprises in Russia.?
---
Mercedes-Benz newest electric vehicle models
The EQS; S-Class levels of luxury with an electric architecture all its own. Arriving this year.
The EQB: An all-terrain, all-electric SUV with optional seating for seven. Scheduled to arrive in 2022.
The EQE: A mid-size sedan with E-Class lineage and electric power. Scheduled to arrive in 2022.
The EQG: A variant of the G-Wagen
---
Oil and Gas News Straight from the Source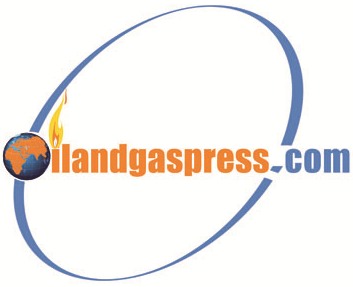 Compiled by: OGP Staff, Segun Cole , Please send us your industry related news for publication
Announce new products, New Partnerships, New director appointment, New office, financial reports, New sales staff, new contracts, charity affiliations and general news and offers by your organisation! Submit your Releases or contact us now!
Submit a Press Release
Oilandgaspress.com | Energy, Climate, Renewable, Wind, Biomass, Sustainability, Oil Price, LPG, Solar,
we provide you with the latest news summary with links straight to the source!!
News on Saving Energy, Protecting the Environment
News articles reported on OilAndGasPress are a reflection of what is published in the media. OilAndGasPress is not in a position to verify the accuracy of daily news articles. The materials provided are for informational and educational purposes only and are not intended to provide tax, legal, or investment advice.
OilAndGasPress welcomes all viewpoints. Should you wish to provide a different perspective on the above articles.
Information posted is accurate at the time of posting, but may be superseded by subsequent press releases