Energy News Digest to 21st September 2021
U.S. Federal Reserve meeting this week could signal the central bank is moving toward scaling back asset purchases, possibly weakening global crude oil benchmarks. Stronger U.S. dollar affecting markets.
---
Neste's Shareholders' Nomination Board appointed Kimmo Viertola, Head of Department at the Corporate Governance Department of the Prime Minister's Office, Reima Rytsölä, Executive Vice President, Investment, Varma Mutual Pension Insurance Company, Outi Antila, President and CEO of Kesto, have been elected Chairman of Neste's Board of Directors.
---
Neste Corporation receive a notification under Chapter 9, Section 10 of the Finnish Securities Market Act (FSMA). According to the notification by BlackRock, Inc., the aggregate holdings of the entities referred to therein in Neste Corporation have on 17 September 2021 exceeded 5% of the total number of shares and voting rights of Neste Corporation.
According to the notification received by Neste Corporation, the aggregate holdings of BlackRock in Neste Corporation on 17 September 2021 amounted to a total of 38,810,097 shares, corresponding to approximately 5.04% of the total number of shares and voting rights of Neste Corporation. The share stock of Neste Corporation consists of 769,211,058 shares, each entitling one vote.
---
Energy firms beg for UK taxpayer Cash Wholesale prices for gas have surged 250 per cent since January, with a 70 per cent rise since August alone, piling pressure on smaller firms, some of whom had reportedly not bought enough supplies in advance or adequately hedged.
---
IMF Executive Board Concludes 2021 Article IV Consultation with Brunei Darussalam Real GDP growth is projected at around 2 percent over the medium term and, reflecting important diversification efforts, the share of non-O&G is projected to rise further to around 52 percent of GDP by 2026. Employment is expected to increase as the recovery strengthens. Headline inflation is projected to remain relatively high, averaging 2.5 percent in 2021. Over the medium term, price pressure is expected to subside. The fiscal position is also expected to recover over the medium term. The current account surplus is expected to increase in the medium term, reflecting stronger exports of O&G and downstream products.
---
Explore the Solar Futures Study Data, Solar energy's role in transitioning to a carbon-free electric grid. Produced by the U.S. Department of Energy Solar Energy Technologies Office (SETO) and the National Renewable Energy Laboratory (NREL) and released on September 8, 2021, the study finds that with aggressive cost reductions, supportive policies, and large-scale electrification, solar could account for as much as 40% of the nation's electricity supply by 2035 and 45% by 2050.
---
Archer Listing on the NYSE a leading developer of eVTOL aircraft, today celebrated the completion of its business combination with Atlas Crest Investment Corp. and listing on the NYSE with the ceremonial ringing of the New York Stock Exchange (NYSE) opening bell. The closing of the business combination generated $857.6 million of gross proceeds, which will help fund Archer's vision of bringing an electric vertical takeoff and landing vehicle (eVTOL) to market and launching an urban air mobility (UAM) network
---
UN Climate Conference Snubs Big Oil The COP26 conference, hosted by the UK in Glasgow, Scotland, will run between October 31 and November 12. But it will not have any oil firm—not even BP and Shell which are listed in London and have major operations in the UK and the North Sea—as a "principle partner."
---
Oil Demand Set To Grow Even After 2050, Energy Expert Says Even after 2050, global oil demand is set to continue to rise because renewables cannot entirely replace fossil fuels, energy markets expert Anas Alhajji said during a recent energy conference hosted by Nigeria.
---
On 15 September, 2021 CF Industries Holdings, Inc. , a leading global manufacturer of hydrogen and nitrogen products, announced that it is halting operations at both its Billingham and Ince, UK, manufacturing complexes due to high natural gas prices. The Company does not have an estimate for when production will resume at the facilities. A 70 percent rise in wholesale gas prices prompted CF Industries to stop production at its two fertiliser plants in Teeside (left) and Merseyside, which produce 60 per cent of the UK's CO2. The gas is used to stun animals for slaughter, package meat and also in refrigeration systems. It is also used in fizzy drinks, beer, cheese, fruit and vegetables and crumpets, among other items.
---
Commodity Prices
Units
Price $
Change
Crude Oil (WTI)
USD/bbl
$71.11
Up
Crude Oil (Brent)
USD/bbl
$74.67
Down
Bonny Light
USD/bbl
$73.02
Down
Natural Gas
USD/MMBtu
$4.95
Down
OPEC basket 20/09/21
USD/bbl
$73.47
Down
At press time 21 September 2021
---
Scientists shine hope on how to achieve a thriving net zero future New international COP26 project showcases desirable and achievable visions for a net zero future across six diverse regions of the world.
---
The active rig count acts as a leading indicator of demand for products used in drilling, completing, producing and processing hydrocarbons.
Region
Period
No. of Rigs
Change
U.S.A
17th Sept. 2021
512
+9
Canada
17th Sept. 2021
154
+11
International
Aug. 2021
777
+26


Baker Hughes Rig Count to 21st September 2021
---
Subsea 7 awarded contract offshore Norway Subsea 7 S.A. today announced the award of a sizeable contract by OneSubsea®, the subsea technologies, production and processing systems division of Schlumberger, for a project at the Ormen Lange field operated by Shell in the Norwegian Sea.
---
U.N. chief said in an interview with The Associated Press; Washington and Beijing should be cooperating on the climate crisis and negotiating on trade and technology, but "unfortunately, today we only have confrontation" including over human rights and geostrategic problems mainly in the South China Sea.
World leaders will be back at the United Nations for the first time in two years Today.
---
African Energy Week in Cape Town  Mozambique has been identified as one of the most promising energy sectors globally, with lucrative natural gas reserves positioning the east-African country as a globally competitive investment destination. With Africa's premier energy event taking place on the 9th-12th of November 2021, Mozambique is committed to promoting its resources, securing further investment, and accelerating regional economic growth, and will join the east-African producers in Cape Town at African Energy Week (AEW) 2021.
---
US State of Delaware, signs three environmentally-focused bills Signed at the site of a 2-megawatt solar array near the confluence of the Brandywine Creek and Christina River owned by Soltage LLC, Senate Bill 2 is designed to accelerate the adoption of community-based photovoltaic systems in Delaware.
---
Ørsted completes Muscle Shoals solar project in Alabama The 670,000 solar panel project will increase Ørsted's operational solar PV capacity to 647 MW and diversify the company's footprint through a new partnership with the Tennessee Valley Authority.
---
Vestas partners with Vitol Wind on project in the USA Vestas has received a 240 MW order to repower the Big Sky Wind project in Illinois, U.S., owned by Vitol Wind, marking the first cooperation between Vestas and Vitol Wind. The order consists of 104 V120-2.2 MW turbines and five V110-2.0 MW turbines in 2.2 MW operating mode, which will replace the project's current technology of 109 Suzlon S88-2.1 MW turbines.
---
Vestas to cease production at three European factories Specifically, these changes entail that Vestas intends to cease production at its factories in Lauchhammer, Germany; Viveiro, Spain and Esbjerg, Denmark.Vestas' factory in Lauchhammer, Germany has since it scaled down activities two years ago maintained manufacturing of a limited number of blades for the V117 and V136 turbines and currently employs approximately 460 people.
---
Valaris Announces Jackup Contract Awards announced today that it has been awarded a contract with TAQA offshore the Netherlands for VALARIS JU-123, a heavy-duty harsh environment jackup. The contract is expected to commence in the fourth quarter of 2021 with an estimated minimum duration of 60 days. The contract is for the preparation of a wellbore for the Porthos CO2 transport and storage project. In conjunction with this contract, VALARIS JU-123 will be upgraded with a selective catalytic reduction (SCR) system. When in operation, the SCR system will eliminate almost all NOx and SOx emissions from the rig. The rig has also been awarded a one-well contract with Cairn Energy in the UK North Sea. The contract is expected to commence in the second quarter of 2022 with an estimated duration of 72 days.
Valaris has also been awarded a one-well contract with Carnarvon Petroleum offshore Timor-Leste for VALARIS JU-107, a heavy-duty modern jackup. The contract is expected to commence in the fourth quarter of 2021 with an estimated duration of 30 days.
---
L&T Hydrocarbon Engineering Wins 2 Construction Services Contracts The first order is for GAIL India's Mumbai – Nagpur Pipeline under which the company will be responsible for laying steel gas pipeline (24" x 224 KM). Second order comes from Air Products Middle East Industrial Gases LLC for its Industrial Gas Hub (IGH) Network project at Jubail, KSA.
---
U.S. Climate Plan Oil and gas lobbyists have descended upon Washington to oppose taxation and climate provisions in early drafts of the $3.5 trillion bill. In hopes of directly influencing Manchin, they have been calling him, writing to him and meeting with him.
---
DNV update for new ammonia fuelled gas carrier design Navigator Gas has been awarded a new Approval in Principle (AiP) for an ammonia fuelled gas carrier design from classification society DNV. An industrywide consortium, including MAN Energy solutions, Babcock International, and the Norwegian Maritime Authority (NMA), has collaborated with Navigator Gas to achieve the Approval in Principle (AiP) from DNV.
---
Oil and Gas News Straight from the Source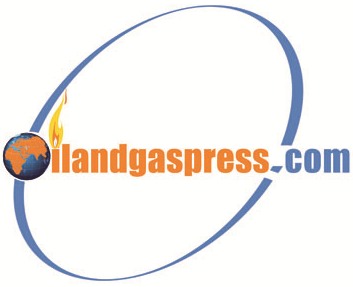 Compiled by: OGP Staff, Segun Cole , Please send us your industry related news for publication
Announce new products, New Partnerships, New director appointment, New office, financial reports, New sales staff, new contracts, charity affiliations and general news and offers by your organisation! Submit your Releases or contact us now!
Submit a Press Release
Oilandgaspress.com | Energy, Climate, Renewable, Wind, Biomass, Sustainability, Oil Price, LPG, Solar,
we provide you with the latest news summary with links straight to the source!!
News on Saving Energy, Protecting the Environment
News articles reported on OilAndGasPress are a reflection of what is published in the media. OilAndGasPress is not in a position to verify the accuracy of daily news articles. The materials provided are for informational and educational purposes only and are not intended to provide tax, legal, or investment advice.
OilAndGasPress welcomes all viewpoints. Should you wish to provide a different perspective on the above articles.
Information posted is accurate at the time of posting, but may be superseded by subsequent press releases