Energy News Digest to 22nd October 2021
U.S. Energy Information Administration data on Wednesday showed crude stocks at Cushing fell to 31.2 million barrels
---
Technical work on filling the second string of the Nord Stream 2 gas pipeline with gas will be completed in mid or late December this year, Russian President Vladimir Putin said on Thursday, speaking at a meeting of the Valdai International Club. He added that Russia is ready to start gas supplies the following day after receiving the appropriate permission from the German regulator./TASS/. Read More
---
ENOC – the official integrated energy partner of Expo 2020 Dubai – has reiterated its commitment to advancing Dubai's Clean Energy Strategy 2050, which is evident in the actions taken to protect future generations. "Our recent partnership to enhance energy savings across our operations and the savings we recorded from innovative energy efficiency measures implemented across the Group over the last 8 years are a testament to this. These efforts have resulted in reducing our energy consumption by more than 27% since 2013 which is equivalent to 308,000 tons of CO2 reduction," said Saif Humaid Al Falasi, Group CEO, ENOC, in a statement on World Energy Day. "We will continue to put sustainability at the heart of our operations and reimagine the future of energy," he added.WAM/ Read More
---
Airbus has signed a Memorandum of Understanding (MoU) with Esharah Etisalat Security Solutions during GITEX Global 2021, by which the two parties will collaborate to deploy the Tactilon Agnet communication and collaboration platform across Dubai to support the government's operations and the Emirate's public safety and security efforts. In the frame of the MoU, Tactilon Agnet licences will be used by relevant organisations which will give them access to integrated features, including voice services, instant messaging, video communication, location mapping, and emergency calls.WAM/ Read More
---
Airbus to support Finnair's entire single aisle fleet. Airbus will guarantee spare parts availability, generating value through increased fleet availability and operating maintenance costs savings. Read More
---
Biomass, the European Space Agency's (ESA) forest measuring satellite has passed a key milestone with the successful deployment of the Large Deployable Reflector (LDR) which will receive P-band data reflected back from the world's forests.
The test, which took place at L3Harris Technologies in Florida who manufactured the 12m wide reflector, was witnessed by representatives from Airbus, ESA and JPL (NASA). Read More
---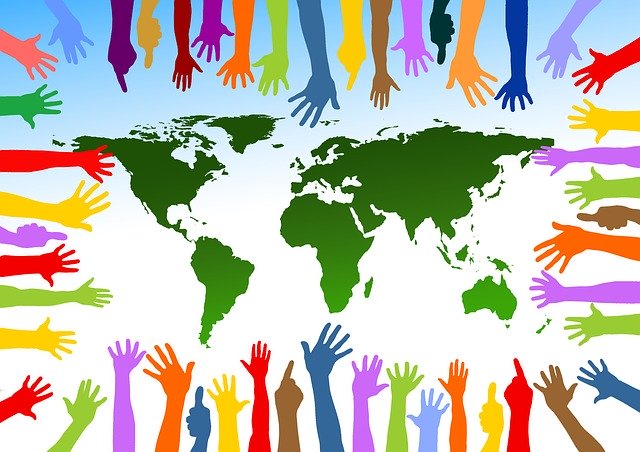 ---
The United Nations High-Level Champions for Climate Action, Gonzalo Muñoz and Nigel Topping, and the global partners of the UN Marrakech Partnership are today publishing the result of months-long collaboration to strengthen and ground discourse on the role of hydrogen in decarbonization efforts. The 'Guiding Principles for Climate-Aligned Hydrogen Deployment' will assist stakeholders in managing complex issues of path dependency, emissions accounting, and health and socioeconomic equity. These principles can help to streamline the emerging production and use of low- to zero-carbon hydrogen while raising the standards of conduct by which firms, governments, and communities pursue it. Read More
---
As part of the UK's upcoming Carrier Strike Group tour, Rolls-Royce is all set to showcase to Indian Navy customers its capabilities to design, build and deliver customised power and propulsion solutions for India's naval modernisation requirements. The company also expressed its keenness to explore opportunities for partnering the Navy with end-to-end solutions for electrification of India's future warships. Read More
---
In the U.S., Ørsted is the leading offshore wind energy company, currently developing offshore wind farms totaling more than 4,000 MW and powering millions of homes in Rhode Island, Connecticut, New York, New Jersey, and Maryland. Read More
---
The National Community Solar Partnership (NCSP) has a new goal: to enable community solar systems to power the equivalent of 5 million households and create $1 billion in savings by 2025. To advance progress toward the goal, DOE is offering free, personalized technical assistance to NCSP members on a rolling basis. Check out NCSP's new website to find out how you can participate. Read More
---
Tighter US gasoline supplies, higher cost of renewable fuel credits and rising butane costs for winter spec gasoline blending has pushed up US gasoline prices in recent weeks, narrowing the US Gulf Coast (USGC) export arbitrage, whilst creating a strong pull of gasoline and blend components into the US Atlantic Coast (USAC). USGC gasoline exports fell for the third consecutive month to 580kbd in September, with the largest month-on-month (mom) declines to Brazil and Mexico. Imports into USAC, in contrast, saw a near 10% mom uptick drawing over 150kbd of additional gasoline cargoes from the UK Continent. Read More
---
Commodity Prices
Units
Price $
Change
Crude Oil (WTI)
USD/bbl
$83.24
Up
Crude Oil (Brent)
USD/bbl
$85.34
Up
Bonny Light
USD/bbl
$83.04
Down
Natural Gas
USD/MMBtu
$5.29
Up
OPEC basket 21/10/21
USD/bbl
$83.36
Up
At press time 22nd October 2021
---
Since the new standard of unleaded petrol was launched in the UK in September, drivers have been noting issues with their cars. E10 was introduced to replace E5 and move the country towards the Government's climate goals. Read More
---
The average price of a litre of petrol sold at UK forecourts has reached 140.22p, the highest level since September 20121 and now just 2p off the record high that occurred in April of the same year, RAC Fuel Watch data shows. Prices have now gone up by nearly 26p a litre in just 12 months, from 114.50p on this day last year – a jump of 22%. The major factor has been the rising cost of a barrel of oil which in the same period has doubled from $41 to $83. However, the oil price is only one part of what drivers pay at the pumps as 57.95p is fuel duty, and then VAT is charged on top of that and the cost of delivery and retailers' margin. As a result of the rising cost of oil drivers are now paying 4p more in VAT on a litre on petrol than they were a year ago – from 19p in October 2020 to 23p a litre today. Read More
---
Sustainability-linked finance, where rates are linked to a client's sustainability performance, was created by ING back in 2017. Since then, its popularity has grown immensely, with many banks offering similar products. Read More
---
California has made moves to ban new oil and gas wells being drilled near homes, schools and healthcare facilities. Governor Gavin Newsom has proposed a buffer zone of 3,200ft for new wells and emissions monitoring of existing wells, which could be put in place by 2023.Other oil producing states like Colorado, Pennsylvania and Texas have imposed some form of setback between properties and oil operations. Read More
---
PetroNor E&P update on the status of its proposed re-domiciliation from Australia to Norway via a Scheme of Arrangement ("Scheme"), under which PetroNor E&P ASA, a wholly-owned subsidiary of PetroNor incorporated in Norway ("PetroNor Norway") will acquire all of the shares in PetroNor. If the Scheme is implemented PetroNor shareholders will receive one share in PetroNor Norway for every PetroNor share held on the Scheme record date. PetroNor Norway will apply to have the PetroNor Norway Shares listed on Oslo Børs. PetroNor Norway shareholders will be able to trade their PetroNor Norway Shares on Oslo Børs after the implementation of the Scheme. Read More
---
The UK Government says it will require manufacturers to sell increasing numbers of battery electric vehicles and mandate that 10% of aviation fuel be low or zero emissions. The ZEV Mandate also provides clarity on how many new electric vehicles must be sold in the future, allowing better planning for the transition such as the installation of charge points and training of mechanics to service and repair electric vehicles. Read More
---
Oil and Gas News Straight from the Source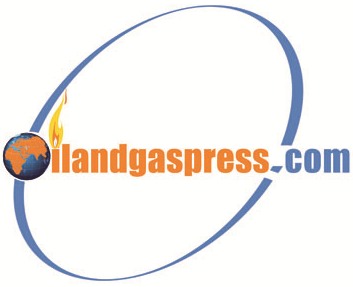 OilandGasPress Energy Newsbites and Analysis Roundup |Compiled by: OGP Staff, Segun Cole. Please send us your industry related news for publication
Announce new products, New Partnerships, New director appointment, New office, financial reports, New sales staff, new contracts, charity affiliations and general news and offers by your organisation! Submit your Releases or contact us now!

Submit a Press Release
News articles reported on OilAndGasPress are a reflection of what is published in the media. OilAndGasPress is not in a position to verify the accuracy of daily news articles. The materials provided are for informational and educational purposes only and are not intended to provide tax, legal, or investment advice.