Energy News Digest to 21st October 2021
West Texas Intermediate for November delivery, rose 91 cents to $83.87 a barrel in New York.
Brent for December settlement rose 74 cents to $85.82 a barrel.
---
Dana Incorporated (NYSE: DAN) announced today that its board of directors has declared a dividend on its common stock. The board declared a quarterly dividend of $0.10 per share, payable Nov. 26, 2021, to holders of Dana common stock as of Nov. 5. Read More
---
Hitachi Energy today announced the introduction of EconiQ transformers reinforcing its Purpose: 'Advancing a sustainable energy future for all'.
Eco-efficient by design and based on scientific methodologies for transparency, the EconiQ transformers are further evidence of the global technology and market leader's commitment towards carbon-neutrality – a target set out in the business' Sustainability 2030 strategic plan. In its recent "go live" press release, Hitachi Energy announced that it is championing the urgency of the energy transition by pioneering technologies to help accelerate a carbon-neutral future. Read More
---
Specialists have detected a welding defect on a pipe at Unit 2 of the Rostov nuclear power plant (NPP), the Rosenergoatom concern reported via its Telegram channel on Thursday. "On October 21, 2021, at 00:54 am Moscow time, personnel of the Rostov NPP's Unit 2 detected steam emanating due to a welding defect on a pipe 18 mm in diameter, related to the steam level and humidity control system in the steam generating unit," the report said. The system is part of the second 'clear' circuit with clear, non-radioactive water circulating, according to the concern. Read More
---
China has agreed to three liquefied natural gas (LNG) deals with US exporter Venture Global LNG as it looks to secure long-term supplies amid soaring gas prices and domestic power shortages. Read More
---
Schlumberger announced a significant contract award by Turkish Petroleum (TP) for the engineering, procurement, construction and installation (EPCI) of end-to-end production solutions for the Sakarya gas field, Turkey's largest gas reserve. The contract is awarded to Schlumberger and Subsea 7, as part of a consortium.
The integrated project scope will cover subsurface solutions to onshore production, including well completions, subsea production systems (SPS), subsea umbilicals, risers, flowlines (SURF), and an early production facility (EPF). Read More
---
The 2021 World Oil Awards, held on October 14, recognized the upstream oil and gas industry's leading technological innovations. Six Schlumberger technologies in a wide range of categories were acknowledged with the prestigious recognition. Read More
---
Stratagraph, a leader in geological services to the oil and gas industry , announces a new strategic partnership with cutting-edge clean energy technology company, Petrolern LLC. The partnership has a broad scope of impact, including research and consulting projects, training, software development and field operational service. It effectively integrates state-of-the-art capabilities in geomechanics, geology, and machine learning. Read More
---
Rosneft has launched a large-scale petrochemical production development program in India with investments about $750 mln at the currently implemented stage, Chief Executive Officer of the Russian oil producer Igor Sechin said at the online meeting of Indian Prime Minister Narendra Modi with chief executives of global oil and gas majors. Read More
---
Nigeria's Delta attempts cleanup after decades of oil spills, gas flaring Read More
---
Cenovus Energy and Headwater Exploration Inc. have closed the previously announced bought deal secondary offering of common shares of Headwater. The Offering was completed on a bought deal basis, pursuant to an underwriting agreement dated effective September 27, 2021 among the Company, Cenovus, Cenovus Marten Hills Partnership, a wholly-owned subsidiary of Cenovus (the "Selling Shareholder"), and a syndicate of underwriters led by Peters & Co. Limited and BMO Nesbitt Burns Inc. and including CIBC World Markets Inc., RBC Dominion Securities Inc., Scotia Capital Inc., and TD Securities Inc. (collectively, the "Underwriters"). Read More
---
---
Commodity Prices
Units
Price $
Change
Crude Oil (WTI)
USD/bbl
$82.12
Up
Crude Oil (Brent)
USD/bbl
$84.35
Up
Bonny Light
USD/bbl
$84.67
Up
Natural Gas
USD/MMBtu
$5.15
Up
OPEC basket 20/10/21
USD/bbl
$83.30
Down
At press time 21st October 2021
The OPEC Reference Basket of Crudes (ORB) is made up of the following: Saharan Blend (Algeria), Girassol (Angola), Djeno (Congo), Zafiro (Equatorial Guinea), Rabi Light (Gabon), Iran Heavy (Iran), Basra Light (Iraq), Kuwait Export (Kuwait), Es Sider (Libya), Bonny Light (Nigeria), Arab Light (Saudi Arabia), Murban (UAE) and Merey (Venezuela).
---
The International Energy Agency (IEA), the International Energy Forum (IEF) and the Organization of the Petroleum Exporting Countries (OPEC) met today via videoconference for the 8th Joint IEA-IEF-OPEC Workshop on the Interactions between Physical and Financial Energy Markets.
The high-level Workshop was co-chaired by OPEC Secretary General, HE Mohammad Sanusi Barkindo, together with Mr. Joseph McMonigle, Secretary General of the IEF, and Keisuke Sadamori, Director of the Office for Energy Markets and Security at the IEA. The Workshop had over 110 participants.Read More
---
Sub-Saharan Africa's economy is set to recover in 2021 – a marked improvement over the extraordinary contraction of 2020. This rebound is most welcome and primarily results from a favorable external environment, including a sharp improvement in trade and commodity prices. In addition, improved harvests have lifted agricultural production. Yet, the outlook remains highly uncertain as the recovery depends on the progress in the fight against COVID-19 and is vulnerable to disruptions in global activity and financial markets, the International Monetary Fund (IMF) said in its latest Regional Economic Outlook for Sub-Saharan Africa. Read More
---
Yokogawa Electric Corporation and NTT Communications Corporation announce they have signed a business partnership agreement for the joint development and provision of a shared-use operational technology (OT)1 cloud service that will support digital transformation (DX) in the manufacturing industry through the fusion of Yokogawa and NTT Com's respective strengths in OT and IT. Based on this partnership, the two companies aim to adapt production control systems2 and manufacturing execution systems3 for use in cloud-based services, and then evolve these through the development of a shared-use OT cloud service. Read More
---
Yokogawa Solution Service Corporation along with Toyota Tsusho Corporation have received an order from Societe Nationale Des Eaux Du Senegal (National Water Company of Senegal) for the construction of a water supply management system. The work is to be undertaken as part of the Mamelles Sea Water Desalination Project, which is being financed by a loan from the Japan International Cooperation Agency. The construction of this water distribution network monitoring system will stabilize water supply and improve service throughout the Dakar Region. This is Yokogawa's first order for a water supply management system in Senegal. Read More
---
Polish Oil & Gas Company has joined the Sectoral agreement for the development of a hydrogen economy in Poland, coordinated by the Polish Ministry of Climate and Environment. The document implements the provisions of the Letter of intent to establish a partnership for building a hydrogen economy and to enter into a sectoral hydrogen agreement signed in July 2020. The Agreement identifies 55 key actions centred around 4 strategic objectives: Research and Development, Investments, People and Cooperation. Read More
---
QatarEnergy and Shell have signed an agreement to pursue joint investments in blue and green hydrogen projects in the United Kingdom.
The partners will target integrated and scalable opportunities in key sectors where hydrogen could help decarbonize, especially around industrial cluster development and also for the transport sector, with a focus on the London metropolitan area. The collaboration will exploit both companies' expertise in delivering large and technically complex energy projects. The agreement was signed on the sidelines of the UK Global Investment Summit, hosted by HM The Queen and the Prime Minister, and attended by the world's leading businesses and investors in the UK. Read More
---
Qatargas 4 (QG4) received the Reliable Asset Award from Shell Qatar in recognition of its outstanding performance on Safety, Reliability and Production for the year 2020 and early 2021 despite the challenges posed by Covid-19 pandemic.
The award was presented by Hasan Abunada, Shell Qatar Vice President QG4, to Ahmad Hassan Al-Sulaiti, QG3&4 Asset Manager, in the presence of Ahmad Helal Al Mohannadi, Chief Onshore and Operations Support Officer, Khalifa Ahmed Al-Sulaiti, Chief HSEQ Officer, and Ahmad Ashkanani, Onshore Operations Manager. Read More
---
Jonathan Lord MP recently visited Petrofac in Woking to learn more about how the company is utilising its experience in grey hydrogen to support blue and green hydrogen scopes globally and hear how its Woking team is pioneering most of this work. The visit formed part of the UK Hydrogen and Fuel Cell Association's Road to COP26 campaign to promote the "Best of British" companies and technologies that will be at the forefront of decarbonising our planet. Read More
---
Vivo Energy plc, the leading pan-African retailer and distributor of Shell and Engen-branded fuels and lubricants, has reported a slight increase in gross cash profit, in a trading update. The pan-African retailer posted gross cash profit was grew four per cent compared to the third quarter of 2020, in an update for the quarter ended 30 September 2021. Gross cash profit hit $195m, compared to $187m last year. Read More
---
The active rig count acts as a leading indicator of demand for products used in drilling, completing, producing and processing hydrocarbons.
Region
Period
No. of Rigs
Change
U.S.A
15th October 2021
543
+10
Canada
15th October 2021
168
+1
International
Sept. 2021
787
—


Baker Hughes Rig Count to 21st October 2021
---
Addison Lee teams up with tech firm in EV push. Has struck a partnership with technology platform JustPark to provide drivers with off-street charging points for electric vehicles (EV). Available from November, the deal will grant drivers access to Fleetcharge – a charging solution that provides charging locations for fleet drivers. The solution was developed by JustPark in collaboration with Octopus Energy. Read More
---
ExxonMobil today initiated the process for engineering, procurement and construction contracts as part of its plans to expand carbon capture and storage (CCS) at its LaBarge, Wyoming facility, which has already captured more CO2 than any other facility in the world. The expansion project will capture up to 1 million metric tons of CO2, in addition to the 6-7 million metric tons already captured at LaBarge each year. Read More
---
Ahead of the 26th United Nations Climate Change Conference of the Parties (COP26), the UK's Permanent Representative in Geneva, Simon Manley, convened leaders of the international community to discuss the conference and how to implement the Paris Agreement for limiting global temperature to below 1.5 degrees Celsius above pre-industrial levels. Read More
---
CME Group, today announced that a record 396,421 SOFR futures contracts were traded on October 18, 2021, surpassing the previous record of 341,922 contracts set on June 18, 2021. SOFR futures open interest continues to grow as well, reaching a record 1,166,016 contracts on October 19, 2021, up 170% and growing 16% in one month, having surpassed one million contracts of open interest on September 15, 2021. Read More
---
Oil and Gas News Straight from the Source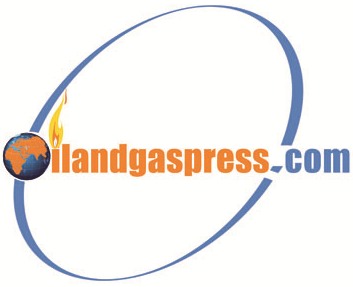 OilandGasPress Energy Newsbites and Analysis Roundup |Compiled by: OGP Staff, Segun Cole. Please send us your industry related news for publication
Announce new products, New Partnerships, New director appointment, New office, financial reports, New sales staff, new contracts, charity affiliations and general news and offers by your organisation! Submit your Releases or contact us now!
Submit a Press Release
Oilandgaspress.com | Energy, Climate, Renewable, Wind, Biomass, Sustainability, Oil Price, LPG, Solar,Marine,Aviation,Fuel,Hydrogen,Electric ,
we provide you with the latest news summary with links straight to the source!!
News articles reported on OilAndGasPress are a reflection of what is published in the media. OilAndGasPress is not in a position to verify the accuracy of daily news articles. The materials provided are for informational and educational purposes only and are not intended to provide tax, legal, or investment advice.
OilAndGasPress welcomes all viewpoints. Should you wish to provide a different perspective on the above articles. Information posted is accurate at the time of posting, but may be superseded by subsequent press releases