Energy News Digest to 25th September 2021
Brent for November settlement rose 0.5% to $77.63 a barrel at 10 a.m. in London
West Texas Intermediate for the same month added 0.3% at $73.52
---
Byco Wins 18th Annual Environment Excellence Awards 2021 Byco Petroleum Pakistan Limited (BPPL), Pakistan's largest oil refining company by capacity, has won the Environment Excellence Award at the 18th Annual Environment Excellence Awards held at a local hotel in Karachi. The chief guest on the occasion was the provincial Minister for Public Health Engineering and Local Government Mr. Nasir Hussain Shah, who presented the Environment Excellence Award to Manager Byco Environment Health & Safety, Atif Waheed.
---
Accelerating The Electric Vehicle (EV) Transition KORE Power, and Zero Electric Vehicles, Inc, have signed a joint development agreement to bring together two leading U.S. clean energy innovators to design, develop and manufacture low-cost, highly configurable electric vehicle solutions that accelerate electrification of the transportation sector. KORE is a U.S.-based manufacturer of high-energy-density lithium-ion pouch cells and module configurations for the electric vehicle and energy sector applications. ZEV is also a U.S.-based manufacturer of electric powertrain solutions for fleet customers with a commercially available low-cost, fast-turnaround configuration for light-medium duty fleet vehicles.
---
U.S. hydropower generation to decline 14% in 2021 amid drought EIA's Short-Term Energy Outlook (STEO), forecast that electricity generation from U.S. hydropower plants will be 14% lower in 2021 than it was in 2020. Extreme and exceptional drought conditions have been affecting much of the western United States, especially California and states in the Pacific Northwest, which are home to the majority of U.S. hydropower capacity.After dry conditions and a record-breaking heat wave affected large parts of the Columbia River Basin this summer, drought emergencies were declared in counties across Washington, Oregon, and Idaho.
---
Workhorse Withdraws USPS Bid Workhorse Group Inc., an American technology company focused on providing sustainable and cost-effective drone-integrated electric vehicles to the last-mile delivery sector, announced that it has withdrawn its United States Postal Service ("USPS") bid protest complaint filed in the United States Court of Federal Claims.
---
Volvo Cars to go leather-free As part of its ambitions to go completely leather-free, Volvo Cars is working actively to find high-quality and sustainable sources for many materials currently used in the wider car industry.
By 2025, the company is aiming for 25 per cent of the material in new Volvo cars to consist of recycled and bio-based content, as it looks to become a fully circular business by 2040.
Volvo explores future of sustainable luxury materials in new report The conclusions and insights in the report in many ways reflect Volvo Cars' own vision on the future of materials. In coming years, Volvo Cars will launch a completely new family of pure electric cars and by 2030 it aims to offer only fully electric cars – all of them free of leather.
---
2023 Cadillac LYRIQ Debut Edition sold out The opening of reservations for the 2023 Cadillac LYRIQ Debut Edition represents just the beginning of Cadillac's journey to become an industry-leading, all-electric luxury brand. Powered by the Ultium battery platform, Cadillac EVs will have the combined range, power and flexibility to help reach our goal of an all-electric, zero tailpipe emissions future by 2030.
---
Electric double decker bus with 543 kWh battery Electric powertrain experts Equipmake and Spanish bus builder Beulas introduce Jewel E, a cutting-edge EV bus which sets new standards for range and efficiency. With battery options of up to 543kWh, it boasts the largest battery of any single axle double decker electric bus and the longest range too, with a maximum of 250 miles on a single charge
---
Commodity Prices
Units
Price $
Change
Crude Oil (WTI)
USD/bbl
$73.98
Up
Crude Oil (Brent)
USD/bbl
$78.09
Up
Bonny Light
USD/bbl
$76.38
Up
Natural Gas
USD/MMBtu
$5.14
Up
OPEC basket 23/09/21
USD/bbl
$75.44
Up
At press time 24 September 2021
---
End of halogen light bulbs in UK Halogen light bulbs will be banned from September 2021 with fluorescent light bulbs to follow, cutting emissions and saving consumers on their energy bills. Shift to LED bulbs will cut 1.26 million tonnes of CO2 – the equivalent of removing over half a million cars from UK roads
---
The active rig count acts as a leading indicator of demand for products used in drilling, completing, producing and processing hydrocarbons.
Region
Period
No. of Rigs
Change
U.S.A
24th Sept. 2021
521
+9
Canada
24th Sept. 2021
162
+8
International
Aug. 2021
777
+26


Baker Hughes Rig Count to 24th September 2021
---
Sun Cable solar project for Australia-Asia PowerLink a step closer Sun Cable is developing the AAPowerLink to deliver a significant amount of renewable electricity to Darwin, to support the Northern Territory's ambition to develop a AUD40 Billion economy by 2030. The Project will also be capable of supplying up to 15% of Singapore's electricity needs, starting from 2028 could reduce Singapore's emissions by 6 million tonnes per year, matching the entire climate abatement gap in Singapore's announced 2030 targets.
---
Oil and Gas News Straight from the Source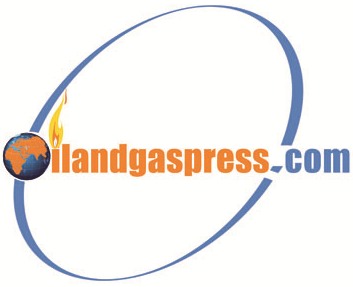 OilandGasPress Energy Newsbites and Analysis Roundup |Compiled by: OGP Staff, Segun Cole. Please send us your industry related news for publication
Announce new products, New Partnerships, New director appointment, New office, financial reports, New sales staff, new contracts, charity affiliations and general news and offers by your organisation! Submit your Releases or contact us now!
Submit a Press Release
Oilandgaspress.com | Energy, Climate, Renewable, Wind, Biomass, Sustainability, Oil Price, LPG, Solar,
we provide you with the latest news summary with links straight to the source!!
News on Saving Energy, Protecting the Environment
News articles reported on OilAndGasPress are a reflection of what is published in the media. OilAndGasPress is not in a position to verify the accuracy of daily news articles. The materials provided are for informational and educational purposes only and are not intended to provide tax, legal, or investment advice.
OilAndGasPress welcomes all viewpoints. Should you wish to provide a different perspective on the above articles. Information posted is accurate at the time of posting, but may be superseded by subsequent press releases
---
Disclaimer
Most News articles reported on OilAndGasPress are a reflection of what is published in the media. OilAndGasPress is not in a position to verify the accuracy of daily news articles. The materials provided are for informational and educational purposes only and are not intended to provide tax, legal, or investment advice. OilAndGasPress welcomes all viewpoints. Should you wish to provide a different perspective on the above article, please email us info@OilAndGasPress.com