Customs data from China and Japan;Can UK prevent an EV skills shortage; Keolis and Mitsubishi Corp. JV ; Rolls-Royce and Sea Machines JV;
Energy News Digest to 27th September 2021
---
"While there's still uncertainty in all of this, we really see demand reaching that 100 million barrels (per day), which is pre-COVID, probably by the end of the year, maybe into the first quarter, and then growing to 101 or 102 (million bpd) next year," Hess Corp. President, Greg Hill, said at the annual Platts APPEC 2021 conference.
---
Essar Oil UK provides Financing, VAT and Governance Update EOUK entered into a time-to-pay ("TTP") arrangement with HMRC for a total of £770 million in April 2021. EOUK has already repaid HMRC £547 million leaving a balance of £223 million, as part of the Government opt-in scheme available to all corporates in the UK. All companies under the TTP have been given until January 2022 to meet their commitments. EOUK had agreed to an accelerated schedule to make this payment and is in discussions with HMRC to modify that schedule. EOUK fully expects to meet all payments by the January deadline.
---
China surpasses Japan as the world's largest LNG importer Customs data from China and Japan show China bought 6.65m tonnes of LNG in August while Japan purchased 6.3m tonnes.
In total, the eight-month stats show China has unloaded 51.898m tonnes of LNG while Japan imported 51.378m tonnes.
---
Can UK prevent an electric vehicle skills shortage To ensure the UK is ready for the transition, a new skills framework has been created by WMG – University of Warwick, The Faraday Institution and the High Value Manufacturing Catapult.
---
MHI is Participating in "The Group of Vienna," Through the new framework, the Group of Vienna will broadly make the public recognize the role nuclear power can play in the global transition to clean energies and also promote peaceful uses of nuclear technologies, including application of radiation technology in medical treatments and food production. The Group will discuss these and other related issues at meetings held annually. The inaugural meetingtook place in Vienna on September 22 in conjunction with the IAEA's annual General Conference. At the inaugural session, a Joint Statement was issued outlining the Group's aims, activities and founding members.
---
MHI Engineering partners in new joint venture with Keolis and Mitsubishi Corp. The business concession had been awarded to Keolis-MHI and includes the Dubai Metro, an urban rail network inaugurated in 2009, and the Dubai Tram that started operating in 2014. The contract with Dubai's Roads and Transport Authority (RTA) covers a maximum of 15 years: 9 years plus a 6-year option.
---
Automotive Metal Stamping To Gain An Edge With Increased Investment In New Technology The global automotive metal stamping market is expected to register a CAGR of 4.6 percent growing from USD 87.37 billion in 2020 to USD 126.47 billion in 2028, according to Reports and Data. Metal stamping lowers die costs and eliminates any additional printing costs. It also reduces secondary costs such as cleaning or plating, and increases use of branding to ensure product authentication which are some of the factors that have been driving the growth of the automotive metal stamping market.
---
Shell Donates Subsea Training Facilities To University of Port Harcourt The Nigeria deep-water arm of global energy giant, Shell, has donated multimillion naira laboratory equipment and software packages to the Offshore Technology Institute of the University of Port Harcourt as part of the company's Nigerian content human capital development programme delivered in collaboration with the Nigerian National Petroleum Corporation (NNPC).
---
Gabon's President makes Case for Inclusive Energy Transition It describes the status of his country's energy industry and calls for African priorities to be counted as the world prepares to transition away from fossil fuels. The country has been an oil and gas producing region for more than 50 years and has historically relied heavily on energy revenues, although it is diversifying its economy. At the same time, Gabon recently reached a milestone in the fight against climate change. Africa must have a say in how the continent addresses and responds to climate change goals and believes that requiring nations to restrict or exit oil and gas activities before they are ready will have broad and lasting consequences.
---
Commodity Prices
Units
Price $
Change
Crude Oil (WTI)
USD/bbl
$74.90
Up
Crude Oil (Brent)
USD/bbl
$79.07
Up
Bonny Light
USD/bbl
$76.38
—
Natural Gas
USD/MMBtu
$5.34
Up
OPEC basket 24/09/21
USD/bbl
$76.21
Up
At press time 27 September 2021
---
Rolls-Royce and Sea Machines sign partnership to cooperate on smart ship and autonomous ship control solutions The strategic cooperation will focus on products for remote and autonomous vessel control and situational awareness, primarily for yachts, commercial and government vessels. As part of the agreement, Rolls-Royce Power Systems will receive sales and service rights for existing and future Sea Machines products. The two companies will also work together to develop new capabilities to provide customers with advanced total solutions that aggregate and analyze all vessel data and intelligently control vessels based on this information.
---
The active rig count acts as a leading indicator of demand for products used in drilling, completing, producing and processing hydrocarbons.
Region
Period
No. of Rigs
Change
U.S.A
24th Sept. 2021
521
+9
Canada
24th Sept. 2021
162
+8
International
Aug. 2021
777
+26


Baker Hughes Rig Count to 27th September 2021
---
Future-oriented mtu technologies Rolls-Royce and Overmarine are continuing their successful cooperation and will move into the future together with new technologies in the coming years. The two partners signed an agreement to this effect at the Monaco Yacht Show. Rolls-Royce will continue to supply Overmarine with mtu Series 2000 engines for its Mangusta yacht family.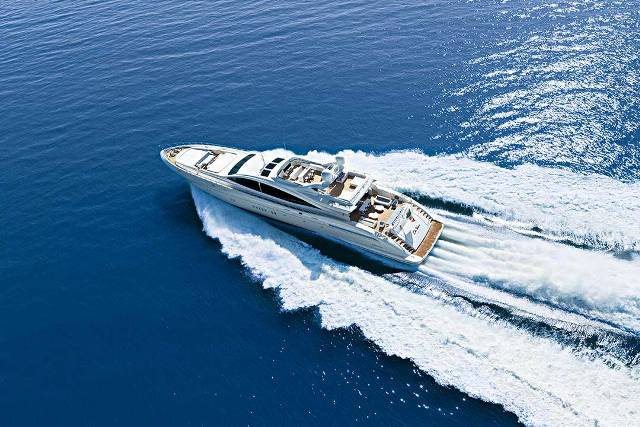 Yacht engine agreement signed at the Monaco Yacht Show. Rolls-Royce business unit Power Systems will be one of the leading suppliers for Sanlorenzo within the next three years as main propulsion provider for certain yachts of the SL line, delivering mtu 10V, 12V and 16V 2000 yacht engines with a compact IMO 3 solution. Sanlorenzo will also be one of the first builders to equip a yacht with the new mtu NautIQ Bridge fully integrated bridge solution.
---
Bahrain to double VAT Bahrain will double value-added tax (VAT) to 10 percent as it looks to boost revenues and rein in one of the Gulf's widest budget deficits as the economy begins to recover from the pandemic, according to a Bloomberg report citing an unnamed official.
---
Mitsui divests interest in MT Falcon Holdings Mitsui & Co., has entered into a sale and purchase agreement with Actis GP LLP, in which Mitsui will sell all of its 40%-owned shares in MT Falcon Holdings. MT Falcon owns and operates 5 gas combined-cycle power plants and a gas-pipeline in Mexico, and since Mitsui's participation in the business as an operator in 2010, Mitsui has contributed to local communities and industries in Mexico with stable supply of electricity. This transaction is expected to close before the end of fiscal year ending March 2022 subject to completion of certain conditions precedent, including the relevant regulatory approvals.
---
Worldwide interest in Southland green hydrogen project Meridian and Contact Energy's Southern Green Hydrogen project has attracted more than 80 responses to its registration of interest process. There is a strong focus on using green hydrogen produced from renewable energy for export and also to decarbonise carbon-intensive sectors including heavy transport, aviation, shipping and agriculture in New Zealand.
---
Hydrogen-fuelled internal combustion engines (ICEs) Toyota has announced its plans to launch a hydrogen-powered Corolla and Prius in 2023. According to Forbes, the 2023 Prius Hybrid will include a hydrogen-powered PHEV variant in its line. Toyota will be the first to combine H2 and a plug-in model. To be clear, Toyota is developing a conventional engine powered by hydrogen, not a fuel cell that transforms hydrogen into electricity. It's a significant distinction, one that would make production much simpler.
---
UK lists its £10bn inaugural green gilt on the London Stock Exchange The UK green gilt will be available for clearing through LCH Ltd RepoClear and is eligible as non-cash collateral for members placing margin with LCH Ltd and LCH SA. It is also expected to be eligible for inclusion in FTSE Russell's World Government Bond Index (WGBI), which provides investors with exposure to the global sovereign fixed income market. The gilt has been admitted to the Sustainable Bond Market and is also available for trading on the London Stock Exchange's Order Book for Retail Bonds.
---
OilandGasPress Energy Newsbites and Analysis Roundup | Compiled by: OGP Staff, Segun Cole. Please send us your industry related news for publication
Announce new products, New Partnerships, New director appointment, New office, financial reports, New sales staff, new contracts, charity affiliations and general news and offers by your organisation! Submit your Releases or contact us now!
Submit a Press Release
Oilandgaspress.com | Energy, Climate, Renewable, Wind, Biomass, Sustainability, Oil Price, LPG, Solar,
we provide you with the latest news summary with links straight to the source!!