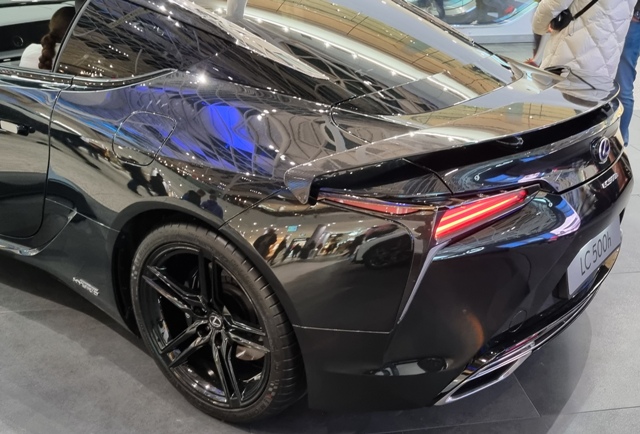 Energy News | January 26th, WTI Crude stood at $80.52/bl
Baker Hughes announced that the Baker Hughes Board of Directors declared a cash dividend of $.19 per share of Class A common stock payable on Feb. 17, 2023 to holders of record on Feb. 6, 2023. Read More
---
Nel ASA, has divested all its shares in Hyon AS. A total of 9,804,000 shares were sold for a total net consideration of about NOK 7 million. Nel has reported the holding in Hyon as a financial current asset. Read More
---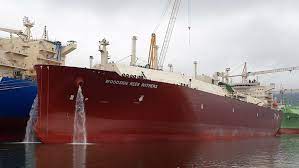 Woodside revenue for the period was $5,160 million, down 12% from the third quarter on the back of lower international crude oil and LNG prices and reduced trading activity. Woodside's average realised price was $98/boe, down from $102/boe in the preceding period.
"Ongoing production of Pluto gas through the Pluto-KGP Interconnector continues to deliver additional LNG volumes to a market with strong demand. "Strong progress was made across our portfolio of growth projects, both in Australia and globally. "The teams working on Scarborough and Pluto Train 2 have done an outstanding job over the latter part of the year. The combined projects are now one quarter of the way to completion and are on track for targeted first LNG cargo in 2026, bringing essential volumes into a market demanding more LNG  Read More
---

Hess Corporation reported net income of $624 million, or $2.03 per common share, in the fourth quarter of 2022 compared with net income of $265 million, or $0.85 per common share, in the fourth quarter of 2021. On an adjusted basis, the Corporation had net income of $548 million or $1.78 per common share in the fourth quarter of 2022. The improvement in adjusted after-tax earnings compared with the prior-year period was primarily due to increased sales volumes in Guyana in the fourth quarter of 2022.
"Our strategy is to grow our resource base, deliver a low cost of supply and generate industry leading cash flow growth – and at the same time maintain our industry leadership in environmental, social and governance performance and disclosure," CEO John Hess said. "Our successful execution of this strategy has uniquely positioned our company to deliver significant value to shareholders by both growing intrinsic value and growing cash returns." Read More
---
Nissan Motor Co., Ltd. has today decided the terms and conditions for the issuance of sustainability bonds that will raise 200 billion yen. The issuance is comprised of a "SAKURA" bonds for retail investors and a wholesale bonds. The bonds represent the second tranche of funds that Nissan has raised since the launch of its Sustainable Finance Framework in July 2022. Together with the green syndicated loan announced in November, Nissan is increasing the momentum of its investments to become a truly sustainable company. The funds will be invested in eligible green and sustainability projects defined in the framework. This covers key areas including the design, development, and manufacturing of electric vehicle and autonomous driving, among others. With a second-party review conducted by Sustainalytics, Nissan has aligned its framework with the Green Bond Principle 2021, Social Bond Principle 2021, Sustainability Bond Guideline 2021, Green Loan Principle 2021, and Social Loan Principle 2021. The issuance of the bond represents the initiative that positions sustainability at the core of Nissan's business, reflecting its corporate purpose of "Driving innovation to enrich people's lives." Nissan is accelerating electrification and technological innovation to empower journeys and society with a range of electrified vehicles of high value to customers. Read More
---
Hyundai Auto Canada is excited to announce that the Elantra N has won "Best Sports Performance Car in Canada" and the IONIQ 5 has won "Best EV in Canada" by the Automobile Journalists Association of Canada (AJAC) for 2023 as part of its Canadian Car of the Year awards program. The Hyundai Elantra N and IONIQ 5 rose above the competition in two competitive segments to earn this accolade from AJAC and its 49 voting members. For a second year in-a-row, Hyundai has won AJAC Canadian Car of the Year category awards for two nameplates. The double-win for 2023 follows the Tucson's win last year as 2022 Canadian Utility Vehicle of the Year, and Santa Cruz earning the distinction of "Best Small Pick-Up Truck in Canada for 2022" from AJAC. "The Elantra N winning Best Sports Performance Car in Canada for 2023 is a valuable recognition because of AJAC's rigorous testing and voting process," says Steve Flamand, executive director of product, corporate, IT & digital strategy of Hyundai Canada. "The Elantra N is proof that a high-performance vehicle is within reach for everyday customers while certainly delivering an incredibly engaging driving experience with great steering and handling, plenty of power, a roomy cabin and a fierce exhaust note." Read More
---
Oman's average daily production of crude oil and condensates exceeded 1.06mn barrels per day (bpd) for the full year 2022, up by 9.6 per cent in comparison to average daily output of 971,200 bpd recorded in 2021. The sultanate's total oil production in 2022 increased by nearly 10 per cent to 388.4mn barrels compared to 354.5mn barrels in 2021, according to data released by the National Centre for Statistics and Information (NCSI). Of the total production, crude production grew by 12.8 per cent to 309.5mn barrels in 2022 from 274.4mn barrels in 2021, while condensates output decreased by 1.4 per cent to 78.9mn barrels during last year against 80mn barrels in 2021. Total oil exports for the full year 2022 grew by 10.6 per cent to 319.5mn barrels in comparison with 288.9mn barrels in the previous year, the NCSI data showed. Read More
---
Oil and Gas Blends
Units
Oil Price $
change
Crude Oil (WTI)
USD/bbl
$80.52
Up
Crude Oil (Brent)
USD/bbl
$86.30
Up
Bonny Light
USD/bbl
$86.91
Down
Saharan Blend
USD/bbl
$86.95
Down
Natural Gas
USD/MMBtu
$2.88
Down
OPEC basket 25/01/23
USD/bbl
$84.59
Down
At press time 26 January 2023
---
Hyundai Motor Company revealed details about its new generation KONA subcompact SUV for Korea, with information about the global model coming in March. The upscaled model is available in multiple powertrain variants, including all-electric (EV), hybrid electric (HEV) and internal combustion engine (ICE) with sporty N Line versions of each. The development of the upscaled, futuristic all-new KONA started with the EV model — an unconventional approach for car design that reflects Hyundai Motor's accelerated electrification strategy. In all of its variants, the all-new KONA is brimming with the latest technologies, comfort and convenience features.
"We make a KONA for practically everyone and every lifestyle, with a range of advanced powertrains and a host of technologies and design features that will add value to our customers' daily lives," said Heui Won Yang, Executive Vice President, Head of Total Vehicle Development Tech Unit at Hyundai Motor Company. "Hyundai is committed to providing an optimized mobility experience to satisfy the varied lifestyles of our customers." Read More
---
Ford is in talks with Chinese electric-vehicle maker BYD over the sale of its plant in Saarlouis, Germany, the Wall Street Journal reported, citing people familiar with the matter. Ford will end production of the Focus compact car at the plant in 2025 as the company shrinks its vehicle lineup in Europe to concentrate on full-electric cars and light commercial vans. Read More
---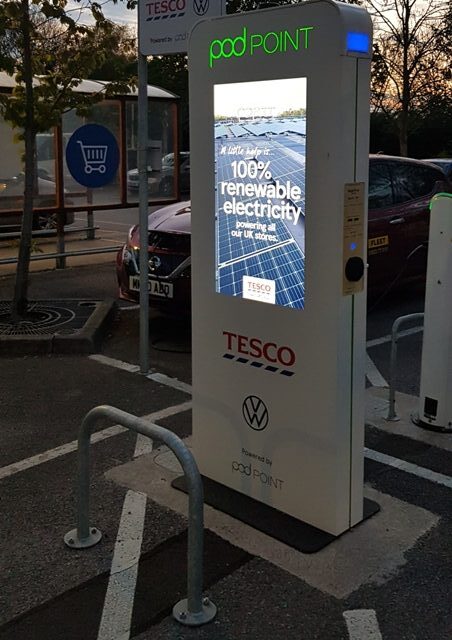 40% of supermarket charging points are out of order or have connection issues New research has found that more than two in five devices in supermarket car parks are not working. Analysis of public charging data found that 43 per cent of chargers located at major supermarket sites have connection issues or are completely out of order.
The study, conducted by car leasing comparison site LeaseLoco, found that half of chargers at the Tesco and Morrisons stores reviewed were not working, while two in five at Lidl were displayed as having a fault.The supermarket chains under review were Aldi, Asda, Lidl, Morrisons, Sainsburys, Tesco and Waitrose. The sample covered 20 major UK cities* (excluding London) and only looked at supermarket sites within a 12-mile radius of the city centre. Read More
---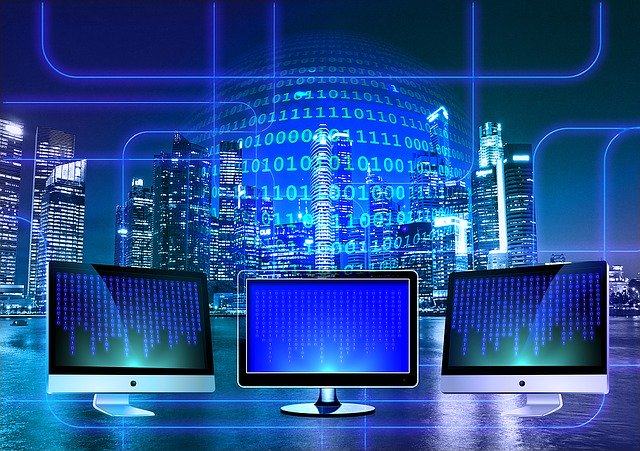 Through its R&D partnership with Schneider Electric, Ryse Energy has been able to leverage cutting-edge hardware, software, and expert insights to design a new, proprietary, standardised control system for its 11kW small wind turbine, encompassing all panel components such as sensors, limit switches and capacitor banks for improved power quality. The turbine is typically used in the agricultural sector and light industrial settings or to power residential communities, helping to deliver greener, more affordable and more secure energy from a decentralised and renewable source. By integrating Schneider Electric's EcoStruxure Machine Expert within the control panels – one of the market's most modern and powerful tool-based software platforms – energy users benefit from more active management of their energy use, including the ability to store any surplus energy generated for future use, or even to sell onto the grid. Ryse has already deployed more than 4,000 small-scale wind turbines across all seven continents and is currently working with Schneider to connect 25 new wind turbines in agricultural settings across the UK & Ireland using the new standardised control system. Ryse Energy and Schneider Electric are working with BPX, Schneider Electric's UK Alliance Master Industrial Automation Distribution partner, driving the Integrated supply chain strategy and providing the technical support for the successful project implementation. Read More
---
Baker Hughes Rig Count
U.S. Rig Count 771 with oil rigs down 10 to 613, gas rigs up 6 to 156 and miscellaneous rigs unchanged at 2. Canada Rig Count 241, with oil rigs up 12 to 153, gas rigs up 2 to 88.
---
Golar LNG's 4th Quarter 2022 results will be released before the NASDAQ opens on Tuesday, February 28, 2023. In connection with this a webcast presentation will be held at 1:00 P.M (London Time) on Tuesday February 28, 2023. Read More
---
China launches 100-mph hydrogen / supercapacitor train.
The world's largest rail vehicle manufacturer has rolled out a zero-emissions train running on hydrogen fuel cells with a supercapacitor buffer. The four-car train is capable of 100 mph (160 km/h), making it the fastest hydrogen train to date.
Jointly developed by state-owned industrial monolith CRRC and Chengdu Rail Transit, this is China's first hydrogen-powered passenger train, offering a range of 373 miles (600 km), and emitting nothing but water. It's capable of self-driving, with 5G communications, automatic wake-up, start and stop, and return to depot functionality. Read More
---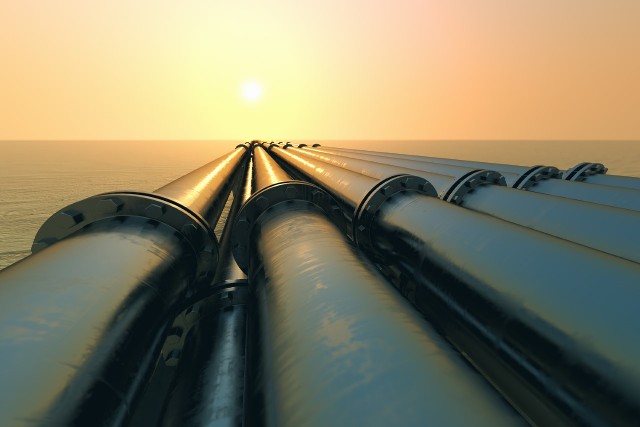 GASCADE and Fluxys have applied to the European Commission for Project of Common Interest (PCI) status for the AquaDuctus project, marking a major step forward in their plans for an offshore pipeline for green hydrogen in the North Sea. The move by the two infrastructure operators highlights the project's importance for the hydrogen ramp-up.GASCADE and Fluxys have ambitious plans for this project. The first step will see the SEN-1 hydrogen wind farm connected to AquaDuctus, with flows to start in 2030. In subsequent years, wind farms further offshore in Germany's exclusive economic zone may be linked up as well as hydrogen infrastructure operated by other North Sea countries. By 2035, the offshore pipeline is to develop into a main hydrogen corridor carrying up to one million tonnes of hydrogen a year into Germany. Based on the gas and hydrogen package currently being negotiated at European level, the two long-standing transmission system operators plan the AquaDuctus offshore pipeline as a regulated open access infrastructure available to all future operators of hydrogen wind farms, thereby strengthening security of supply in the future. Read More
---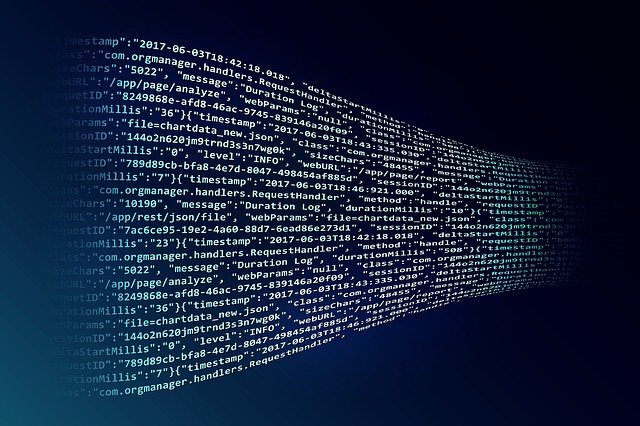 ECL Introduces World's First Fully-Green, Hydrogen Powered, Off-Grid Data Center
ECL announced the world's first modular, sustainable, off-grid data center that uses green hydrogen as its primary power source. ECL will deliver data centers in 1MW blocks with 99.9999 percent uptime. The company also announced $7M in seed financing co-led by Molex Ventures and Hyperwise Ventures. Lily Yeung, Vice President at Molex Ventures and Nathan Shuchami, Managing Partner at Hyperwise Ventures join ECL Founder and CEO Yuval Bachar as members of the ECL board of directors. The funds will be used by ECL to expand its market presence and in the construction of its first data center at the company's Mountain View, Calif. headquarters, with completion scheduled for Q2 2023. Read More
---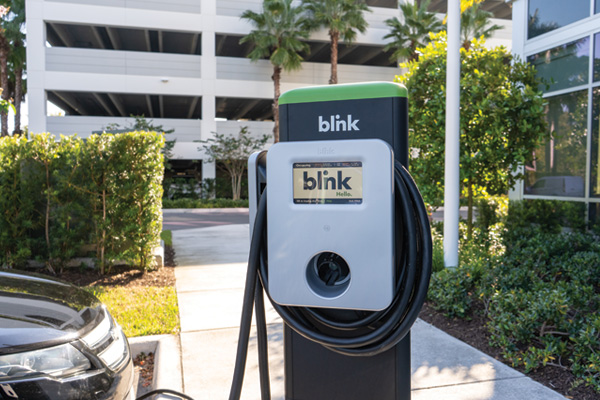 Blink Charging and EdgeEnergy Collaborate on Delivering Ultra-Fast EV Charging
Blink Charging Co. announced that it has signed a memorandum of understanding (MOU) with EdgeEnergy, a leading provider of power conversion equipment for EV charging solutions, for the distribution, sale, and deployment of EdgeEnergy's proprietary power source, the EdgeEV, that utilizes proprietary technology to convert single-phase power into three-phase power for EV DC fast chargers.
"We are excited to continue to expand our relationship with Blink Charging, one of America's leading EV-charging companies," said Greg York, the founder, and CEO of EdgeEnergy. "The need to provide reliable ultra-fast charging in areas without 3-phase power infrastructure continues to grow. Our relationship with Blink offers enormous business for both our companies and serves a critical and growing need for Blink's customers." As demand for ultra-fast charging continues to increase, the main barrier to EV fast charger deployment remains grid constraints and adequate power infrastructure. The EdgeEV™ will allow Blink to deploy their ultra-fast EV Chargers at a lower cost and faster timeline than if they were to rely on traditional grid upgrades. The EdgeEV™ uses patented technology to provide balanced 3-phase power from a single-phase input in ratings up to 150kW and, unlike battery dependent solutions, can provide continuous on-demand power to the fast-charging station. It can also be paired with additional EdgeEV™ units to deliver even larger kilowatt outputs that will support larger charger installations, all on single-phase. Read More
---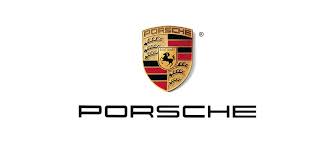 Markus-Christian Eberl (49) becomes Chairman of the Executive Board of Porsche Engineering (CEO) from 1 June 2023. The current Vice President Technical Conformity at Porsche AG succeeds Peter Schäfer (63).Schäfer will retire effective 31 May 2023. In addition, Dirk Philipp (53) is appointed to the Executive Board of Porsche Engineering effective 1 January 2023. He takes over the position of Managing Director of Commerce/Chief Operating Officer (CFO/COO). Dirk Lappe (59) remains Managing Director of Technology (CTO). He has held this position since 2009. Read More
---
Blink Charging Announces Exclusive Agreement with Mitsubishi
Blink Charging Co. announced it has entered into an exclusive agreement with Mitsubishi Motors North America to make available Blink chargers and turnkey install services for all 323 U.S. dealerships. Blink will be supplying its MQ 200 and IQ 200 Level 2 chargers and offers Blink DC Fast Chargers to all participating Mitsubishi dealerships across North America. "We are excited to see Blink's EV charging stations deployed to Mitsubishi dealerships around the country, providing the vital infrastructure needed to charge Mitsubishi current and future line of EV models," said Brendan Jones, President of Blink Charging. "The growth in the EV industry and the expansion of vehicles being introduced is amazing. Blink's technologically advanced EV charging infrastructure will be a critical component of the automaker's ecosystem and will play a significant role in accelerating EV mass adoption." Mitsubishi dealerships will have access to the newly rebuilt, cloud-based Blink Network allowing hosts to easily onboard and connect Blink chargers at all dealerships. The Mitsubishi dealerships will also have expanded functionality in creating dynamic user protocols, accepting payments, remote monitoring, and viewing charging session logs. Blink's robust new host portal gives full visibility and control for site hosts across chargers and locations. Read More
---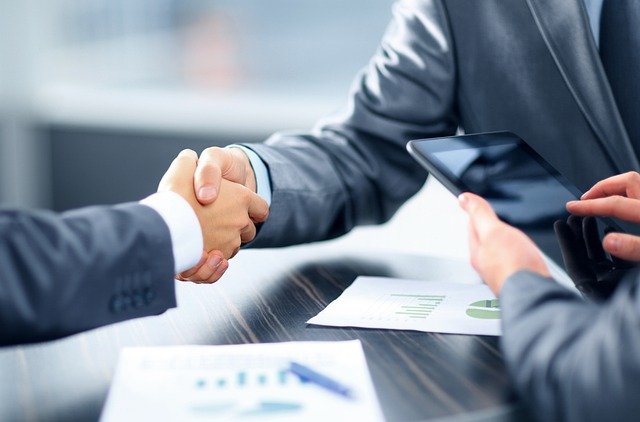 Schneider Electric completed its acquisition of AVEVA on January 18, 2023.
As part of Schneider Electric, AVEVA's strategic focus is on becoming the number one SaaS provider of software for industrial information and the digital twin, enabling the industrial metaverse. Read More
---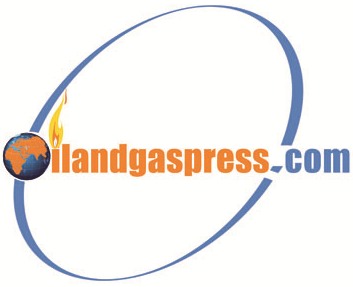 OilandGasPress Energy Newsbites and Analysis Roundup | Compiled by: OGP Staff, Segun Cole @oilandgaspress.
Disclaimer: News articles reported on OilAndGasPress are a reflection of what is published in the media. OilAndGasPress is not in a position to verify the accuracy of daily news articles. The materials provided are for informational and educational purposes only and are not intended to provide tax, legal, or investment advice.
Information posted is accurate at the time of posting, but may be superseded by subsequent press releases
Please email us your industry related news for publication info@OilAndGasPress.com
Follow us: @OilAndGasPress on Twitter |
Oil and gas press covers, Energy Monitor, Climate, Renewable, Wind, Biomass, Sustainability, Oil Price, LPG, Solar, Marine, Aviation, Fuel, Hydrogen, Electric ,EV, Gas, energy monitors,TotalEnergies, Shell, BP, Chevron