Energy / Renewable Transition News Digest to 6th Dec. 2021
Saudi Aramco, raised its key Arab Light grade for customers in Asia by 60 cents from December to $3.30 a barrel above a benchmark, according to a Bloomberg report., Prices for the U.S. will go up by between 40 and 60 cents. Those for Europe, a relatively small market for Aramco, will be cut.
---
Air Liquide is preparing Benoît Potier's succession within the Executive Management as of June 1, 2022, in conjunction with the implementation of a new governance structure Read More
---
Commodity Prices
Units
Price $
change
Crude Oil (WTI)
USD/bbl
$68.40
Up
Crude Oil (Brent)
USD/bbl
$72.07
Up
Bonny Light
USD/bbl
$70.68
—
Natural Gas
USD/MMBtu
$3.78
Down
OPEC basket 03/12/21
USD/bbl
$71.61
Up
At press time 6th December 2021
---
Woodside CEO Meg O'Neill will present an update on Woodside's strategy and value proposition in a virtual event on Wednesday, 8 December 2021, commencing at 12:30 AEDT / 09:30 AWST. The presentation will be followed by a question and answer session commencing at 13.30 AEDT /10.30 AWST.. Read More
---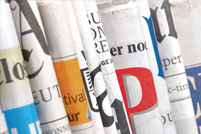 The UAE with its abundant solar power has the potential to become an exporter of renewable hydrogen to Europe in the future, a top European Union (EU) official told Emirates News Agency (WAM). Abu Dhabi National Energy Company PJSC (TAQA), Mubadala Investment Company (Mubadala) and Abu Dhabi National Oil Company (ADNOC) will partner under the Abu Dhabi Future Energy Company (Masdar) brand, consolidating their combined efforts in renewable energy and green hydrogen. Read More
---
Subsea 7 S.A. (Oslo Børs: SUBC, ADR: SUBCY) today announced transactions made in accordance with its share repurchase programme during the week commencing 29 November 2021. In the period from 29 November until 3 December Subsea 7 S.A. has repurchased a total of 1,029,767 own shares at the Oslo Stock Exchange at an average price of NOK 64.4346 per share. Date on which the share repurchase programme was announced: 25 July 2019, with a two-year extension announced on 16 April 2021. The duration of the share repurchase programme: until 14 April 2023. Read More
---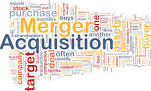 Yokogawa Electric Corporation (TOKYO: 6841) announces it has acquired all of the outstanding shares of PXiSE Energy Solutions LLC., a San Diego-based developer of software that enables utilities and other grid operators to deliver reliable and stable power by managing renewables and distributed energy resources (DERs) in real time. Through this acquisition, Yokogawa will build on its capabilities in the monitoring and control of power generation facilities and assist customers in the power transmission and distribution sectors to meet their clean energy goals.
Renewable energy sources such as wind and solar PV are crucial for reducing greenhouse gas emissions, however the power generated is unpredictable as they are affected by the weather conditions. It also requires a much larger number of units distributed over a wider area to generate the same amount of power as a conventional power station. In addition, energy consumers themselves are becoming energy resources as they install solar power and battery storage systems. . Read More
---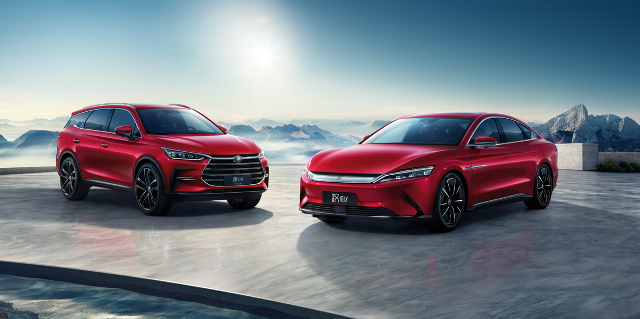 BYD sold 97,242 passenger vehicles in November, increasing 84.1% YoY. In particular, the NEV sales reached 90,121 units, soaring 252.7% YoY, breaking a new record for the monthly sales of new energy passenger vehicles in China. BYD has secured sales growth for nine consecutive months since this March. By the end of November, the cumulative annual sales of BYD passenger vehicles topped 500,922 units, which greatly underscored its leadership in the NEV world. Read More
---
Dana Incorporated (NYSE: DAN) announced today that it was named one of "America's Most Responsible Companies 2022" by Newsweek Magazine. The company has been named to the list every year since its inception, marking the third consecutive year for the honor. Dana was ranked 154 out of the 500 awarded companies and ranks fifth in the Automotive and Components category. Read More
---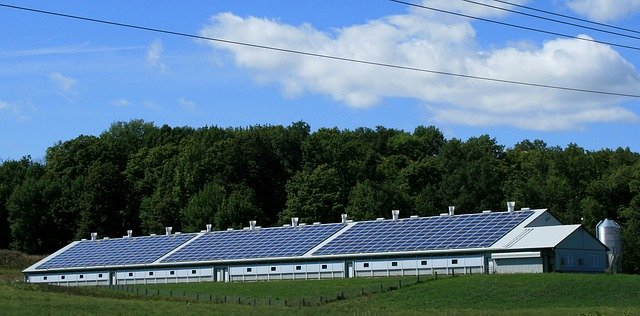 Landfills are becoming prime real estate for solar farms, and one nonprofit believes the U.S. could increase the nation's solar energy capacity by 63 gigawatts, or approximately 60%, simply by building solar farms on landfills. Solar firms are building these landfill solar farms all over the country, and while they present a bigger engineering and economic challenge then building one on flat ground, the appeal of refurbishing capped landfills and brownfields from their barren state into a new service for the community is deeply appealing. For example, Nexamp's Solar Star Urbana Landfill community solar farm occupies nearly 40 acres on a capped landfill, meaning one that isn't accepting solid waste and which has been "capped" with concrete or other material to block rain from seeping through to the decomposing waste below. Read More–>
---
Saudi Arabia expects its new transport and logistics strategy to generate SR550 billion ($150 billion) in investments by 2030 in areas such as public transport, railways, and airports expansion and development. The government would provide 35 percent of the needed investments, and the rest would come from private investors. The strategy would have multiple benefits on economic activities because it would connect many sectors, such as Hajj and tourism, as well as industries. Read More
---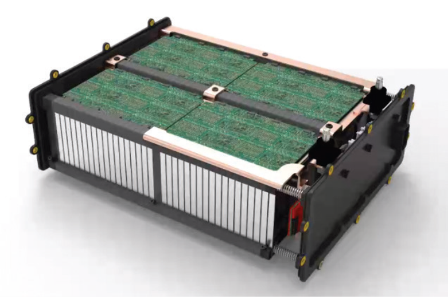 The big news about solid state batteries has generally focussed on cars. Indeed solid-state batteries have the potential to utterly revolutionise electric vehicles overnight. According to Market Research Future the solid-state battery industry will be worth 4.3 billion US Dollars by 2027. Once they are an integral part of EV production you can wave goodbye to the combustion engine because electric cars will instantly become more practical and cheaper to run than the alternatives. Read More
---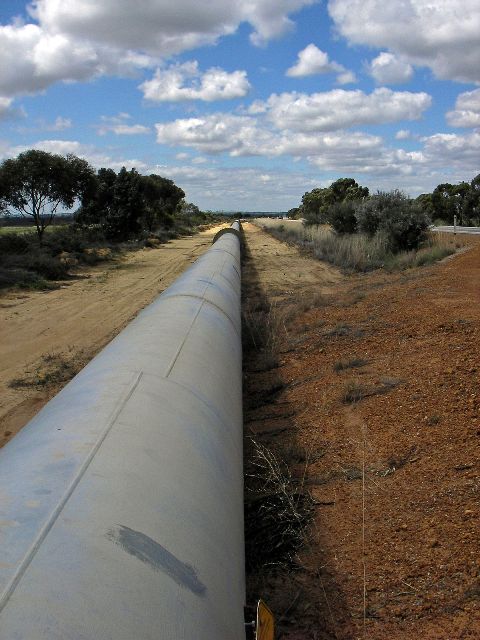 The Trans Mountain pipeline has restarted following a three-week precautionary shutdown during a series of storms that battered southern British Columbia, causing extensive flooding and landslides. Trans Mountain Corp. says in a statement the pipeline was safely restarted Sunday after all necessary assessments and repairs were completed. Read More
---
Baytex Announces 2022 Budget and Updated Five-Year Outlook with Cumulative Free Cash Flow of $2.1 Billion. The 2022 capital program is expected to be equally weighted to the first and second half of the year. Based on the mid-point of our production guidance of 81,500 boe/d, approximately 65% of our production is in Canada with the remaining 35% in the Eagle Ford. Our production mix is forecast to be 83% liquids (43% light oil and condensate, 32% heavy oil and 8% natural gas liquids) and 17% natural gas, based on a 6:1 natural gas-to-oil equivalency. Read More
---
Accord Financial announced that it closed a $15M facility for an oil and gas services company. Our newest client provides transportation, environmental and related services to the Oil and Gas sector. With operations in Alberta and BC, this company, a leader in its field, needed a solid financing structure to return to pre-pandemic levels and have access to sufficient cash flow to support growth, confident that its financial partner would be able to accompany them along this path. On the heels of significant industry challenges prior to 2020, the Oil and Gas Industry suffered an unprecedented crisis due to Covid-19, with demand disruption and low market prices but is now facing great opportunities due to increased demand and rising prices. Read More
---
Fugro's Board of Management has appointed Céline Gerson as Group Director for the Americas region. Céline will join Fugro on 6 December and will take responsibility for the region as from 1 January 2022. Read More
---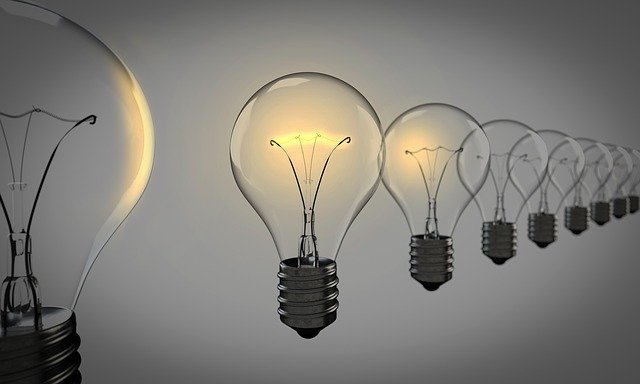 Karlshamnsverket is started to support Poland. Sweden has fired-up the 662-MW Karlshamn oil-fired plant to help meet Poland's power demand needs on Dec. 6, the country's grid operator Svenska Kraftnat (SvK) said Dec. 6. Poland is estimated to have a deficit of 1,700 MW. Svenska kraftnät has offered to support Poland with effect if the need arises. Even if Sweden is expected to have a relatively high consumption on Monday, there will be an opportunity to support Poland if nothing unforeseen happens. Read More
---
Region
Period
No. of Rigs
Change
U.S.A
3rd December 2021
569
0
Canada
3rd December
180
+9
International
Nov.2021
817
+17
Baker Hughes Rig Counts are an important business barometer for the drilling industry and its suppliers
---
JGC Holdings Corporation (Representative Director, Chairman and CEO Masayuki Sato) announced today that JGC Corporation (Representative Director and President Yutaka Yamazaki), which operates the overseas Engineering, Procurement, and Construction (EPC) business of the JGC Group, together with consortium partner Samsung Heavy Industries (SHI), has been awarded the Front End Engineering Design (FEED) contract for a nearshore Floating Liquefied Natural Gas (FLNG) facility project in Malaysia planned by Petroliam Nasional Berhad (PETRONAS), the Malaysian state-owned oil and gas company. Read More
---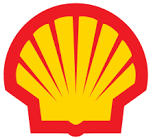 On Thursday February 3rd 2022 at 07:00 GMT (08:00 CET and 02:00 EST) Royal Dutch Shell plc will release its fourth quarter results and fourth quarter interim dividend announcement for 2021. Read More
---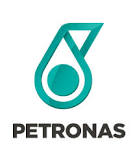 PETRONAS has awarded two Front End Engineering Design (FEED) contracts to a JGC Corporation-Samsung Heavy Industries consortium and to SAIPEM Spa as part of an international dual FEED design competition for a nearshore liquefied natural gas (LNG) project in Sabah. The project, with a minimum capacity of 2.0 million tonnes per annum (MTPA) is a first of its kind in Malaysia. The FEED design competition is expected to take place over the course of 10 months with the Final Investment Decision (FID) planned for end of 2022. Read More
---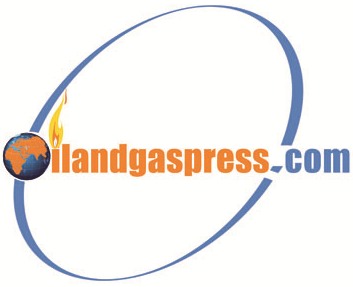 OilandGasPress Energy Newsbites and Analysis Roundup |Compiled by: OGP Staff, Segun Cole. Please send us your industry related news for publication
Announce new products, New Partnerships, New director appointment, New office, financial reports, New sales staff, new contracts, charity affiliations and general news and offers by your organisation! Submit your Releases or contact us now!
Submit a Press Release
Oil and gas, press, Energy, Climate, Renewable, Wind, Biomass, Sustainability, Oil Price, LPG, Solar, Marine, Aviation, Fuel, Hydrogen, Electric ,EV, Gas,
Disclaimer: News articles reported on OilAndGasPress are a reflection of what is published in the media. OilAndGasPress is not in a position to verify the accuracy of daily news articles. The materials provided are for informational and educational purposes only and are not intended to provide tax, legal, or investment advice.