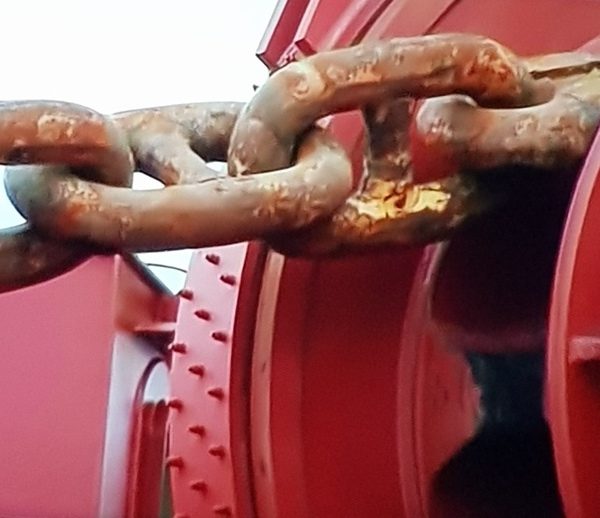 Energy / Renewable Transition News Digest to 7th Dec. 2021
Oil up as market gains on reports that omicron Covid-19 variant have been fairly mild, erasing concern about new lockdowns. West Texas Intermediate for January delivery rose $3.23 to settle at $69.49 a barrel in New York. Brent for February settlement rose $3.20 to $73.08 a barrel.
---
The COP26 declaration on accelerating the transition to 100% zero emission cars and vans is signed by national governments, states, regions, cities, vehicle manufacturers, businesses, investors and civil society all committed to working towards 100% zero emission vehicle sales by 2035 at the latest in leading markets, and by 2040 globally. The declaration was launched on Transport Day (10 November 2021) at COP26. Read More
---
Commodity Prices
Units
Price $
change
Crude Oil (WTI)
USD/bbl
$71.94
Up
Crude Oil (Brent)
USD/bbl
$75.24
Up
Bonny Light
USD/bbl
$71.26
Up
Natural Gas
USD/MMBtu
$3.77
Down
OPEC basket 06/12/21
USD/bbl
$71.41
Down
At press time 7th December 2021
---
The certification of Nord Stream 2 has now been suspended, and the pipeline can only be put into operation after the completion of this process, a spokeswoman of the Federal Ministry for Economic Affairs and Energy of Germany told reporters in Berlin on Monday. "The certification has not yet been completed. Until this happens, Nord Stream 2 cannot be put into operation," she said. Read More
---
Around one quarter of gas injected this year has been withdrawn from Europe's underground gas storage facilities as of the beginning of December, Gazprom reported Monday. "According to Gas Infrastructure Europe, as of December 4 around one quarter (23.4%) of the gas injected this year has already been withdrawn from Europe's underground gas storage facilities," the report said. Read More
---
Baker Hughes Rig Counts The business barometer for the drilling industry and its suppliers
Region
Period
No. of Rigs
Change
U.S.A
3rd December 2021
569
0
Canada
3rd December
180
+9
International
Nov.2021
817
+17
---
SSE is providing substantial financial backing for a new state-of-the-art offshore turbine tower tubular rolling manufacturing plant in the Scottish Highlands with debt investment of £15 million, helping green light an investment of over £110 million in a new UK-based offshore wind manufacturing plant in the Cromarty Firth. SSE's multi-million-pound debt investment makes it the largest single UK backer behind plans by Scottish-headquartered energy services company Global Energy Group (GEG) and leading offshore wind tower manufacturing specialist, Haizea Wind Group (Haizea), to build what will be the UK's largest offshore wind tower manufacturing facility at Port of Nigg near Inverness. The cost of the new facility, inclusive of rolling machinery robotics and a new blast and paint shop is £110-120m. Read More
---
The International Renewable Energy Agency (IRENA) and the Government of Costa Rica have signed an agreement today to work together to strengthen the country's decarbonisation plans and boost renewable energy project financing. The agreement was signed by His Excellency Carlos Alvarado Quesada, President of Costa Rica and the IRENA Director-General, Francesco La Camera at the IRENA headquarters in Abu Dhabi. Read More
---
In light of the increasing interest in rooftop solar PV, there is a need to raise awareness and understanding about its installation, particularly for residential use. To meet this need, the International Renewable Energy Agency (IRENA) with the generous support of the Danish Ministry of Foreign Affairs developed a series of training materials on rooftop solar PV deployment. The training material consists of nine recorded sessions of narrated explanations that are supported by illustrative infographics and animations. The series are creatively designed to be clear and engaging for lay audience to comprehend, so the learning can be applied to their own scenarios. Read More
---
The Latin American Energy Organisation (OLADE) and the International Renewable Energy Agency (IRENA), have signed a new agreement to work closely in efforts to scale up the deployment of renewable energy in the Latin American and Caribbean region as it pursues ambitious 2030 goals. Read More–>
---
---
The amount of natural gas sold as a vehicle fuel by the Company grew more than twofold during that period, reaching 842 million cubic meters. The construction of new NGV refueling infrastructure is synchronized with the efforts undertaken by domestic manufacturers to expand the product range of natural gas-powered vehicles. Today, over 300 models of NGVs are successfully manufactured in Russia. Gazprom has also assisted in the implementation of pilot projects for converting waterborne and railroad transport to natural gas. Read More
---
PetroNor E&P Limited informs that 1.88 mmbo of net contingent resources are being transferred to reserves increasing PetroNor's proven plus probable reserves from 20.2 mmbo to 22.1 mmbo (estimate as per 1 January 2021). The reserves upgrade corresponds to a reserve replacement ratio of approximately 140 per cent of PetroNor's expected net 2021 production. The reserves upgrade is related to the development of Tchibeli NE, a separate structure within PNGF Sud which was drilled in 1989. PetroNor holds 16.83 per cent net interest in the offshore PNGF Sud license in the Republic of Congo. The license is operated by Perenco. Read More
---
During the period from 29 November to 3 December 2021, Eni acquired n. 2,716,195 treasury shares, at a weighted average price per share equal to 11.79165 euro, for a total consideration of 32,028,414.44 euro within the authorization to purchase treasury shares approved at Eni's Ordinary General Meeting of shareholders on 12 May 2021, previously subject to disclosure pursuant to art. 144-bis of Consob Regulation 11971/1999. On the basis of the information provided by the intermediary appointed to make the purchases, the following are details of transactions for the purchase of treasury shares on the Electronic Stock Market on a daily basis: Read More
---
Transparency Market Research delivers key insights on the global district heating market. In terms of revenue, the global district heating market is estimated to expand at a CAGR of 4.7% during the forecast period, owing to numerous factors, regarding which TMR offers thorough insights and forecast in its report on the global district heating market. The global district heating market has been positively impacted by the increase in global heat demand and renewable energy-based district heating systems. Read More
---
Saudi Arabia's economy is set to grow by 7 percent year-on-year in 2022 due result of significantly higher oil sector growth and robust levels of non-oil growth, Riyadh-based Jadwa Investment said. The strong level of growth of this year is expected to continue into next year, the investment bank said in a report on Tuesday. International Monetary Fund said in July the kingdom is expected to grow 2.4 per cent this year and 4.8 per cent in 2022. Read More
---
---
The UN Environment Programme (UNEP) today announced its 2021 Champions of the Earth. The Champions were chosen for their transformative impact on the environment and their leadership in advancing bold and decisive action on behalf of people and the planet. This year's awards highlight the UN Decade on Ecosystem Restoration, which runs until 2030, coinciding with the deadline for achieving the Sustainable Development Goals. By halting and reversing the degradation of terrestrial and aquatic ecosystems, we can prevent the loss of one million endangered species. Scientists say restoring only 15 per cent of ecosystems in priority areas and thereby improving habitats can cut extinctions by 60 per cent. Read More
---
Genex Power Limited (ASX:GNX) announced that the Australian Energy Market Operator (AEMO) has completed its assessment of the Generator Performance Standards (GPS) for the 50MW/100MWh Bouldercombe Battery Project (BBP or the Project) and has issued their GPS approval for the Project by way of providing a letter pursuant to clause 5.3.4A and 5.3.4B of the National Electricity Rules. Read More
---
IMServ announced the signing of a new strategic partnership with British Gas Business (BGB). The expanded partnership sees IMServ become BGB's preferred metering partner for the delivery of energy metering services to BGB's UK customers. BGB provides efficiency, resilience, and sustainability solutions to a wide range of sectors including manufacturing, commercial real estate, and healthcare, and has previously helped Manchester University NHS Foundation Trust cut its carbon emissions by 75%. Read More
---
The U.S. Department of Energy is pleased to announce the launch of "People Powered," a new podcast series featuring the stories of real people working in the energy industry. Presented by Direct Current – An Energy.gov Podcast, the series will introduce you to some remarkable folks doing the work that's powering our clean energy revolution — sometimes in surprising ways. Read More
---
Aramco today announced its entry into Saudi Arabia's domestic lubricants market, offering consumers a new line of lubricant products under the ORIZON® brand. Aramco timed the ORIZON® launch to coincide with the inaugural Saudi Arabian Formula 1 Grand Prix in Jeddah, Saudi Arabia. Aramco is a global sponsor of Formula 1. Aramco has introduced the ORIZON® product line in more than 20 cities including Riyadh, Jeddah and Dammam with more locations planned. ORIZON® products include synthetic and semi-synthetic lubricants for gasoline engines and heavy-duty diesel engines, as well as driveline products, greases and brake fluids. The company has also expanded the brand to include ORIZONPRO® which is a high-performance line for theindustrial sector. Read More
---
Neste reaches a Leadership level in CDP's Climate Change and Forests assessments and receives a good score in the Water Security category Read More
---
Electric vehicles twice as likely to suffer wheel and tyre breakdowns than petrol and diesel cars due to heavier weight, recovery service warns More than a third of breakdown assistance callouts made by EV owners are due to punctures, tyre damage or wheel issues, according to Liverpool Victoria's vehicle recovery division, Britannia Rescue. Read More
---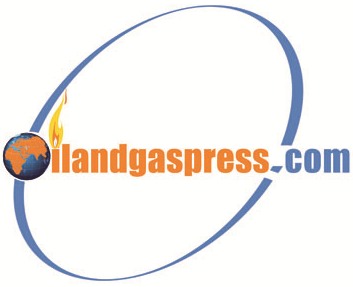 OilandGasPress Energy Newsbites and Analysis Roundup |Compiled by: OGP Staff, Segun Cole @oilandgaspress.
Submit a Press Release
---
Oil and gas, press, Energy, Climate, Renewable, Wind, Biomass, Sustainability, Oil Price, LPG, Solar, Marine, Aviation, Fuel, Hydrogen, Electric ,EV, Gas, Please send us your industry related news for publication.
Announce new products, New Partnerships, New director appointment, New office, financial reports, New sales staff, new contracts, charity affiliations and general news and offers by your organisation! Submit your Releases or contact us now!
Disclaimer: News articles reported on OilAndGasPress are a reflection of what is published in the media. OilAndGasPress is not in a position to verify the accuracy of daily news articles. The materials provided are for informational and educational purposes only and are not intended to provide tax, legal, or investment advice. Email us info@OilAndGasPress.com