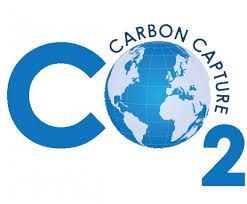 Eni Plans to accelerate UK CCS development
Eni and Progressive Energy Limited have announced the signing of a framework agreement to further accelerate carbon capture and storage (CCS) within the HyNet North West low carbon cluster project.
---
Under the agreement, Eni will develop and operate both the onshore and offshore transportation and storage of CO2 in their Liverpool Bay assets, whilst Progressive Energy will lead and coordinate the capture and hydrogen aspects of the project on behalf of Hynet North West, thereby linking together the sources of CO2 emissions to Eni's transportation and storage infrastructure.
---
Memoranda of understanding in respect of the capture and storage of future CO2 emissions across the region have been signed between Eni and multiple industrial companies who wish to reduce their CO2 emissions through HyNet North West.
---
The agreement is a key milestone for the nationally important project. Driving forward the clean fuel transition, HyNet North West will substantially reduce CO2 emissions and create new green jobs across the North West of England and North Wales, both through the capture and storage of emissions from industry (the element Eni is participating in and leading), and through the supply of low carbon hydrogen as an alternative to fossil fuels.
---
The HyNet project is essential for UK Government to achieve several objectives within its recently announced 10-Point Plan for a Green Industrial Revolution, as well as the local net zero targets of Cheshire West & Chester in 2045, Liverpool City Region in 2040 and Greater Manchester in 2038.
---
Information Source: Read Full Release ..–>
---