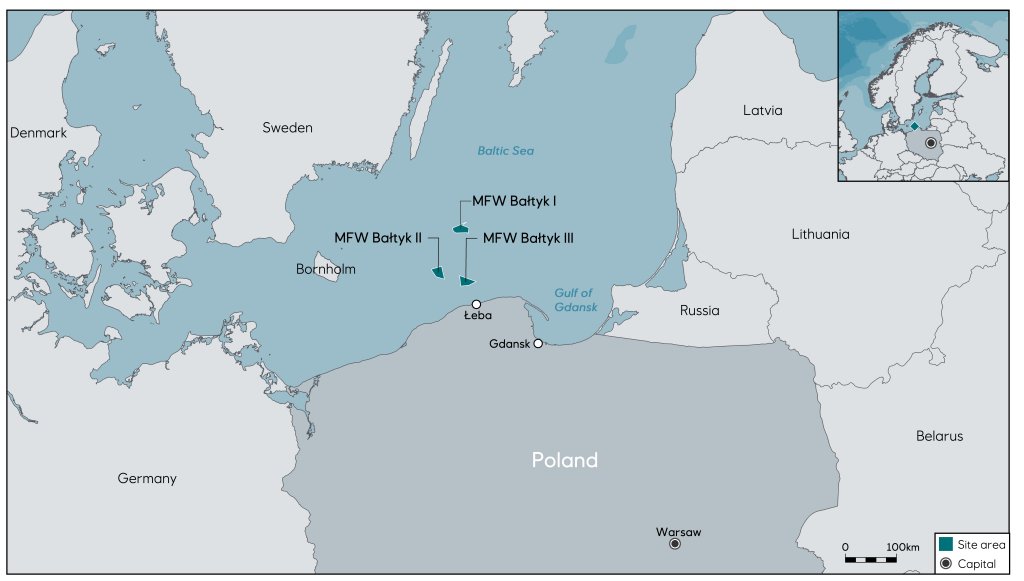 Equinor Updates on acquisition of site at the port of Leba in Poland
Equinor has completed the acquisition of a site at the port of Łeba to serve as the operations and maintenance (O&M) base for the Polish Baltic Sea offshore wind projects. The announcement makes Equinor the first developer to confirm an offshore wind maintenance port in Poland together with the joint venture partner Polenergia.
---
Equinor will construct, own and operate the base which will support the Bałtyk offshore wind projects of Equinor and partner Polenergia, and could also support additional activities in the future. Equinor and Polenergia are currently jointly developing the Bałtyk III, Bałtyk II and Bałtyk I offshore wind projects. Bałtyk III and Bałtyk II, with a combined potential capacity of 1440 MW, were awarded contracts for difference (CfD) by Poland's Energy Regulatory Office on May 4, 2021.
---
Says Michal Kolodziejczyk, Equinor country manager in Poland: "The selection of Łeba to host the operations and maintenance base for Bałtyk II and Bałtyk III is another step towards the development of the Baltyk offshore wind projects. We are making a long-term investment in Łeba as a future hub of offshore wind in Poland. We are committed to creating lasting local value through our projects in Poland, and the O&M base means jobs and investment for Łeba and the region. We are excited to contribute to a new chapter in the rich maritime tradition of Łeba and will continue to engage in a dialogue with all stakeholders as Poland's offshore wind industry takes shape."
---
Information Source: Read Full Release ..–>
---