GM's Hands-Free Technology Shapes Ultra Cruise
General Motors announced that Ultra Cruise1, the company's next-generation advanced driver assistance system2 designed to ultimately enable hands-free driving in 95 percent of all driving scenarios, will have a 360-degree view of the vehicle through a unique sensor suite when it launches on the Cadillac CELESTIQ 3. GM's Ultra Cruise sensor strategy is directly guided by the company's philosophy of safely deploying advanced driver assistance (ADAS) technologies.
The destination-to-destination hands-free system will use more than just cameras to "see" the world. Ultra Cruise uses a blend of cameras, short- and long-range radars, LiDAR behind the windshield, an all-new computing system and a driver attention system to monitor the driver's head position and/or eyes in relation to the road to help ensure driver attention. These systems work together through "sensor fusion" to provide Ultra Cruise with a confident, 360-degree, three-dimensional representation of the vehicle's surroundings.
Over time, GM expects that customers will be able to travel truly hands-free with Ultra Cruise across nearly every paved public road in the U.S. and Canada, including city streets, subdivision streets and rural roads, in addition to highways. Vehicles equipped with Ultra Cruise hardware will experience incremental enhancements through over-the-air software updates. GM is focused on expanding ADAS accessibility with the combination of currently available Super Cruise4 driver assistance technology and soon, Ultra Cruise, bringing these technologies to more customers on more vehicles, in more regions at more price points.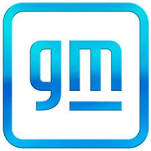 How Ultra Cruise's sensor suite works:
GM is developing Ultra Cruise software in-house with a team of highly skilled software engineers around the world. The company also works with suppliers who are experts in their relative spaces and integrates their sensing technologies with its homegrown software to bring Ultra Cruise to life.
Driver attention system: This small camera, located on the top of the steering column, uses infrared light to help monitor the driver's head position and/or eyes in relation to the road to help ensure driver attention.
Compute platform: This is the physical hardware that enables Ultra Cruise. The system will be powered by a scalable compute architecture featuring system-on-chips (SoCs) developed by American semiconductor company Qualcomm Technologies.
Long-range cameras: These seven, eight-megapixel cameras are located on the front, corners, back and sides of the vehicle, providing expanded fields of view for Ultra Cruise. They help enable the system to detect objects such as traffic signs, traffic lights, other vehicles and pedestrians.
Short-range radars: Placed on the four corners of the vehicle, these radars are used to help sense a radius of up to 90 meters, like pedestrians crossing the street or vehicles in surrounding lanes.
---
Information Source: Read More "
Energy Monitors , Electric Power , Natural Gas , Oil , Climate , Renewable , Wind , Transition , LPG , Solar , Electric , Biomass , Sustainability , Oil Price , Electric Vehicles,