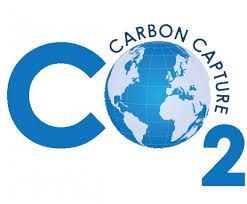 Hydrogen and carbon capture projects in UK's Humber region
Equinor and SSE Thermal have today unveiled plans to jointly develop two first-of-a-kind, low-carbon power stations in the UK's Humber region, comprising one of the UK's first power stations with carbon capture and storage (CCS) technology, and the world's first 100% hydrogen-fuelled power station.
---

The plans, underpinned by a new cooperation agreement between the two companies, would support the UK's transition to net zero and accelerate the decarbonisation of the Humber, the UK's largest and most carbon-intensive industrial cluster. The projects have the potential to create thousands of skilled jobs and revitalise a key industrial heartland.
---
The two decarbonised power stations, which would form a 'clean power hub' near Scunthorpe, North Lincolnshire, would be among the first in the world to utilise CCS and hydrogen technologies. Keadby 3 and Keadby Hydrogen would replace older, carbon-intensive generation on the electricity grid, providing flexible and efficient power to support intermittent renewable generation and maintain security of supply through the net zero transition.
---
These projects would also result in the Humber making a significant contribution to the UK's 2030 targets for CCS and hydrogen. Keadby 3 could deliver 15% of the target for 10MT of carbon captured annually by 2030, while the demand from Keadby Hydrogen could account for a third of the 5GW hydrogen production goal.
---
Information Source: Read Full Release ..–>
---
Press release by: