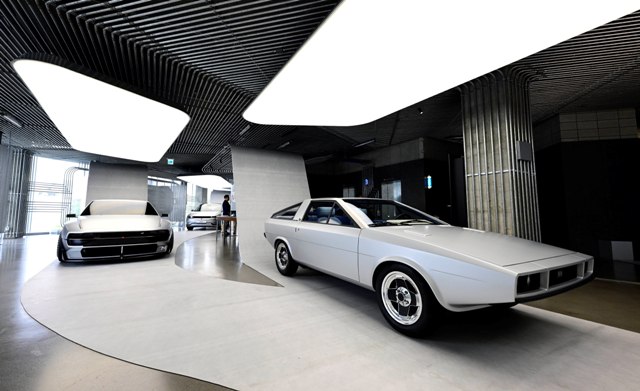 Hyundai Motor Opens Heritage Exhibition
(Oilandgaspress) Hyundai Motor Company today announced its first heritage exhibition 'PONY, the timeless' at Hyundai Motorstudio Seoul. The exhibition is presented as part of the newly launched Hyundai Heritage project that reflects on the past and future of the brand, and will open to the general public from June 9. The project also heralds the publication of RETRACE, a collection book and magazine series that celebrates the brand's heritage.
The opening celebration took place on June 7 with VIP guests from various industries, including art, fashion, and architecture. The event included presentations about Hyundai's Heritage project, the exhibition, and the RETRACE Series, and also featured a performance from the band Jannabi.
Joining the event were Euisun Chung, Executive Chair of Hyundai Motor Group, Jaehoon Chang, President and CEO of Hyundai Motor Company, and many former members of Hyundai who enabled the creation of Pony.
"In an age when artificial intelligence and robotics have a profound impact on the way we live and work, we wanted to take the opportunity to reflect on the core purpose of the company and the direction of our future. In seeking the answer, we looked back at our roots and what made us the company we are today," said Executive Chair Chung. "We realized that Hyundai Motor was shaped by the experience and mindset that we accumulated while developing the Pony, Korea's first independently developed mass-production model."
---
Information Source: Read More "
Energy Monitors , Electric Power , Natural Gas , Oil , Climate , Renewable , Wind , Transition , LPG , Solar , Electric , Biomass , Sustainability , Oil Price , Electric Vehicles,