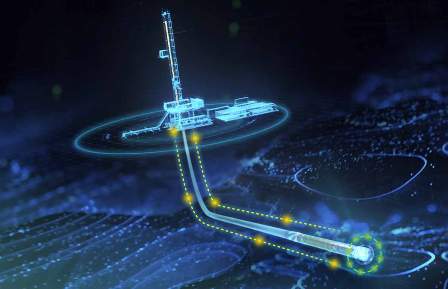 Schlumberger Introduces Autonomous Directional Drilling
It provides solutions to steer autonomously through any section of the wellbore. Leveraging an intelligent and dynamic downhole automated control system that instantly interprets and acts on data, Schlumberger continues to advance its digital offering enhancing well construction performance.
---
Schlumberger Autonomous Directional Drilling solutions are built upon four distinct pillars: intelligent planning, intelligent execution, surface automation, and downhole automation. To achieve downhole automation, Schlumberger has introduced a downhole automated control system—an advanced and intelligent closed-loop control unit— that acquires, interprets and acts upon data to drill better wells, faster. The system performs corrections immediately. This ensures drilling trajectory accuracy and removes data-to-surface delays to improve decision latency—resulting in greater overall directional drilling efficiency. Current Autonomous Directional Drilling applications include auto-vertical, auto-tangent, and auto-curve.
---
In the Middle East, an operator used Schlumberger's Autonomous Directional Drilling to drill curves on four wells. The combined solution enabled the operator to reduce downlinks to the rotary steerable system by 49% as compared to offset wells drilled in manual mode, while achieving a 37% increase in ROP. In the Permian Basin, an operator used a similar solution to autonomously drill the curve and lateral sections for seven wells. The operator reduced downlinks by 42% for all curve sections, while increasing ROP by 39%.
---
Information Source: Read Full Release ..–>
Oilandgaspress.com | Energy, Climate, Renewable, Wind, Biomass, Sustainability, Oil Price, LPG, Solar
The information comprised in this section is not, nor is it held out to be, a solicitation of any person to take any form of investment decision.
Please use our attached online form.
Submit your Releases or contact us now!

Submit a Press Release
Follow us: @OilAndGasPress on Twitter | OilAndGasPress on Facebook