Latest Energy News As Reported|International Rig Count up 15 to 930
London, 06 April, 2023, (Oilandgaspress): The Worldwide Rig Count for March was 1,879, down 43 from the 1,921 counted in February 2023. U.S. Rig Count is down 4 from last week to 751 with oil rigs down 2 to 590, gas rigs down 2 to 158 and miscellaneous rigs unchanged at 3.Canada Rig Count is down 12 from last week to 127, with oil rigs down 6 to 52, gas rigs down 6 to 75.
---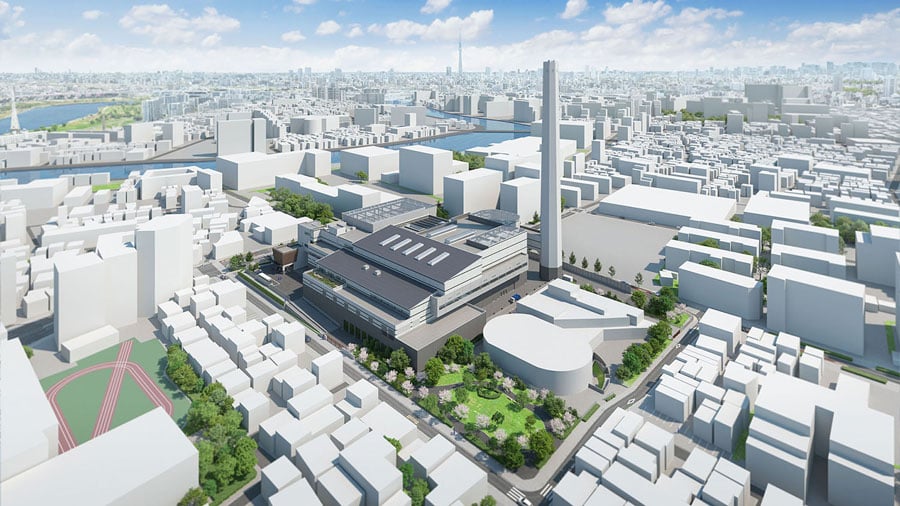 Mitsubishi Heavy Industries Environmental & Chemical Engineering Co., Ltd. (MHIEC), a Group company of Mitsubishi Heavy Industries, Ltd. (MHI), has received an order from the Clean Authority of TOKYO to rebuild the Kita Incineration Plant in Kita City, Tokyo. This municipal solid waste incineration plant with disposal capacity of 600 tonnes per day has been in operation since 1998, and has become superannuated. Completion and handover of the new facility is scheduled for February 2030.
The new plant will comprise two stoker incinerators(Note1), each with disposal capacity of 300 tonnes per day, and power generation equipment. The stokers to be used are V-type stoker waste incinerators with low loss on ignition(Note2), developed exclusively by MHIEC to further optimize the drying and combustion process compared to conventional stokers. This is the first use of this system in Japan. The plant will also incorporate high efficiency power generation using heat energy produced during the incineration process, as well as provide excess heat to nearby city facilities.
The V-type stokers to be installed in the new plant have an optimized stoker structure and incinerator shape with the surface of the stoker directed at the center of the flame during each of the processes of drying, combustion and post-combustion. The main benefit of this design is the ability to efficiently make use of radiant heat as the waste is combusted, helping to stably burn and reduce the volume of waste, which varies in terms of characteristics and conditions, and reducing the proportion of unburned combustibles in the post-combustion ash (unburned waste), contributing to a lower environmental load. The environmental performance and other benefits of this design were recognized in July 2022 with the receipt of the top "Ministry of Economy, Trade and Industry (METI) Minister's Award" at the 48th Outstanding Environmental Systems Awards, hosted by The Japan Society of Industrial Machinery Manufacturers (JSIM).(Note3) The tender for this project was conducted as a comprehensive evaluation that considered the technical aspects of the proposal along with the cost. MHIEC's proposal was selected in recognition of the use an exterior design reflecting the history of the area that minimized the oppressive feel of the building, a reduced environmental load from CO2 fixation through appropriate use of lumber from the Tama area, and improved automated combustion control using sensing technologies and deep learning. The total tax excluded value of the contract, including dismantling and removal of the existing structure and construction of the new facility, is approximately 55.2 billion yen. Read More
---

The Board of Directors of GreenIT, the Italian joint venture established in 2021, 51% owned by Plenitude (Eni) and 49% by CDP Equity (CDP Group), and active in the production of electricity from renewable sources, approved the new 2023-2027 Business Plan with approval from the shareholders for the financial support needed for its implementation. GreenIT plans to invest a total of 1.7 billion euro (including the capital already invested) in Italy by 2027, partly through the contribution of further resources by the two partners in proportion to their respective stakes in the company.
The funds are earmarked for several strategic areas of intervention of the Plan, including the development and construction of greenfield offshore and onshore plants, the carrying out of already authorised projects, and the end-of-life repowering of existing operating plants with the aim of extending and enhancing their production capacity.
The company, chaired by Esedra Chiacchella (CDP) and led by CEO Paolo Bellucci (Plenitude), has set itself a target of 1,000 MW of installed capacity by 2027 to accelerate Italy's energy transition, in line with the 2030 Integrated National Energy and Climate Plan. The financial commitment and the approved Business Plan are part of Plenitude and the CDP Group's strategy to contribute to the progressive decarbonisation of the electricity sector in Italy. Read More
---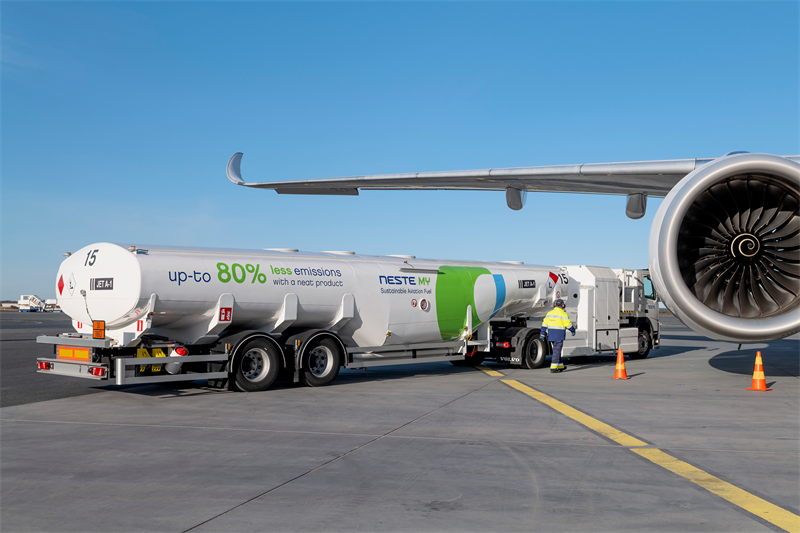 Neste, ITOCHU Corporation and Fuji Oil Company collaborated to supply sustainable aviation fuel (SAF), which was locally-blended with conventional jet fuel, to the Japanese market as part of a demonstration project of the Civil Aviation Bureau of the Japanese Ministry of Land, Infrastructure, Transport and Tourism (MLIT). The initiative helps Japan prepare for the future when significantly larger quantities of SAF will be needed to help the aviation industry achieve its emissions reduction goals. MLIT has set the target to achieve 10% SAF use in Japan by 2030.
In this partnership, ITOCHU imported neat (i.e. unblended) Neste MY Sustainable Aviation Fuel™ into Japan where the fuel was locally blended with conventional fossil jet fuel in cooperation with Fuji Oil Company. A portion of the blended SAF has been delivered to Chubu Centrair International Airport, located south of Nagoya in central Japan, for use in flight inspection aircraft owned by the Civil Aviation Bureau of the MLIT. The fuel delivery makes Chubu Centrair the third airport in Japan to enable airlines to benefit from Neste-produced SAF, following earlier deliveries into the Haneda International Airport and Narita International Airport.
All Nippon Airways (ANA) and Japan Airlines (JAL) have purchased locally blended SAF from ITOCHU. ANA will use the fuel on their international and domestic flights from Haneda and Narita airport. JAL will be the first airline using SAF at Chubu Centrair Airport as well as at Haneda and Narita airports going forward. Read More
---

Neptune Energy today announced an agreement to create new "digital twins" of two offshore platforms in the Dutch North Sea, expanding its portfolio of digitized assets to 14. The twins enable engineers to carry out traditional offshore work from an onshore location, accelerating work schedules and reducing costs.
Leading UK-based 3D technology specialist, Eserv, will digitize the Neptune-operated D15-A and K12-C platforms, having previously created digital versions of 12 platforms in the Dutch and UK sectors.
Instead of flying to the offshore platforms to perform routine inspection and planning activities, Neptune teams can visit the assets virtually. Thousands of hours of work have been completed from office-based locations in this way since the twins were introduced.
Neptune Energy's Director of Operations in the Netherlands, Stephane Lacote, said: "The use of 3D technologies such as digital twins has provided significant benefits including reducing operational costs by enabling traditional offshore activities to be completed quickly and efficiently, without travelling offshore.
"Our engineering teams can now virtually visit platforms to support the safe running of operations from anywhere on the planet."
Digitising operational assets to improve safety and productivity and to reduce environmental impacts supports Neptune Energy's aims to enhance asset integrity and to provide employees with technologies that support collaboration with colleagues globally. Read More
---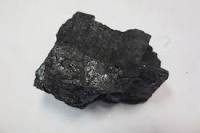 India's power generation grew at the fastest pace in over three decades in the just-ended fiscal year, a Reuters analysis of government data showed, fuelling a sharp surge in emissions as output from both coal-fired and renewable plants hit records. Read More
---
Baker Hughes Rig Count: International Rig Count is up 15 rigs from last month to 930 with land rigs up 9 to 702, offshore rigs up 6 to 228.

---
Eni, in partnership with PetroCi, celebrated the sail away of the FPSO Firenze to the Baleine field offshore Côte d'Ivoire yesterday in Dubai. The event was attended by Mamadou Sangafowa-Coulibaly, Minister of Mines, Petroleum and Energy Côte of d'Ivoire, and other dignitaries.
The FPSO Firenze will allow production start-up of the Baleine field, which is the largest hydrocarbon discovery in Côte d'Ivoire to date, with an estimated oil in place of 2.5 billion barrels and 3.3 trillion cubic feet of associated gas. The development of Baleine will also be Africa's first net-zero emission project (Scope 1 and 2).
The FPSO Firenze, that will be renamed Baleine after its arrival in Cote d'Ivoire, has been refurbished and upgraded in order to allow it to treat up to 15,000 bbl/d of oil and around 25 Mcfd/d of associated gas. The entire gas production will be delivered onshore via a newly built export pipeline. The installation of the subsea production system and well completion campaign are underway and will ensure an accelerated start-up of production by June 2023.
Eni's phased development model and fast track have proven to be effective, as the project is set to start production less than 2 years from the Baleine 1X discovery well and one and a half years after the FID. Eni is already progressing swiftly on the second phase of the project forecasting a start-up of production by December 2024 after having taken the FID in December 2022.
Eni is committed to sustainable development, and the Baleine field's net-zero emission project is a significant step towards achieving this goal. The company looks forward to contributing to the development of Côte d'Ivoire's hydrocarbon industry with the Baleine field and its other projects in the Ivorian deep water.
The Baleine field extends over blocks CI-101 and CI-802. Eni also owns interests in four other blocks in the Ivorian deep water: CI-205, CI-501, CI-401, and CI-801, all with the same partner, PetroCi Holding. Read More
---
Oil and Gas Blends
Units
Oil Price $
change
Crude Oil (WTI)
USD/bbl
$80.46
Down
Crude Oil (Brent)
USD/bbl
$84.87
Up
Bonny Light
USD/bbl
$84.57
Down
Saharan Blend
USD/bbl
$84.77
Up
Natural Gas
USD/MMBtu
$2.05
Down
OPEC basket 05/04/23
USD/bbl
$85.49
—
At press time 06 April 2023
OPEC Reference Basket (ORB) made up of Saharan Blend (Algeria), Girassol (Angola), Djeno (Congo), Zafiro (Equatorial Guinea), Rabi Light (Gabon), Iran Heavy (Islamic Republic of Iran), Basra Medium (Iraq), Kuwait Export (Kuwait), Es Sider (Libya), Bonny Light (Nigeria), Arab Light (Saudi Arabia), Murban (UAE) and Merey (Venezuela).
---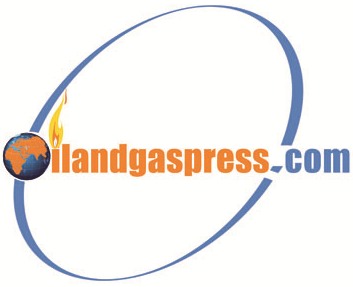 OilandGasPress Energy Newsbites and Analysis Roundup | Compiled by: OGP Staff, Segun Cole @oilandgaspress.
Disclaimer: News articles reported on OilAndGasPress are a reflection of what is published in the media. OilAndGasPress is not in a position to verify the accuracy of daily news articles. The materials provided are for informational and educational purposes only and are not intended to provide tax, legal, or investment advice.
Information posted is accurate at the time of posting, but may be superseded by subsequent press releases
Please email us your industry related news for publication info@OilAndGasPress.com
Follow us: @OilAndGasPress on Twitter |
Oil and gas press covers, Energy Monitor, Climate, Renewable, Wind, Biomass, Sustainability, Oil Price, LPG, Solar, Marine, Aviation, Fuel, Hydrogen, Electric ,EV, Gas,
Subscribe to Oil, Gas, Energy News Release Service
---