New British oil and gas tax changes set to protect energy security and jobs
(Oilandgaspress) The Energy Profits Levy, which puts a marginal tax rate of 75% on North Sea oil and gas production, will remain in place for the next five years while oil and gas prices remain higher than historic norms – but this will fall back to 40% when prices consistently return to normal levels for a sustained period.
The Energy Profits Levy will remain in place until March 2028, and the Government will introduce a new Energy Security Investment Mechanism to protect domestic energy supply and help safeguard some of the tens of thousands of jobs reliant on the sector.
This forms part of the Government's strategy to support households with energy bills whilst providing certainty to investors to secure the long-term future of domestic energy production.
The Energy Profits Levy has raised around £2.8 billion to date, helping the Government pay just under half the typical household energy bill last winter.
Put in place to tax extraordinary profits made by industry following record high prices of oil and gas driven by Putin's invasion of Ukraine, the levy has raised around £2.8 billion to date and is expected to raise almost £26 billion by March 2028 – helping to fund the measures to help with the cost of living, such as the Energy Price Guarantee.
While the levy included an investment allowance to encourage firms to continue to invest in oil and gas extraction in the UK, industry has warned that companies are cutting back on investment. This puts the long-term future of the UK's domestic supply at risk, meaning we would be forced to import more from abroad at a time when reliable and affordable energy is a focus for families and businesses.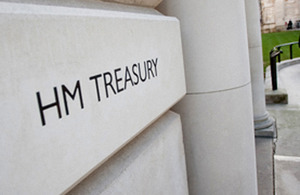 In response to this, the Government has today announced an Energy Security Investment Mechanism to give the oil and gas sector certainty to raise capital and invest in new and existing projects, securing affordable and reliable domestic energy supply and protecting some of the 215,000 British jobs the sector supports. It will mean that if prices fall to historically normal levels for a sustained period the tax rate for oil and gas companies will return to 40%, the rate before the Energy Profits Levy was introduced. Based on the independent Office for Budget Responsibility's forecast the Energy Security Investment Mechanism won't be triggered until before the tax's planned end date in March 2028.
In light of Putin's weaponisation of energy, the UK government is taking concrete steps to accelerate home-grown sources of energy to reduce the UK's reliance on foreign imports. In October 2022, the industry regulator the North Sea Transition Authority (NSTA) opened applications for oil and gas licences to explore and potentially develop 898 blocks and part-blocks in the North Sea which may lead to over 100 licences being awarded from later this year.
This 'windfall tax' takes the total revenues from taxes on oil and gas companies to £50 billion over the next five years. These taxes will have helped the Government save the typical household over £1,500 to July. It also helped cut the energy bills of businesses from pubs to leisure centres, with just under £40 billion paid out across businesses and households to date.
The tax rate for oil and gas companies will only return to 40% if both average oil and gas prices fall to, or below, $71.40 per barrel for oil and £0.54 per therm for gas, for two consecutive quarters. This level is based on 20-year historical averages. The Energy Security Investment Mechanism is not expected to impact receipts from the Energy Profits Levy, based on current market forecasts.
The Government has also published the terms of reference for the oil and gas fiscal regime review that was announced at the Autumn Statement. The review will focus on how the tax regime can support the country's energy security and our net-zero commitments, while ensuring the country retains a fair return in exchange for the use of its resources when responding to any future price shocks.
---
Information Source: Read More "
Energy Monitors , Electric Power , Natural Gas , Oil , Climate , Renewable , Wind , Transition , LPG , Solar , Electric , Biomass , Sustainability , Oil Price , Electric Vehicles,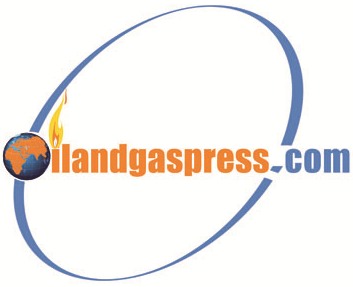 Oil and Gas News Undiluted !!! �The squeaky wheel gets the oil�