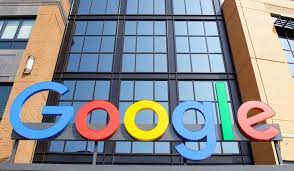 Google investing approximately 1b euros in clean energy in Germany
Today's agreement with ENGIE, a large European utility, is helping us do just this. As part of our broader announcement that, between now (2021) and 2030, Google will be investing approximately 1 billion euros in digital infrastructure and clean energy in Germany, Google: to show it can be done, but more importantly, to make it easier for others to do the same.
---
Google has signed a first-of-its-kind agreement in Europe to purchase the clean energy that will help ensure that our operations in Germany will operate at nearly 80% carbon-free energy on an hourly basis beginning in 2022. In line with our 2030 commitment to operate on carbon-free energy 24/7 at all our campuses and data centers worldwide, we will continue to work to increase this percentage to 100%.
---
Beyond our own goals, this agreement establishes a roadmap for other companies to follow as we work together to decarbonize electricity use and support Europe's green recovery. 
---
Under the terms of the agreement we are announcing today, ENGIE will assemble and develop a carbon-free energy portfolio on Google's behalf that has the ability to flex and grow as our needs change in the region.
---
Jointly with ENGIE, Google will purchase electricity from 23 renewable energy projects in five German states. Some will be newly-built from scratch. Others (such as existing onshore wind projects that will no longer receive national subsidy support) will see their life extended, so they continue to produce clean electricity instead of being dismantled. By working with our energy suppliers to transform the way clean energy is delivered to customers, Google is supporting Germany's decarbonization goals.
---
Information Source: Read More–>
Oilandgaspress.com | Energy, Climate, Renewable, Wind, Biomass, Sustainability, Oil Price, LPG, Solar