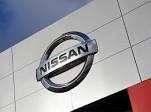 Nissan shows progress with Nissan NEXT transformation plan
Nissan Motor Co., Ltd. today issued an update on progress achieved at the mid-point of its four-year Nissan NEXT transformation plan, coinciding with publication of the company's full-year results for the 12 months to March 31, 2022.
The Nissan NEXT plan was launched in May 2020 with the goals of rationalizing capacity and streamlining operations, prioritizing core markets and focusing on core models and technologies, while revitalizing the foundation of the business.
Nissan is ahead of plan in key areas across its rationalization initiatives, creating a leaner business true to its strengths concentrated on delivering sustainable profitability. In the first two years, Nissan has optimized production, streamlined its product line-up, and refined its global management structure. These efforts have bolstered Nissan's ability to respond to unprecedented transformations in mobility as well as global disruptions, while reducing Nissan's breakeven point and generating material cost savings.
Nissan has also delivered progress ahead of plan for its prioritization and focus initiatives, improving the quality of its business foundations and positioning the company to progress its long-term electrification and carbon neutrality ambitions. Nissan will further intensify its focus on the seeds of future growth and revitalize its foundations through ongoing cultural transformation efforts.
In its Nissan NEXT update, the company has reported progress in the following areas:
Rationalization actions to strengthen agility and sustainable profitability
Global production capacity reduced by 20%
Product line-up reduced by 15%, with Nissan dedicating more resources to its most compelling models
Global management structure refined from seven to four regions, creating a leaner, more agile organization
Fixed costs optimized by 350 billion yen, 17% ahead of the original 300bn yen target
---
Information Source: Read More
Reports strong financial results for fiscal year 2021 with Full year operating profit of 247.3 billion yen and net income of 215.5 billion yen
ENERGY | ELECTRIC POWER | NATURAL GAS | AUTOMOTIVE | CLIMATE | RENEWABLE | WIND | TRANSITION | LPG | OIL & GAS | SOLAR | ELECTRIC VEHICLES| BIOMASS | SUSTAINABILITY | OIL PRICE |