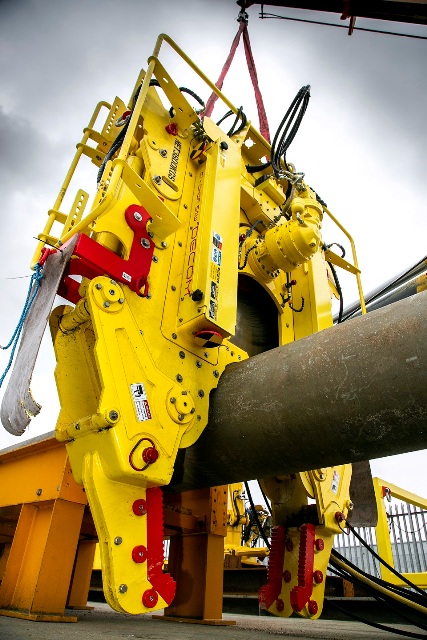 Decom solutions expands into Aberdeen
Decommissioning solutions specialist, Decom Engineering, is expanding its operations with a new base near Aberdeen, which will improve access to key oil and gas clients. The £200,000 investment will establish a test centre and office facility on the doorstep of Europe's oil capital, as part of a strategy to win major decommissioning projects.
---
Established in 2011, the Northern Ireland-based engineering company has developed technologies which provide greener, faster and safer solutions for decommissioning in the energy sector.
The company's Pipe Coating Removal (PCR) equipment can strip and clean decommissioned or surplus pipelines of multiple coatings so they can be repurposed for use on other projects, while its range of cold cutting saws are in demand on international decommissioning projects as oil and gas operators replace or remove ageing infrastructure and redundant assets.
---
In the last year Decom Engineering has hosted a number of technology showcases and equipment trials in and around the Granite City which has led to securing contracts with major energy sector contractors.
---
The new facility will strengthen its position to win further work in the UK and further afield with clients who have global operations, and it is anticipated up to six new engineering, design and administration posts will be created.
---
Information Source: Decom Engineering –>
---
Submitted By: Stephen Rafferty, Sure Public Relations Ltd. Issued on behalf of Decom Engineering Ltd
---
Oilandgaspress.com | Energy, Climate, Renewable, Wind, Biomass, Sustainability, Oil Price, LPG, Solar
Please use our attached online form.
Submit your Releases or contact us now!

Submit a Press Release
Follow us: @OilAndGasPress on Twitter | OilAndGasPress on Facebook