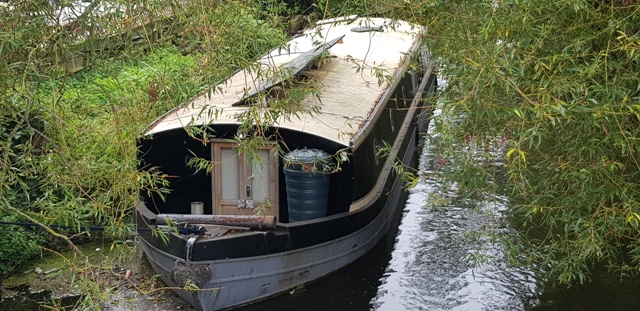 Energy News Digest to 17th September 2021
API report U.S. crude oil, gasoline and distillate stocks fell more than expected last week, after Hurricane Ida shut numerous refineries and offshore drilling production.
---
T pylons design in Great Britain The T-pylons have a single pole and T-shaped cross arms which hold the wires in a diamond 'earring' shape. They are 35 metres high, a third shorter than National Grid's traditional lattice pylons, and have a smaller footprint using less land.
The new pylons form part of National Grid's Hinkley Connection project, a £900m investment to connect low carbon electricity from Hinkley Point C Nuclear power station.
---
Mazda Motors solar power generation system As part of its efforts to promote green manufacturing lines and offices in factories, Mazda Motor Corporation has initiated operation of its first solar power generation system. The solar power system, installed at Mazda's Hiroshima Plant, boasts an output of 1.1 MW of electricity. The power generated by the solar panels will supply electricity to the entire plant and be used to charge the batteries of all MX-30 EV models produced at the plant.
---
DP World to invest £300m in London Gateway The new fourth berth will raise capacity by a third and completion will coincide with the delivery of a new wave of 24,000 TEU vessels in 2023/2024, which will all be operated between Asia and Europe. In the first six months of 2021 London Gateway saw record throughput of 888,000 TEU, a more than 23 per cent increase on the previous best performance for the first half of a year.
---
Thailand's EV sanitation equipment breakthrough FULONGMA successfully held its EV sanitation ex-factory ceremony, to commemorate the completion of the Longyan Gaobei Factory's first Thailand bound order. Comprised of EV garbage compactor trucks, EV washing and sweeping trucks and EV water trucks, the order is a major milestone for FULONGMA in tapping the Southeast Asian market and a testament to the Company's further expansion in the region.
---
Kongsberg Digital wins Island Offshore contract Kongsberg Digital has signed a contract to deliver its Vessel Insight infrastructure solution to the entire Island Offshore fleet of 26 highly advanced offshore vessels. This is one of the largest contracts for Vessel Insight since the software solution was launched in 2019.
---
Oil companies are suing governments across the world Fossil fuel companies are suing governments across the world for more than $18bn (£13bn) after action against climate change has threatened their profits, according to research conducted by campaign group Global Justice Now and provided exclusively to Sky News. Five energy companies, including British companies Rockhopper and Ascent, are using a legal process that allows commercial entities to sue governments under international laws governing trade agreements and treaties.
---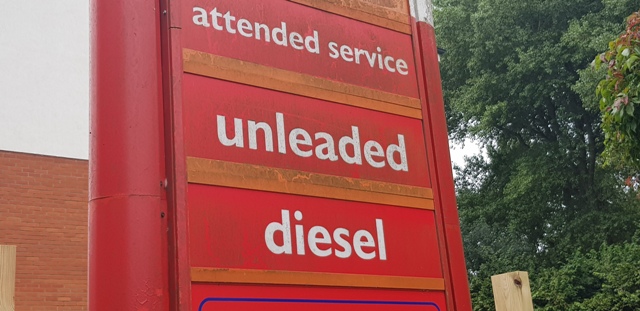 ---
Volta Trucks to manufacture full-electric Volta Zero in Steyr, Austria The announcement to partner with Steyr Automotive provides Volta Trucks with more than 100 years of manufacturing experience building large commercial vehicles. Over time, the contract will create up to 500 jobs in the region in addition to an estimated 2000 positions within the supply chain.
---
AERALIS and Rolls-Royce collaboration British military jet developer AERALIS has marked a key milestone in the development of its pioneering modular military aircraft, entering a landmark Memorandum of Understanding (MoU) with Rolls-Royce to meet the company's propulsion requirements.
---
Rivian fights climate change Electric vehicle maker Rivian and global conservation group The Nature Conservancy (TNC) today announced a collaboration dedicated to preserving biodiversity and fighting climate change. This partnership leverages the capabilities of both organizations, providing valuable resources and public education opportunities while creating new avenues for responsible access to natural spaces.
---
Ford Unveils Connected, Electrified, Confident New Fiesta Electrified powertrains will help new Fiesta drivers save fuel and reduce emissions while maximising driving fun. Ford EcoBoost Hybrid 48-volt mild hybrid technology helps optimise fuel efficiency while simultaneously enhancing Fiesta's acclaimed driving dynamics with responsive acceleration. The technology works hand-in-hand with Ford's Powershift seven-speed automatic transmission option for fast, seamless gearchanges and the most comfortable and confidence-inspiring Fiesta driving experience.
---
Commodity Prices
Units
Price $
Change
Crude Oil (WTI)
USD/bbl
$72.26
Down
Crude Oil (Brent)
USD/bbl
$75.43
Down
Bonny Light
USD/bbl
$73.60
Down
Natural Gas
USD/MMBtu
$5.30
Down
OPEC basket 16/09/21
USD/bbl
$74.17
Up
At press time 17 September 2021
---
Hurricane Energy plc Operational and Financial Update As of 15 September 2021, Lancaster was producing c.10,800 bopd from the P6 well alone with an associated water cut of c.33%. As previously announced, the 24th cargo of Lancaster oil, totalling approximately 505 Mbbls, was lifted in late-August 2021. Over 10 million barrels of Lancaster crude have now been produced and sold from the Lancaster field. The next cargo is expected to be lifted in early- to mid-October 2021.
---
Coal to clean power transition We urge countries, regions, companies and investors to join the Powering Past Coal Alliance, to accelerate the move away from coal, and the number of national government members has increased 25 percent since COP25. And we ask financial institutions to move away from coal, and seize the opportunity of investing in clean power alternatives.
---
ADNOC, bp and Masdar agree to expand UAE-UK new energy partnership Abu Dhabi National Oil Company (ADNOC), bp and Masdar announced the signing of strategic framework agreements to expand upon the UAE and UK's longstanding track record of bilateral partnership in sustainability, including the potential development of clean hydrogen hubs in both the UK and UAE at a scale of at least 2 gigawatts (GW).
The agreements underscore the partners' leadership in technology-driven solutions to the global climate challenge as well as a shared commitment to driving new economic opportunity through decarbonization, both domestically and abroad.
---
Exxon undercover sting US Democratic lawmakers are demanding that oil executives testify over a reported "long-running, industry-wide campaign to spread disinformation about the role of fossil fuels in causing global warming". The Committee Chairs requested that the oil companies produce documents and communications by 30 September related to their organizations' role in "misleading the public to prevent action on the climate crisis".
---
Government criticised for funding new gas boilers UK Government plans to fund gas boilers in poorer households have been criticised as "wasteful and baffling" given its upcoming strategy to phase them out.Documents from the Department for Business, Energy and Industrial Strategy show how the Energy Company Obligation (ECO) – which uses money raised from surcharges on energy bills to pay for efficiency measures – could also see 20,000 homes get new central heating systems with gas boilers.
---
Oil and Gas News Straight from the Source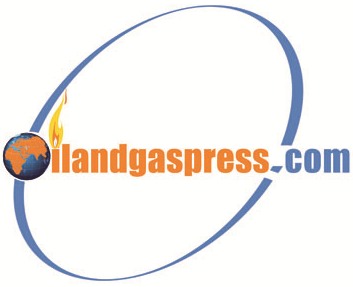 Compiled by: OGP Staff, Segun Cole , Please send us your industry related news for publication
Announce new products, New Partnerships, New director appointment, New office, financial reports, New sales staff, new contracts, charity affiliations and general news and offers by your organisation! Submit your Releases or contact us now!
Submit a Press Release
Oilandgaspress.com | Energy, Climate, Renewable, Wind, Biomass, Sustainability, Oil Price, LPG, Solar,
we provide you with the latest news summary with links straight to the source!!
News articles reported on OilAndGasPress are a reflection of what is published in the media. OilAndGasPress is not in a position to verify the accuracy of daily news articles. The materials provided are for informational and educational purposes only and are not intended to provide tax, legal, or investment advice.