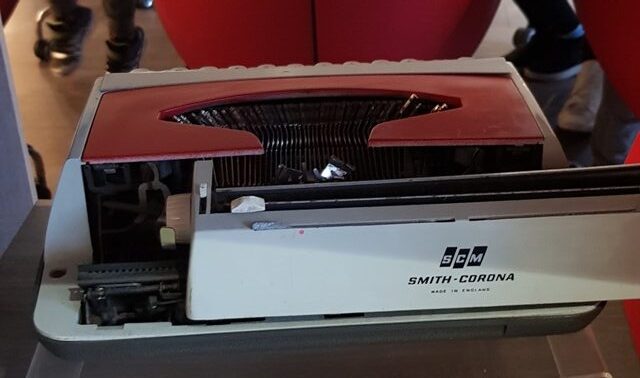 Oil and Gas, Press, Energy News Brief, 16th Nov. 2021
Neste Corporation announces that it exercises its right to redeem in full its outstanding 2.125 per cent. unsecured fixed rate notes due in 2022 (ISIN FI4000148671, NESTJVK17032022) on the redemption date of 17 December 2021 in accordance with clause 7.3 of the terms and conditions of the notes. The current outstanding nominal principal amount of the notes is EUR 321 million. On the redemption date, Neste will pay the holders of the notes a redemption price equal to 100 per cent. of the outstanding nominal principal amount of each note together with any accrued but unpaid interest to but excluding the date of redemption in accordance with the terms and conditions of the notes. The notes are listed on the official list of Nasdaq Helsinki Ltd. Neste will apply to remove the notes from trading in connection with the redemption of the notes. Neste will give notice of the redemption to the issue administrator and the noteholders in accordance with the terms and conditions of the notes. Neste will use existing liquidity reserves to finance the redemption. Read More
---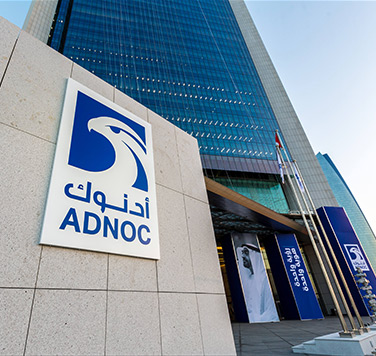 Abu Dhabi National Oil Company (ADNOC) has signed a $6.2 billion (AED 22 billion) strategic partnership investment agreement with Borealis AG to build the fourth Borouge facility – Borouge 4 – at the polyolefin manufacturing complex in Ruwais. Borouge produces crucial industrial raw materials which are exported to customers globally and used by local companies, boosting local industrial supply chains and enhancing In-Country Value. The final investment agreement was signed at the Abu Dhabi International Petroleum Exhibition and Conference (ADIPEC) by Dr. Sultan Ahmed Al Jaber, UAE Minister of Industry and Advanced Technology and ADNOC Managing Director and Group CEO and Borealis CEO, Thomas Gangl. Read More
---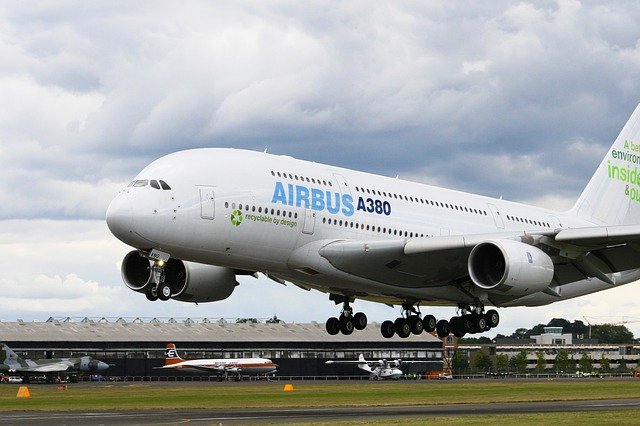 US-based Air Lease Corporation (ALC) is set to order 111 Airbus aircraft in an order to be finalised in the coming months, and has jointly launched an environmental, social governance (ESG) fund with the manufacturer. After discussions at Dubai Airshow 2021 yesterday (Monday), Airbus announced that ALC had signed a letter of intent to order 25 A220-300s, 55 A321neos, 20 A321XLRs, four A330neos and seven A350Fs. With the new order, ALC, which was founded in 2010 in Los Angeles, has ordered 496 Airbus aircraft to date. Read More
---
Qatar Stock Exchange (QSE) announced the launch of the MSCI QSE 20 ESG Index (MQ 20 ESG Index) in collaboration with MSCI Inc. (NYSE: MSCI), a leading provider of critical decision support tools and services for the global investment community.
The joint index is designed to identify the top 20 securities within the MSCI Qatar IMI Index that demonstrate the best Environmental, Social and Governance (ESG) profile. Responding to the growing demand for sustainable investment tools from investors, the MQ 20 ESG Index is the first ESG index on the Qatar equity market and marks the first co-operation between QSE and MSCI in equity indices. The MSCI QSE 20 ESG Index methodology uses a 'tilt' approach to index weightings based on MSCI ESG Ratings (AAA through CCC) and MSCI ESG Rating Trend (i.e., is a company improving its rating). A company's weight is capped according to its weight in the MSCI Qatar IMI Index. Read More
---
Mitsubishi Heavy Industries Environmental & Chemical Engineering Co., Ltd. (MHIEC), a Group company of Mitsubishi Heavy Industries, Ltd. (MHI), has received an order from Sendai City (Miyagi Pref.) for refurbishment of its Matsumori Waste-to-Energy Plant, an incineration plant for municipal solid waste. The order calls for renovation of the facility's three stoker-type incinerators(1), capable of processing 600 tonnes per day (tpd), to extend the plant's service life and enhance its energy efficiency in a quest to reduce its carbon emissions. The five-year contract is valued at 9.33 billion Japanese yen, with completion scheduled for January 2026. Read More
---
White Glacier has launched the Arctic 10+, a new immersion suit which exceeds regulatory requirements in the United States, Canada and the European Union and provides its users with the capability to survive in extreme environmental conditions including on ice or in cold water complying with the 5-day minimum survival time mandated by the Polar Code. Made from a three-layer protective system, the Arctic 10+ has an outside layer for abrasion resistance and flame protection. The middle layer offers a second level of flame protection, water tightness, and buoyancy while the third layer delivers a final level of flame protection as well as thermal protection. When conditions call for buoyancy, such as when used in the high seas, the Arctic 10+ immersion suit allows the user to float above the water, not in it, retaining bodily warmth and extending the rescue window well beyond the 6 hours that is provided by regular neoprene immersion suits. Read More
---
Dana Incorporated announced that it has priced its offering of $350 million aggregate principal amount of 4.500% Senior Notes due 2032. The company intends to use the net proceeds from the offering, together with cash on hand, to repay $349 million in outstanding borrowings under its senior secured term loan B facility. Citigroup Global Markets Inc.; Barclays Capital Inc.; BMO Capital Markets Corp.; BofA Securities; Credit Suisse Securities (USA) LLC; Goldman Sachs & Co. LLC; J.P. Morgan Securities LLC; Mizuho Securities USA LLC and RBC Capital Markets, LLC are acting as joint-bookrunning managers and Citizens Capital Markets, Inc., Fifth Third Securities, Inc. and KeyBanc Capital Markets Inc. are acting as co-managers in the offering. Read More
---
According to preliminary data, Gazprom produced 445 billion cubic meters of gas in the period from January 1 through November 15 of 2021. This is 15.2 per cent (or 58.8 billion cubic meters) more than in the same period of last year. The Company ramped up its domestic supplies from the gas transmission system by 16.5 per cent (or by 29.6 billion cubic meters) over said period of 2021.
Gazprom increased its gas exports to the countries beyond the FSU to 164.8 billion cubic meters, which is 8.3 per cent (or 12.7 billion cubic meters) higher than the figure for the same period of 2020. Read More
---
IEA's Monthly Electricity Statistics report including August 2021 data shows that for Total OECD:
In the OECD, total net electricity production was 964.9 TWh in August 2021, up by 0.9% compared to July 2021 and up by 2.0% compared to August 2020.
Total renewable electricity production was 273.1 TWh in August 2021, up by 1.7% compared to July 2021 and up by 4.7% compared to August 2020. Solar production was 52.7 TWh in August 2021, down by 2.3% compared to July 2021 and up by 15.5% compared to August 2020. Wind production was 65.7 TWh in August 2021, up by 14.8% compared to July 2021 and up by 12.8% compared to August 2020. Conventional thermal production was 562.5 TWh in August 2021, up by 1.0% compared to July 2021 and down by 0.1% compared to August 2020. Natural gas production was 301.0 TWh in August 2021, up by 0.3% compared to July 2021 and down by 5.7% compared to August 2020. The share of natural gas in the electricity mix was 31.2% in August 2021. Read More
---
Shell wants to build the largest green hydrogen plant in the world near Rotterdam, on the Tweede Maasvlakte. On Thursday 11 November, Shell and Kraaijvanger architects announced the official design for this installation. It will be a compact factory, designed in such a way that it blends in with its surroundings and will not be harmful to the environment. "On the contrary," says Vincent van der Meulen, architect and project leader at Kraaijvanger. "The water and air that the plant uses for the production of green hydrogen are purified before they leave the plant. A zero-carbon footprint is a main goal."
Reusable materials
Wherever possible reusable construction materials, such as sustainable wood, eco-flex wool and plant-based paint, will be used to give the Holland Hydrogen I its shape and function. Solar panels with a combined size equal to 20 basketball courts will be incorporated in the plant's outside walls. Once operational, Holland Hydrogen I produces up to 60 thousand tonnes of green hydrogen a year.
The green hydrogen factory will be open to visitors. Information boards will explain how the green hydrogen is made and where it goes. "Holland Hydrogen I will likely commence production in 2024. And that will be the real launch for the promising green hydrogen economy of the Netherlands," says Lijs Groenendaal, Shell's Business Opportunity Manager Holland Hydrogen. Read More
---
Shell, has announced a new business line in Nigeria to expand natural gas marketing and sales to meet the rapidly growing energy needs of wholesale customers and provide more and cleaner energy solutions in the country. Building on the success of Shell Nigeria Gas, Shell Energy Nigeria, aims to deliver competitive and reliable energy for power generation and industrial users and to develop gas distribution to serve people in new regions. "In line with the Federal Government's 'decade of gas' initiative, Shell Energy Nigeria will strive to deliver gas-based energy solutions to a broad range of businesses across the country to help drive economic development and deliver greater value from the country's natural resources," said the General Manager of Shell Energy Nigeria, Markus Hector. Shell Energy Nigeria's gas solutions are designed to partner with other sources of energy – including renewables – to provide competitively priced and flexible energy, while helping the country to transition to a lower carbon energy system. Read More
---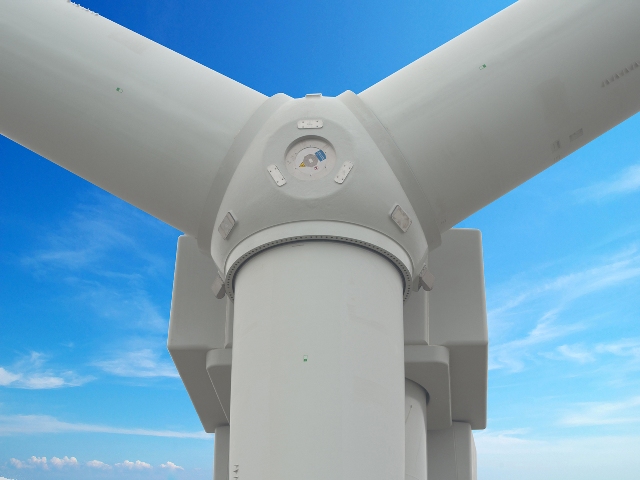 Repsol has reached an agreement with Pontegadea, one of the world's leading private investment firms, to become a partner in the Delta wind farm, which has been fully operational since last March and has a total installed capacity of 335 megawatts (MW). Under the agreement, signed today in Madrid, Pontegadea invests €245 million to take a 49% stake in Delta, a wind farm located in the province of Zaragoza, in the first operation in the renewable sector of this group. With this agreement, which values Delta at €500 million, Repsol completes its business model in renewables and ensures its objective of obtaining double-digit returns on its investments in this sector. Pontegadea's entry into Delta's shareholding reinforces Repsol's position as an industrial operator and demonstrates the validity of its growth model in renewables based on the development of projects from the initial stages through to commissioning. Read More
---
Commodity Prices
Units
Price $
Change
Crude Oil (WTI)
USD/bbl
$81.18
Up
Crude Oil (Brent)
USD/bbl
$82.43
Up
Bonny Light
USD/bbl
$80.67
Down
Natural Gas
USD/MMBtu
$5.11
Up
OPEC basket 15/11/21
USD/bbl
$80.84
Down
At press time 16th November 2021
---
The active rig count acts as a leading indicator of demand for products used in drilling, completing, producing and processing hydrocarbons.
Region
Period
No. of Rigs
Change
U.S.A
12th November 2021
556
+6
Canada
12th November 2021
168
+8
International
Oct.2021
800
+13


Baker Hughes Rig Count to 16th November 2021
---
OPEC Secretary General, HE Mohammad Sanusi Barkindo, attended the opening ceremony of the 2021 edition of the Abu Dhabi International Petroleum Exhibition and Conference (ADIPEC) in Abu Dhabi, United Arab Emirates (UAE). Under the patronage of HH Sheikh Khalifa bin Zayed Al Nahyan, President of the UAE, the leading event is taking place from 15 to 18 November 2021. It is held under the theme "Unlocking new value opportunities in the energy system." Read More
---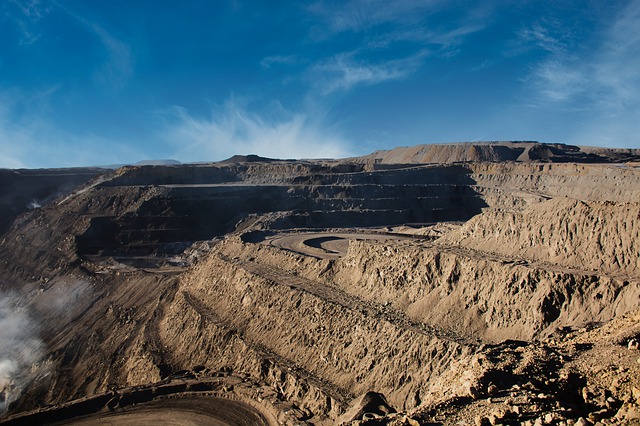 Chinese coal production in October rose to the highest level since March 2015 as the energy crisis in the world's second-largest economy prompted authorities to seek to increase coal supply and reduce coal prices. China, the largest consumer and producer of coal, saw its October output rising to 357.09 million tons, compared to 334.1 million tons in the previous month, according to data from China's National Bureau of Statistics cited by Reuters. Read More
---
6th edition of the LNG India Summit scheduled for 18 – 19 November 2021 at Le Meridien, New Delhi will bring together the LNG leaders and energy professionals under one roof to outline plans for delivering the decarbonisation roadmap Read More
---
Africa Oil Week, Africa's biggest and most prestigious upstream conference ended on Thursday with high-value deals, and strong intent for future investments in the continent. The event, which was held from 8th to 11th November 2021 at the Madinat Jumeirah in Dubai – making it the first edition in AOW's 27-year history to be held outside of the continent – was supported by key sponsors including TotalEnergies, Eni, ADNOC, Chevron, Shell and Equinor, among others. 2 licensing rounds were launched by The Gambia and the Democratic Republic of Congo
---

Vagit Alekperov met with President of the Republic of Kazakhstan, Prime Minister, Minister of Energy, Chairman of the Management Board of KazMunayGas National Company and Chairman of the Management Board of KazTransGas. President of LUKOI?L and Chairman of the Management Board of KazMunayGas signed principles agreement on Kalamkas-Sea and Khazar project. Read More
---

TechnipFMC will host its 2021 Analyst Day today, Tuesday, November 16, 2021, in Houston. The meeting will feature presentations from the Company's leadership team discussing how TechnipFMC continues to drive change in the energy industry. The general presentation session will be held from 8:30 a.m. to noon Houston time and will be available via a live webcast. In conjunction with the general presentation session, the Company will provide the following highlights regarding its market and financial outlook.
Intermediate-term financial outlook 2021e to 2025e:
Potential for Subsea inbound orders to approach $8 billion in 2025e, including Subsea Services
Subsea Services inbound orders to reach $1.1 billion in 2021e, with additional growth of approximately 35% through 2025e
Subsea revenue of approximately $7 billion in 2025e
Subsea adjusted EBITDA margin1 of approximately 15% in 2025e
Surface Technologies incremental EBITDA margins of approximately 30% to 2025e
Free cash flow conversion2 in a range of 40 – 50% by 2025e, driven by normalized 2025e framework, which incorporates the following items:
Corporate expense in a range of $100 – 110 million Read More
---
Oil and Gas News Straight from the Source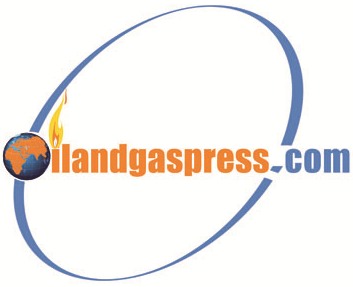 OilandGasPress Energy Newsbites and Analysis Roundup |Compiled by: OGP Staff, Segun Cole. Please send us your industry related news for publication
---
Announce new products, New Partnerships, New director appointment, New office, financial reports, New sales staff, new contracts, charity affiliations and general news and offers by your organisation! Submit your Releases or contact us now!
Submit a Press Release
Oil and gas, press, Energy, Climate, Renewable, Wind, Biomass, Sustainability, Oil Price, LPG, Solar, Marine, Aviation, Fuel, Hydrogen, Electric ,EV, Gas,
Disclaimer: News articles reported on OilAndGasPress are a reflection of what is published in the media. OilAndGasPress is not in a position to verify the accuracy of daily news articles. The materials provided are for informational and educational purposes only and are not intended to provide tax, legal, or investment advice.
Should you wish to provide a different perspective on the above article, please email us info@OilAndGasPress.com