Oil and Gas, Press, Energy News Brief, 25th Nov. 2021
United States announcement that it will release 50 million barrels of crude oil from its Strategic Petroleum Reserve in an effort to counter rising gasoline prices has not had the desired effect on oil prices yet.
---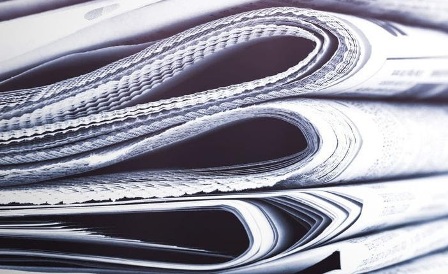 The Iraqi Ministry of Oil has officially established the new Basra Energy Company (BEC), which will be the main contractor at the giant Rumaila oilfield, under a Technical Service Contract (TSC). Representing BEC at the ceremony, Zaid Elyaseri (BP) said the field will be developed to reach a peak production of 1.7 million barrels per day (bpd), up from the current level of approximately 1.45 million bpd. Read More
---
Nigeria, Qatar explore opportunities in gas exploration, infrastructure. Nigeria Permanent Secretary, Ministry of Foreign Affairs, Ambassador Gabriel Taminu Aduda, according to a statement from the Embassy of Nigeria in Doha, met with the Secretary General of the Ministry of Foreign Affairs of the State of Qatar, Dr. Ahmed bin Hassan Al Hammadi, in Doha, to discuss available opportunities. Read More
---
PetroNor E&P Limited will release a trading update for the third quarter of 2021 on Friday 26 November 2021. The update will be published on the Company's web site www.petronorep.com at around 08:00 CET. Read More
---
Thomas M. Young, Chief Strategy Officer of BW Energy Limited ("BWE"), yesterday purchased 19 000 shares in BWE at an average price of NOK 23.05 per share. Following this transaction, Thomas M. Young holds 37 885 shares in BW Energy Limited. Read More
---
Vauxhall's new Plug & Go offer includes a free home charging unit, eight years' roadside assistance and battery warranty, a free six-month BP Pulse subscription and three years' free servicing. Every Vauxhall electric vehicle, including all-electric and plug-in hybrid models, comes with a free home charging unit (worth £800) and includes free home installation. Customers can choose from two wallbox options: PodPoint Solo 3 or Hive EV Charging. All Vauxhall electric and hybrid models also come with eight years roadside assistance cover, that includes roadside, home service, relay and European assistance. Read More
---
Infocus International Group, a global business intelligence provider of strategic information and professional services, has announced the new date for the Renewable Energy Power Purchase Agreements (RE PPAs) online workshop which will be commencing live on 19 January 2022. Unlike past fossil-fuel based Independent Power Project (IPP) models that featured standardized take-or-pay contracts – today's renewable energy markets demand more innovative incentives to attract RE supply, conform to RE generation availability, ensure power system reliability, as well as more attractive and sustainable mixtures of fuel sources. This interactive 5-session workshop will provide clear explanations of the new models of RE PPAs risk allocation, of ensuring project bankability, of allowing RE generators to compete in energy markets and power pools. Read More
---
BPH Energy Limited (ASX:BPH) advised that a Call for Tender has been issued by Advent Energy, through its' subsidiary Asset Energy, for the provision of Directional Drilling, Measurement While Drilling and Logging While Drilling for the Seablue-1 gas exploration well.
The well is planned to be drilled in 125m of water approximately 26km offshore and 30km SSE of the City of Newcastle. The drilling of the well is subject to funding and regulatory approvals and is expected to take around 40 days to reach total depth. Read More
---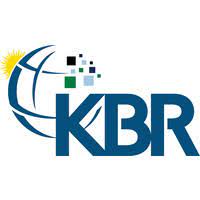 KBR (NYSE: KBR) announced today that on November 18, 2021, the company successfully closed the fifth amendment to its credit agreement dated April 25, 2018, as previously amended. Following a strategic shift in the company's business mix, consistent performance against long-term financial targets, improvement in corporate credit ratings, and the continued resolution of legacy matters, the amendment measurably improves the company's flexibility and reduces its debt service cost. Read More
---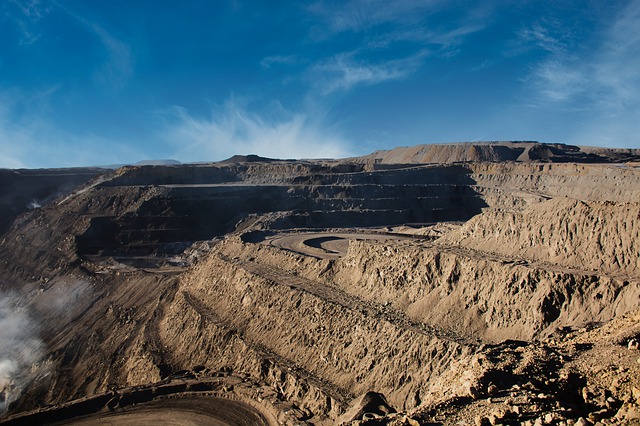 Portugal shut down its last remaining coal plant over the weekend, ending the use of the polluting material for electricity generation. It becomes the fourth country in the European Union to do so. Environmental group Zero said in a statement the Pego plant in central Portugal had been the country's second-largest emitter of carbon dioxide, adding that "freeing ourselves from the biggest source of greenhouse gases was a momentous day for Portugal". Read More
---
Nel Hydrogen Electrolyser AS, a division of Nel ASA (Nel, OSE: NEL), has received a purchase order for a 20MW alkaline water electrolyser from Ovako, a leading European manufacturer of engineering steel. The electrolyser will be installed at Ovako's existing plant in Hofors, Sweden, the first plant in the world to use hydrogen to heat steel prior to rolling and hot forming. The fossil-free hydrogen will replace the use of fossil propane gas currently used in heating furnaces at the site. Read More
---
Supply chain costs are set to increase for oil and gas projects in the US in coming years, with the engineering, procurement, construction and installation (EPCI) segment being the first to record a double-digit percentage hike in costs, a Rystad Energy report forecasts. EPCI costs, mostly driven by climbing wages and material costs, are set to gain about 10% in 2023 from current levels. Read More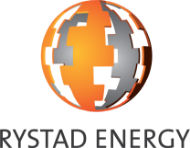 US gas producers are set to book billions of dollars in hedging losses next year because they hedged most of their 2022 production before the recent energy crunch caused gas prices to soar, a Rystad Energy analysis reveals. The analysis zooms in on a peer group of shale-gas-focused producers that accounts for 35% of unconventional gas production and about 53% of shale gas production in the US Land region this year. These 11 operators stand to lose more than $5 billion in 2022 if the average Henry Hub price strip remains at $4 per MMBtu – an amount that could double if Henry Hub prices average $5 per MMBtu. Read More
---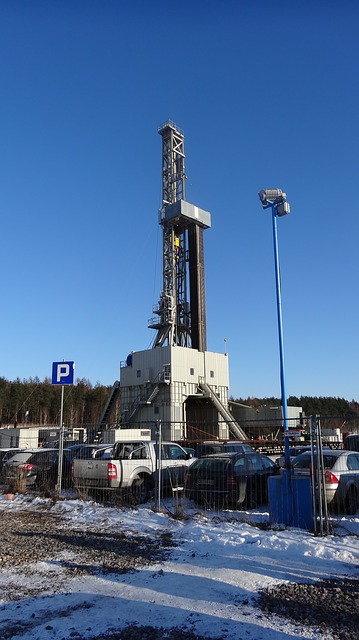 Reinvestment rates among US shale oil producers hit an all-time low in the third quarter of 2021, resulting in a record free cash flow for the quarter, and are projected to fall even lower by year-end according to a Rystad Energy analysis. The analysis focused on a peer group of 21 public US shale oil producers, excluding majors, that together account for 40% of the expected 2021 output. The peer group's combined reinvestment rate in the third quarter of 2021 was 46%, down from 53% over the same period in 2020 and way lower than the historical average of above 130%. The reinvestment rate is calculated by comparing shale producers' oil and gas capex against their cash flow from operations (CFO). The CFO of the last quarter was the strongest since the second quarter of 2019. Read More
---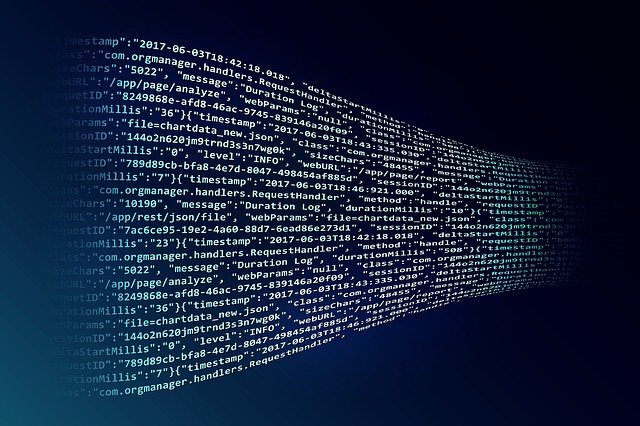 The digital and intelligent development of the global oil and gas industry is still in its infancy. The key fields being explored in the industry include smart exploration, smart oil and gas fields, smart pipe networks, smart refining and chemicals, and smart sales. Huawei's oil and gas solutions have been applied in 45 countries and regions around the world, serving 70% of global top 20 oil and gas companies. Read More
---
Commodity Prices
Units
Price $
Change
Crude Oil (WTI)
USD/bbl
$78.23
Down
Crude Oil (Brent)
USD/bbl
$82.29
Up
Bonny Light
USD/bbl
$81.46
Down
Natural Gas
USD/MMBtu
$5.01
Up
OPEC basket 24/11/21
USD/bbl
$81.75
Up
At press time 25th November 2021
The national average U.S. gasoline price barely moved on the day after the United States announced on Tuesday a release of 50 million barrels of oil from the Strategic Petroleum Reserve intended to lower the highest gasoline prices in America in seven years. Read More
---
The OPEC Fund for International Development is providing a US$25 million loan to Banco Promerica in El Salvador for on-lending to small and medium-sized enterprises (SMEs) and women-owned businesses to promote the economic recovery of the sector, which has been severely impacted by the COVID-19 pandemic.
In El Salvador, SMEs represent over 95% of all businesses and significant contributors to job creation and economic development. The OPEC Fund's loan will strengthen Banco Promerica's ability to provide financing to SMEs, promote employment and support growth. Banco Promerica's on-lending programme will place a strong focus on targeting women-owned enterprises. Read More
---
U.S. Rig Count is up 6 from last week to 569 with oil rigs up 6 to 467, gas rigs unchanged at 102, and miscellaneous rigs unchanged at 0.
U.S. Rig Count is up 249 rigs from last year's count of 320, with oil rigs up 226 gas rigs up 25 and miscellaneous rigs down 2.
The U.S. Offshore Rig Count is unchanged at 15, up 3 year-over-year.
Baker Hughes Rig Count: Canada +4 to 171 rigs.
Canada Rig Count is up 4 from last week to 171, with oil rigs up 4 to 106, gas rigs unchanged at 65.
Canada Rig Count is up 69 rigs from last year's count of 102, with oil rigs up 68, gas rigs up 1.
Region
Period
No. of Rigs
Change
U.S.A
24th November 2021
569
+6
Canada
24th November 2021
171
+4
International
Oct.2021
800
+13
Baker Hughes
---
IMServ, one of the UK's leading data collection and energy metering experts, has appointed Ian Peters as Chairman to help drive its next phase of growth. Peters is a technology-focused Chairman with a successful track record of growing businesses across multiple sectors – ranging from energy to financial services, regularly leveraging software, information, and data analytics to improve efficiency. It is that experience in particular that fits so well with IMServ's business model. Read More
---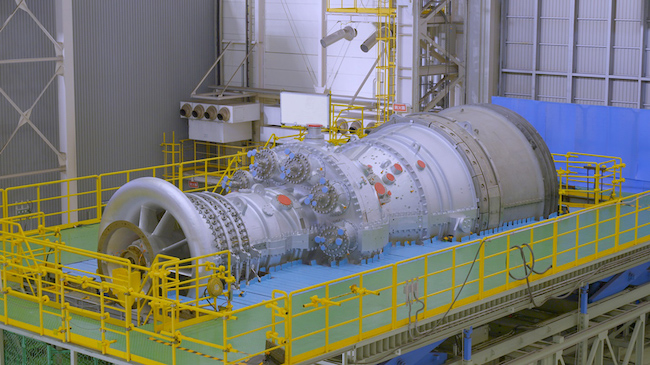 Mitsubishi Heavy Industries, Ltd. (MHI) announced today that MHI has been awarded by Linde Engineering the main refrigeration gas compression trains for the Ust-Luga LNG project in Russia. The order consists of the best in class, high efficiency dual shaft 120 megawatt H-100 gas turbines and centrifugal compressors. MHI has an extensive record of delivering state-of-the-art turbomachinery to the oil & gas and petrochemical industries and continues to be a major turbomachinery player in the Russian market.
MHI's H-100 is ideally suited to drive the main refrigeration compressors in large scale LNG plants for several reasons. Read More
---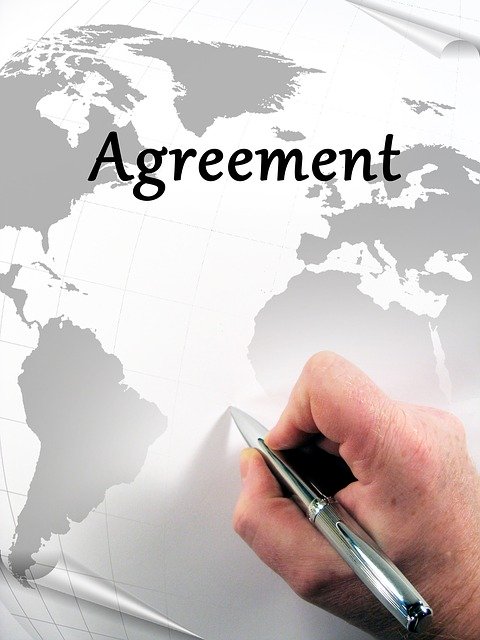 Rolls-Royce and Zhenjiang Shipyard have signed a strategic cooperation agreement to jointly expand their commercial marine business in tug and workboats powered by high-speed engines for the domestic Chinese and export market and to provide customers with optimized marine solutions. Rolls-Royce Power Systems and Zhenjiang Shipyard agreed to jointly explore business opportunities, bringing together the high-speed marine engine products and services of Rolls-Royce business unit Power Systems and the strong shipbuilding capacities of Zhenjiang Shipyard, integrating the technical strength and business insight of both parties, and enhancing their competitiveness in the commercial marine market. The agreement's initial focus is on jointly promoting the development of tugboats with mtu high-speed engines in China. Zhenjiang Shipyard is the leading ship manufacturer in China in the field of special workboats. Read More
---
Rolls-Royce and Netinera have signed a contract for the complete overhaul of up to 180 mtu PowerPacks. The contract runs until 2032 and provides for the complete overhaul of PowerPacks based on mtu Series 183 engines using the so-called Reman process. Netinera uses these PowerPacks in regional trains of the type Siemens Desiro (VT 642). Netinera is one of the largest transport companies in Germany and operates local and regional public transport with buses and trains. Read More
---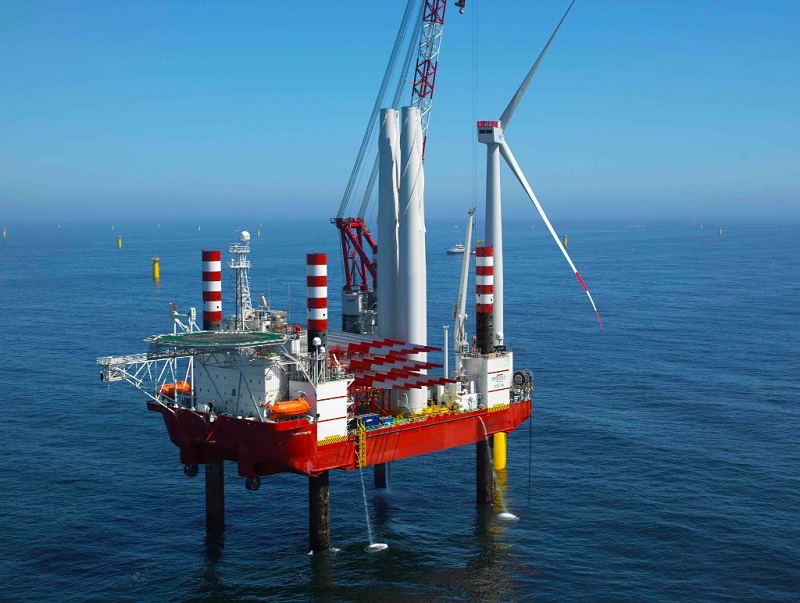 Japan's largest refiner ENEOS currently sees a 150% year-on-year increase in fuel oil demand from the power sector for winter, but can only meet up to a 100% surge, ENEOS Holdings Chairman Tsutomu Sugimori said Nov. 25. Read More
---
---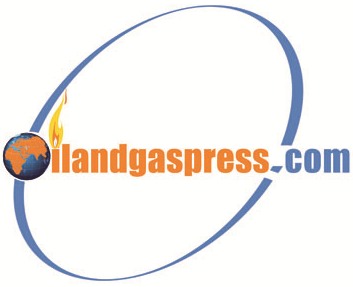 OilandGasPress Energy Newsbites and Analysis Roundup |Compiled by: OGP Staff, Segun Cole. Please send us your industry related news for publication
Announce new products, New Partnerships, New director appointment, New office, financial reports, New sales staff, new contracts, charity affiliations and general news and offers by your organisation! Submit your Releases or contact us now!
Submit a Press Release
Oil and gas, press, Energy, Climate, Renewable, Wind, Biomass, Sustainability, Oil Price, LPG, Solar, Marine, Aviation, Fuel, Hydrogen, Electric ,EV, Gas,
Disclaimer: News articles reported on OilAndGasPress are a reflection of what is published in the media. OilAndGasPress is not in a position to verify the accuracy of daily news articles. The materials provided are for informational and educational purposes only and are not intended to provide tax, legal, or investment advice.
Should you wish to provide a different perspective on the above article, please email us info@OilAndGasPress.com