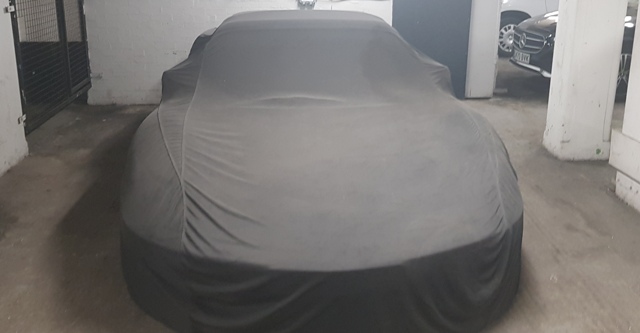 Oil and Gas, Press, Energy News Brief, 26th Nov. 2021
Crude oil futures fall amid reports of new COVID-19 variant. The new variant, which was identified on Tuesday is feared to be more transmissible and poses a threat to current vaccines. The UK government has put six southern African countries back on England's travel red list.
Flights from South Africa, Namibia, Zimbabwe, Botswana, Lesotho and Eswatini are to be suspended from midday today according to media reports.
---
The Iraqi Drilling Company (IDC) has signed a contract with Schlumberger to provide drilling services for 37 oil wells in the Al-Zubair field in Basra for the Italian company ENI, which will operate the field. The Director General of the Iraqi Drilling Company, Basem Abdul Karim, said that the contract includes the operation of the two drilling rigs IDC 37 and IDC 38. The targeted reservoirs in this project are the Mishref reservoir, Nahr Bin Omar, and the Zubair reservoir, where new drilling operations contribute to increasing the production capacity of the aforementioned field. Read More
---

Japan's largest refiner ENEOS currently sees a 150% year-on-year increase in fuel oil demand from the power sector for winter, but can only meet up to a 100% surge, ENEOS Holdings Chairman Tsutomu Sugimori said Nov. 25. Read More
---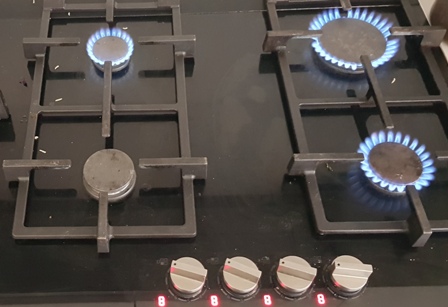 British Gas will step in to protect the customers of Neon Reef Limited (Neon Reef) and Social Energy Supply Ltd (Social Energy) and will ensure they continue to receive an uninterrupted supply of gas and electricity after the two suppliers ceased trading last week. Neon Reef supplies around 30,000 domestic electricity customers, and Social Energy supplies around 5,500 domestic customers. Read More
---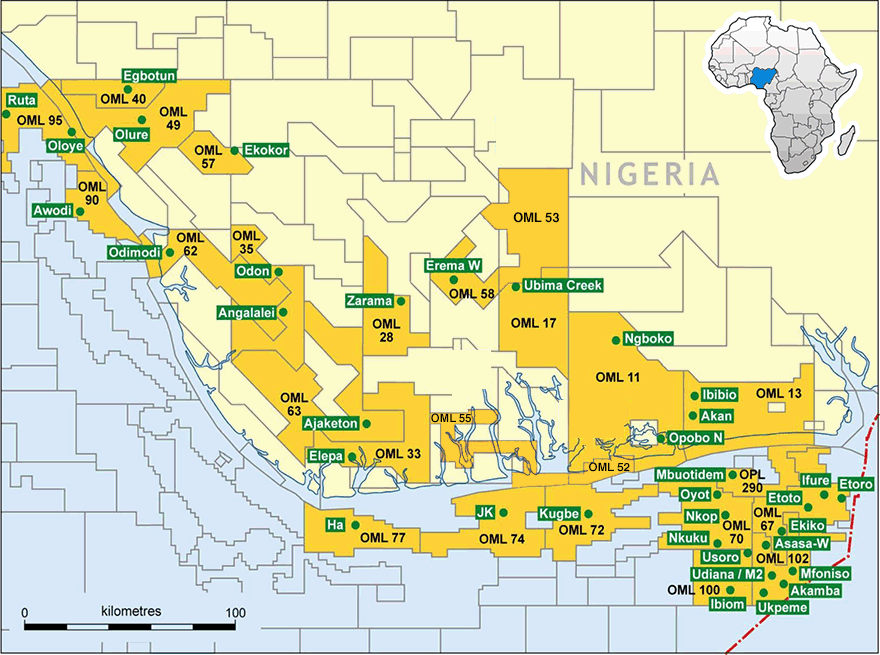 Aiteo Eastern Exploration and Production Company, the operator of Oil Mining Lease 29, said in a statement that it had on November 5 reported a hydrocarbon wellhead leak in its Santa Barbara, Southwest field, in Nembe Local Government Area of Bayelsa State, Nigeria. Read More
---
Orbit Energy is ceasing to trade. Ofgem, the energy regulator, is appointing a new supplier for its customers. Orbit Energy confirmed it was the latest casualty of the energy market crisis Read More
---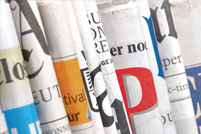 Russian President Vladimir Putin said Thursday that Moscow would continue providing natural gas to Serbia on terms favorable to its ally. Putin voiced confidence that a new contract for gas supplies to Serbia would be signed quickly to replace the current one that expires at year-end. Read More–>
---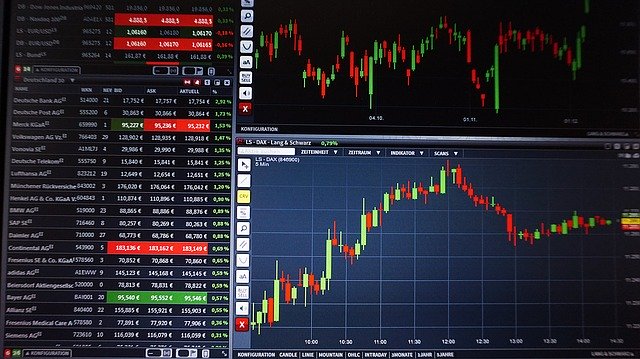 A Manchester-based energy solutions company has provided the Dafara community based in Abuja with access to 24/7 clean, cheap, reliable electricity through the successful deployment of their 'Local Energy Trading platform'. Q Energy, a Manchester-based energy solutions company that specialises in carbon reduction and energy monitoring technology, teamed up with a Nigerian renewable energy company, VAYA Energy, and Manchester Metropolitan University to lead and demonstrate a clean energy community project known as 'NICE' (Nigerian Intelligent Clean Energy Marketplace). This UK Government funded project aimed to deliver reliable, greener, cheaper energy to the Dafara community by strengthening the existing infrastructure and integrating it with the local energy trading platform created by Q Energy. Read More
---
Neste Corporation has yesterday received a notification under Chapter 9, Section 10 of the Finnish Securities Market Act (FSMA). According to the notification by BlackRock, Inc., the aggregate direct and indirect holdings of the entities referred to therein in Neste Corporation have on 24 November 2021 exceeded 5% of the total number of shares and voting rights of Neste Corporation. According to the notification received by Neste Corporation, the aggregate holdings of BlackRock in Neste Corporation on 24 November 2021 amounted to a total of 38,606,663 shares, corresponding to approximately 5.01% of the total number of shares and voting rights of Neste Corporation. The share stock of Neste Corporation consists of 769,211,058 shares, each entitling one vote. Read More
---
The EU Innovation Fund has given a positive grant decision of EUR 88 million funding to Neste's green hydrogen and CO2 capture & storage project, which aims to quickly and efficiently reduce greenhouse gas emissions at the Porvoo refinery in Finland. The project introduces carbon capture and storage (CCS) and electrolysis solutions that allow decarbonisation of production at the refinery. The project is currently in the feasibility phase.
The project will strongly contribute to the reaching of both Finland's and the EU's climate targets and has a significant role in Neste's target of carbon neutral production by 2035. With this transformation project, a reduction of more than 4 million tons of CO2 emissions can be achieved at the Porvoo refinery in the first 10 years of operation. Read More
---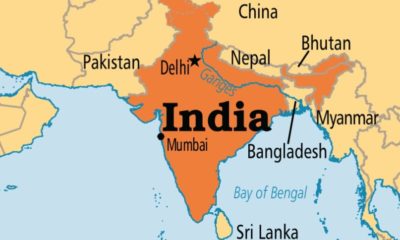 Gujarat Chief Minister Bhupendra Patel said that by 2025, the state will consolidate its position as the renewable energy capital of the country. Patel is currently in Delhi and addressed captains of industry in the curtain-raiser event to Virtual Gujarat Global Summit (VGGS)-2022. Read More
---
The Gazprom Management Committee also endorsed the drafts of the investment program and budget (financial plan) for 2022. As per the draft investment program for 2022, the amount of investments to be used will total RUB 1,757.687 billion, including RUB 1,427.229 billion planned for capital investments, RUB 77.025 billion allocated for the acquisition of non-current assets, and RUB 253.433 billion assigned for long-term financial investments. In 2021, the Company laid the financial groundwork to pay for the equipment required to implement the investment program for 2022. Consequently, the planned financing of investments under the 2022 investment program will total RUB 1,500 billion, which is lower than the amount of investments to be used. Read More
---
Commodity Prices
Units
Price $
↑↓
Crude Oil (WTI)
USD/bbl
$73.19
↓
Crude Oil (Brent)
USD/bbl
$77.38
↓
Bonny Light
USD/bbl
$80.74
↓
Natural Gas
USD/MMBtu
$5.18
↑
OPEC basket 25/11/21
USD/bbl
$81.31
↓
At press time 26th November 2021
The 10th Technical Meeting of OPEC and non-OPEC oil producing countries participating in the Declaration of Cooperation (DoC) was held via videoconference. The Meeting convened following the conclusion of the 136th Meeting of OPEC's Economic Commission Board (ECB), .
The Meeting hosted a panel of industry experts for a special session that examined the traditional linkages between economic growth and oil demand growth in light of the ongoing post-pandemic economic recovery. Discussions also covered the ongoing implementation of the OPEC-non-OPEC DoC and its role in supporting oil market stability and the ongoing economic recovery. Read More
---
PetroNor E&P Limited (OSE ticker: "PNOR") reports a 5 per cent increase in production for the third quarter compared with the second quarter. Total revenues came in at USD 18.3 million with an EBITDA result of USD 9.6 million. Underlift in the quarter resulted in a temporary reduction in both revenues and EBITDA compared with the previous quarter. For the fourth quarter, PetroNor E&P anticipates lifting volumes in excess of 300 kbbl, up from 94 kbbl in the third quarter. Read More
---
Mitsubishi Heavy Industries, Ltd. (MHI) today published the MHI Report 2021. This year's report focuses on the growing interest in environmental, social, and governance (ESG) factors and modern society's questioning of the current state of capitalism, presenting MHI Group's management philosophy and information on specific corporate activities based on these factors. The report begins with a dialogue between the MHI Group chairman and Takahiro Nakajima, noted philosopher and professor at the Institute for Advanced Studies on Asia, the University of Tokyo, who share their thoughts on corporate management and governance in the new era. The President's Message explains MHI Group's path to value creation, focusing on the significance of MHI Group, and the concept for the Medium-term Business Plan (2021 Business Plan) created by backcasting from the MHI Group Vision for 2030. Read More
---
Region
Period
No. of Rigs
Change
U.S.A
24th November 2021
569
+6
Canada
24th November 2021
171
+4
International
Oct.2021
800
+13
Baker Hughes Rig Counts
---
Tokyo Gas Co., Ltd. (Tokyo Gas) and Mitsubishi Corporation (MC) are pleased to announce that we are jointly exloring feasibility(1) for a synthetic methane supply chain in LNG exporting countries. Among the countries and regions covered by this study are North America, Australia, the Middle East and Asia. The study will focus on synthetic methane produced from green hydrogen using renewable electricity and CO2.
In order for Japan to realize its goal to go carbon neutral by 2050, it will need to decarbonize its heating industry. To that end, Japan's sixth Strategic Energy Plan highlights the importance of replacing natural gas with synthetic methane for carbon neutrality. Read More
---
Honda Motor Co., Ltd. held the world premiere of advanced future safety technologies Honda is currently developing for the realization of a society where everyone sharing the road will be liberated from the risk of traffic collisions and enjoy freedom of mobility with total peace of mind. Honda will strive to attain its goal of realizing "zero traffic collision fatalities involving Honda motorcycles and automobiles globally by 2050" utilizing two key technologies. One is the world's first artificial intelligence (AI)-powered "Intelligent Driver-Assistive Technology" providing assistance that is suited to the ability and situation of each individual to reduce driving errors and risks, helping the driver achieve safe and sound driving. The other is the "Safe and Sound Network Technology" which connects all road users, both people and mobility products, through telecommunications, making it possible to predict potential risks and help people avoid such risks before collisions actually occur. Read More
---
Serbia whose contract on deliveries of Russian gas expires by the end of 2021 has managed to retain the price of gas at $270 per 1,000 cubic meters for another six months which is at least 66% cheaper than current market prices in Europe. This is not a new contract, but a temporary measure until a new long-term agreement is concluded also under "exclusive conditions" as Serbia hopes. Gazprom stayed tight-lipped on the details of the long-term deal with Serbia but noted that the current gas price for the Balkan country correlates with the average export price in Europe in 2021. However, later the gas giant increased its latest estimates to $295-$330 per 1,000 cubic meters. Read More
---
The boards of BidCo and Vivo announced that they have reached agreement on the terms of a recommended cash offer pursuant to which BidCo shall acquire the entire issued and to be issued share capital of Vivo excluding Vivo Shares held by the Existing Vitol Shareholders (the "Offer"). The Offer is expected to be effected by means of a scheme of arrangement under Part 26 of the Companies Act. Read More
---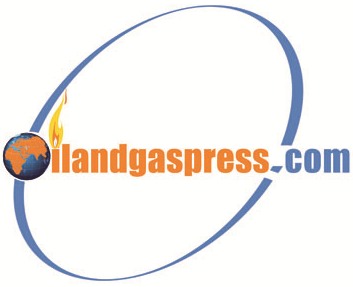 OilandGasPress Energy Newsbites and Analysis Roundup |Compiled by: OGP Staff, Segun Cole. Please send us your industry related news for publication
---
Announce new products, New Partnerships, New director appointment, New office, financial reports, New sales staff, new contracts, charity affiliations and general news and offers by your organisation! Submit your Releases or contact us now!
Submit a Press Release
Oil and gas, press, Energy, Climate, Renewable, Wind, Biomass, Sustainability, Oil Price, LPG, Solar, Marine, Aviation, Fuel, Hydrogen, Electric ,EV, Gas,
Disclaimer: News articles reported on OilAndGasPress are a reflection of what is published in the media. OilAndGasPress is not in a position to verify the accuracy of daily news articles. The materials provided are for informational and educational purposes only and are not intended to provide tax, legal, or investment advice.
Should you wish to provide a different perspective on the above article, please email us info@OilAndGasPress.com