Oil Prices, Rig Count, Newstrack to 26/02/2021
The International Energy Agency (IEA) anticipates that oil consumption will average about 96.9 million barrels per day in 2021.
---
SolarWinds hackers targeted NASA, Federal Aviation Administration networks Hackers are said to have broken into the networks of U.S. space agency NASA and the Federal Aviation Administration as part of a wider espionage campaign targeting U.S. government agencies and private companies.
Commodity At press time
Units
Price $
Change
Crude Oil (WTI)
USD/bbl
62.20
0.19%
Crude Oil (Brent)
USD/bbl
65.90
+0.11%
Bonny Light
USD/bbl
65.53
+0.34%
Natural Gas
USD/MMBtu
2.73
0.83%
OPEC basket 25/02/21
USD/bbl
65.42
+2.14%
---
Electric aircraft soars to $10B business One year after nabbing $590 million from investors led by Toyota, and a few months after picking up Uber's flying taxi business, Joby Aviation is reportedly in talks to go public in a SPAC deal that would value the electric plane manufacturer at nearly $5.7 billion.
---
Proposed cash dividend to be paid by Equinor (OSE: EQNR, NYSE: EQNR) for fourth quarter 2020. Dividend amount: 0.12 Declared currency: USD
---
US Navy successfully tests an orbiting solar panel the size of a pizza box The 12×12 inch solar panel was launched into space on a secret US space plane
---
ALLETE Clean Energy to sell repowered wind site to Xcel Energy When repowered in 2022, the project, totaling 120 megawattsof capacity, will be sold to Xcel Energy.
---
Hess Corporation Donates $2 Million to Houston's Winter Storm Relief Efforts The company will also match donations made by employees through its matching gift program.

---
Subsea 7 announces new loan facility Subsea 7 S.A. announced that, on 24 February 2021, the Group entered into a $500 million five-year amortising loan facility backed by a $400 million guarantee from UK Export Finance. The Group has a two-year availability period during which to draw on the facility, and the facility has a five-year tenor which commences at the end of the availability period or when the facility is fully drawn, if earlier.
---
Golar LNG Limited preliminary fourth quarter and financial year 2020 results Q4 total operating revenues of $118.7 million, adjusted EBITDA1 of $78.0 million and net income of $9.5 million, driven by another quarter of uninterrupted commercial uptime in FLNG and a Q4 Adjusted TCE1 for the shipping fleet at $51,800 per day.
---
Subsea 7 S.A. Announces Fourth Quarter 2020 Results Adjusted EBITDA of $165 million in the quarter after incurring net costs of approximately $5 million relating to Covid19, equating to a margin of 16%
• Adjusted EBITDA of $337 million in the full year after incurring net costs of approximately $70 million relating to Covid-19 and $86 million charges relating to restructuring, equating to a margin of 10%

• Net cash generated from operations of $24 million in the quarter and $447 million in the full year
• Cash and cash equivalents of $512 million at year end with net cash of $49 million, including lease liabilities of $254 million
• Resilient backlog of $6.2 billion, up 20% year-on-year, of which 32% in Renewables, with $4.0 billion expected to be executed in 2021
• Special dividend of NOK 2.00 per share to be recommended for shareholder approval at the AGM, marking the Board's confidence in the financial position and outlook for the Group
---
Baker Hughes Rig Count to 26th February 2021
Baker Hughes Count Shows No Changes
---
Electric Vehicles: Land, Sea and Air 2021-2041 puts IDTechEx's core electric vehicle forecasts in one place: unit sales, battery demand, market sizing and more. Each chapter summarises the main drivers, trends and forecasts for a vehicle subsegment (two-wheelers, cars, vans / LCV, trucks, buses, leisure boats, commercial short and deep-sea ships, manned aircraft) or enabling technology (Li-ion batteries, electric motors).
---
BYD to Help Kyoto Reach Japan's 2050 Carbon Neutral Goal On February 24, BYD Japan Co., Ltd. (BYD), Keihan Bus Co., Ltd. (Keihan Bus) and The Kansai Electric Power Co., Inc. (Kansai Electric Power) announced a tripartite deal in Kyoto, Japan, which will see the three parties work together to help the city achieve Japan's 2050 carbon neutrality target and build a carbon-free society.
---
Neptune Energy announces 2021 guidance and interim dividend Despite a reduction in planned activity related to COVID-19 restrictions and extended unplanned shutdowns at both Snøhvit (Norway) and Touat (Algeria), Neptune delivered a resilient performance in 2020. Before financing costs, the company was cash flow positive in 2020.

---
Tullow Oil plc, Total Voting Rights As at 26 February 2021, Tullow Oil plc's issued share capital consisted of 1,417,678,163 ordinary shares (with a nominal value of 10p each) with voting rights. No ordinary shares were held in treasury.
---
Drax Group plc. Announce Full year results for the twelve months ended 31 December 2020 Adjusted EBITDA from continuing and discontinued operations up £2 million to £412 million (2019: £410 million)
---
Edison completes E2i acquisition and consolidates its role of second wind operator in Italy E2i Energie Speciali has a production portfolio consisting of 38 wind farms with an installed capacity of 706 MW, in addition to 4 new wind projects for 74 MW, and 3 small photovoltaic plants.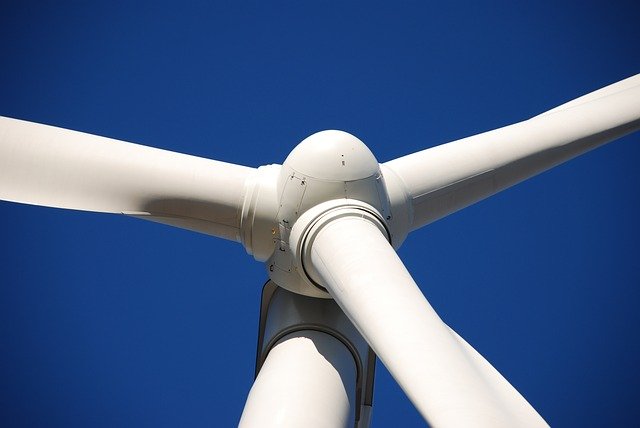 ---
Wallbox Completes €33 Million Financing Round to Support Global Growth to help propel the company's expansion into new markets and meet global demand for its award-winning Electric Vehicle charging solutions.
---
U.S. Postal Service (USPS) announced today that it has awarded Oshkosh Defense, a wholly owned subsidiary of Oshkosh Corporation (NYSE: OSK), an indefinite delivery, indefinite quantity (IDIQ) contract to produce the Next Generation Delivery Vehicle (NGDV), the USPS's first large-scale fleet procurement in three decades. The competitively awarded contract allows for the delivery of between 50,000 and 165,000 vehicles over a period of 10 years.
---
Fuel stations to switch to E10 petrol in UK Government claims this will reduce vehicle emissions by 750,000 tonnes a year/An impact assessment said it could push petrol prices up by 0.2p-a-litre/The new greener petrol also isn't compatible with older cars and classic vehicles
---
Source / More information: Newstrack compiled by Oil and Gas Press / Segun Cole , Please email us your industry related news for publication info@OilAndGasPress.com
Follow us: @OilAndGasPress on Twitter | OilAndGasPress on Facebook
Press release / News on Saving Energy, Protecting the Environment
---
Disclaimer
Most News articles reported on OilAndGasPress are a reflection of what is published in the media. OilAndGasPress is not in a position to verify the accuracy of daily news articles. The materials provided are for informational and educational purposes only and are not intended to provide tax, legal, or investment advice. OilAndGasPress welcomes all viewpoints. Should you wish to provide a different perspective on the above article, please email us info@OilAndGasPress.com
Information posted is accurate at the time of posting, but may be superseded by subsequent press releases