OilandGasPress Energy News Roundup
U.S. shale oil output is expected to rise to 8.1 million barrels per day (bpd) in September, the highest since May 2020, according to the Energy Information Administration's monthly drilling productivity report.
---
China's transition to electric vehicles By 2030, 40 percent of vehicles sold in China will be electric; MIT research finds that despite benefits, the cost to consumers and to society will be substantial.
---
Rosneft Announce second-quarter Results Rosneft's ROSN.MM second-quarter net profit showed a fivefold increase from the same period last year due to recovering oil prices. Net profit surged to 233 billion roubles ($3.2 billion) while revenue doubled to 2.167 trillion roubles.
---
Permian Basin production should recover from COVID-19 slowdown by 2022: GlobalData According to GlobalData's latest report, 'Permian Basin in the US, 2021 – Oil and Gas Shale Market Analysis and Outlook to 2025′, the Permian Basin is producing about 4.6 million barrels of oil per day (mmbd) at present and is projected to reach over 4.9 mmbd of crude oil production by mid-2022, which surpasses pre-pandemic production of 4.8 mmbd in February 2020.
---
UK's hydrogen roadmap in bid to reach net zero UK government has launched the country's first ever roadmap to develop a low carbon hydrogen sector as part of its plan to reach net zero, with government analysis suggesting that 20-35% of the UK's energy consumption by 2050 could be hydrogen-based.
Tens of thousands of jobs, billions of pounds in investment and new export opportunities will be unlocked through government plans to create a thriving low carbon hydrogen sector in the UK
---
Chevrolet Previews Available Four-Wheel Steer on Silverado Electric Pickup Designed as an EV from the ground up, the Silverado electric pickup harnesses the best of the Ultium Platform and Silverado's proven capability. The fleet and retail versions of the electric Silverado will offer customers a variety of options
---
Commodity Prices
Units
Price $
Change
Crude Oil (WTI)
USD/bbl
$66.74
Down
Crude Oil (Brent)
USD/bbl
$69.33
Up
Bonny Light
USD/bbl
$68.56
Up
Natural Gas
USD/MMBtu
$3.85
Down
OPEC basket 17/08/21
USD/bbl
$69.40
Down
At press time 17 August 2021
---
China reveals plans to launch a fleet of mile-long solar panels into space China plans to launch a fleet of mile-long solar panels into space by 2035 and beam the energy back to Earth in a bid to meet its 2060 carbon neutral target.
Reports suggest that once fully operational by 2050, the space-based solar array will send a similar amount of electricity into the grid as a nuclear power station.
Chinese government has broken ground on the new Bishan space solar energy station where it will begin tests by the end of the year, with the hope of having a functioning megawatt solar energy station by 2030.
---
Equinor announced a dividend per share of USD 0.15 for first quarter 2021. On 27 August 2021, dividend will be paid to shareholders on Oslo Børs (Oslo Stock Exchange) and to holders of American Depositary Receipts ("ADRs") on New York Stock Exchange.
---
Ofgem orders Symbio Energy to make £450,000 payment into Government renewables schemes Ofgem is issuing Symbio Energy with a provisional order, which compels it to pay around £450,000 in full for a government environmental scheme.
The Feed In Tariff (FIT) scheme, which is administered by Ofgem, provides payments to owners of small-scale renewable energy generators, and is funded through compulsory levies on suppliers
---
Compiled by: OGP Staff, Segun Cole , Please send us your industry related news for publication
Submit your News/Releases or contact us now!
Submit a Press Release
Oilandgaspress.com | Energy, Climate, Renewable, Wind, Biomass, Sustainability, Oil Price, LPG, Solar
we provide you with the latest news summary with links straight to the source!!
Oil and Gas News Straight from the Source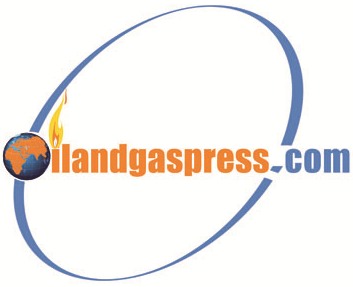 News on Saving Energy, Protecting the Environment
News articles reported on OilAndGasPress are a reflection of what is published in the media. OilAndGasPress is not in a position to verify the accuracy of daily news articles. The materials provided are for informational and educational purposes only and are not intended to provide tax, legal, or investment advice.OilAndGasPress welcomes all viewpoints. Should you wish to provide a different perspective on the above articles.
Information posted is accurate at the time of posting, but may be superseded by subsequent press releases