OilandGasPress Weekend Energy Newsbites
Hurricane Ida is approaching the U.S. Gulf Coast region—home to key U.S. energy infrastructure—and is expected to make landfall on August 29. Hurricane Ida could affect local energy supply and demand, especially for transportation fuels and electricity – EIA
---
Subsea 7 S.A. Treasury Shares Subsea 7 S.A. (Oslo Børs: SUBC, ADR: SUBCY) (the Company) announces that on 27 August 2021, the Company transferred 10,999 shares from treasury to satisfy employee share awards under the Company's Long-term Incentive Plan.
Following the above transfer, the number of common shares held in treasury is 2,305,227 representing 0.77% of the Company's issued common shares. Total shares in issue, including treasury shares, are unchanged at 300,000,000.
---
Advance notice of 3rd quarter 2021 results Royal Dutch Shell plc will release its third quarter results and third quarter interim dividend announcement for 2021.
---
Energy Transition Spotlight Conference Call and Webcast Chevron Corporation (NYSE: CVX), one of the world's leading energy companies, will hold its Energy Transition Spotlight conference call and webcast on Tuesday, September 14, 2021 at 10:00 a.m. ET (7:00 a.m. PT) to provide more details on how we plan to lower carbon intensity in our operations and grow lower carbon businesses.
---
Lebanon picks ENOC to swap Iraqi fuel Lebanon's energy ministry said it had picked Dubai's ENOC in a tender to swap 84,000 tonnes of Iraqi high sulphur fuel oil with 30,000 tonnes of Grade B fuel oil and 33,000 tonnes of gasoil.
---
Iraq's first solar project Iraq's Ministry of Electricity signed a contract with China's Power Construction Corporation of China (PowerChina) to build its first solar power plants with a capacity of 2,000 MW, Asharq reported.
---
Saudi Arabia Allocating Land for Renewable Energy Projects allocates two plots of 12 million square meters for the development of two renewable energy plants in Saudi cities, within a strategy to diversify the energy mix.
---
Iraq solar energy projects Iraq is planning to add nearly 7,500 megawatts (MW) to its power generation capacity in new solar energy projects to be built by Total of France and a UAE company, the official Iraq daily Alsabah reported.
---
Compiled by: OGP Staff, Segun Cole , Please send us your industry related news for publication
Oil and Gas News Straight from the Source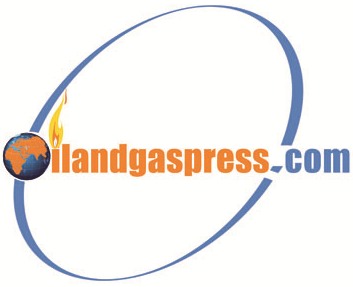 News on Saving Energy, Protecting the Environment
Submit your News/Releases or contact us now!
Submit a Press Release
Oilandgaspress.com | Energy, Climate, Renewable, Wind, Biomass, Sustainability, Oil Price, LPG, Solar