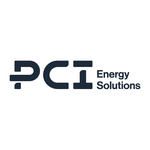 PCI Energy Solutions Empowers Multiple Customers
for Their Optimized Participation in the SPP WEIS
NORMAN, Okla.–(BUSINESS WIRE)–PCI Energy Solutions, the leading provider of enterprise software solutions, announced its continued collaboration and advances with clients in the Southwest Power Pool's (SPP's) Western Energy Imbalance Service (WEIS). Three clients have recently joined WEIS by leveraging multiple PCI applications for their optimized participation in the energy imbalance market.
"We're thrilled to have supported our valued clients, the Platte River Power Authority, Municipal Energy Agency of Nebraska, and Xcel Energy, in their successful entry into SPP WEIS," said Shailesh Mishra, vice president of Commercial and Customer Success at PCI Energy Solutions.
"As a reliable partner, PCI is committed to delivering innovative solutions and exceptional customer service. Our team's dedication to customer success and our robust platform have allowed us to provide our clients with the services they need to optimize their energy resources and navigate the upcoming advances in the various Western energy markets, including the Western Resource Adequacy Program (WRAP) and the RTO+."
The WEIS is designed to balance electricity supply and demand on a frequent and near-instantaneous basis across multiple entities within the Western Interconnection. By going live, these customers are actively engaging in the energy market, leveraging the system's capabilities to optimize their energy resources, manage imbalances, and potentially benefit from cost savings and improved grid reliability.
When creating the WEIS, SPP used existing structures in the Western region and their experience from running their own energy trading system. This builds on their current Integrated Marketplace, which includes services like planning ahead for energy needs and more.
Meanwhile, PCI Energy Solutions continues to empower energy organizations with its fit-for-purpose and secure-cloud software platform, enabling seamless market participation and supporting clients in achieving their operational and commercial objectives. With a focus on delivering value and driving customer success, PCI remains dedicated to assisting its clients in maximizing their potential in the evolving energy landscape.
About Platte River Power Authority
Platte River Power Authority is a not-for-profit, community-owned public power utility that generates and delivers safe, reliable, environmentally responsible, and financially sustainable energy and services to Estes Park, Fort Collins, Longmont, and Loveland, Colorado, for delivery to their utility customers. Platte River's generation portfolio includes coal, wind, hydro, solar, and gas resources. Learn more at prpa.org.
About Municipal Energy Agency of Nebraska
The Municipal Energy Agency of Nebraska (MEAN) is a public power joint action agency serving 67 municipalities across Colorado, Iowa, Nebraska, and Wyoming. MEAN's mission is to provide reliable, low-cost electricity and related services to member communities. They use a diverse portfolio of power supply resources, including hydro, natural gas, coal, and wind. MEAN is committed to delivering sustainable and affordable energy solutions while fostering economic development in their member communities. Learn more at nmppenergy.org.
About Xcel Energy
Xcel Energy Inc. is a leading energy-efficient utility holding company based in Minneapolis, Minnesota, serving more than 3.3 million electric customers and 1.8 million natural gas customers in Minnesota, Michigan, Wisconsin, North Dakota, South Dakota, Colorado, Texas, and New Mexico. Xcel Energy was the first major U.S. electricity provider with a vision to serve customers with 100% carbon-free electricity by 2050 and to reduce carbon emissions 80% by 2030 company-wide from 2005 levels. Learn more at xcelenergy.com.
About PCI Energy Solutions
We empower energy companies to continuously optimize all aspects of energy production, trading, transportation, and consumption. We're a tight-knit team of 300 diligent product experts, engineers, business analysts, and more, implementing software solutions in close partnership with energy companies from across the world — our customers literally keep the lights on for everyone. We're based in Norman (Oklahoma) with offices in Houston (Texas), Raleigh (North Carolina), Mexico City (Mexico), Lima (Peru), and Sydney (Australia). Learn more at pcienergysolutions.com.
Contacts
Morgan Day

PCI Energy Solutions

405.447.6933

mday@pcienergysolutions.com