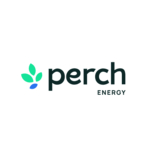 Perch Energy Appoints Energy Industry Veterans as Chief Operating Officer and Vice President of Policy
Following appointment of Bruce Stewart as CEO in March, Perch Energy continues to add top talent with the addition of energy industry veteran Sencelia Reynolds as COO; and Georgina Arreola moves to new role as VP of Policy
BOSTON–(BUSINESS WIRE)–Perch Energy (or "Perch"), a clean energy tech services platform and leading provider of community solar services, today announced the appointment of Sencelia Reynolds as Chief Operating Officer and Georgina Arreola as Vice President of Policy. Combined with the appointment of Bruce Stewart as CEO in March, Reynolds and Arreola add decades of experience to an expanding leadership team that will drive the company's continued growth. The new appointments also represent Perch's commitment to gender equity in the workplace.
As Chief Operating Officer, Reynolds will focus on scaling operations, optimizing back-office processes, and leading platform improvements to drive an ever-improving customer experience geared towards supporting customer growth. She has extensive experience in customer operations, utility relations, pricing, and customer care. Reynolds brings over a decade of experience in the energy industry. Prior to joining Perch, Reynolds served as Chief Operating Officer at Centricity, Head of Operations and Head of Energy Pricing at Direct Energy, and Manager of Power and Natural Gas Operations at Santanna Energy Services.
"As a leading player in this evolving industry, Perch is focused on delivering value to our solar developer and asset owner partners and promoting community solar to consumers," said Reynolds. "A best-in-class service and customer care experience is essential to accelerating the adoption of community solar. I look forward to focusing my industry experience to help expand consumer access to clean energy by scaling and improving the customer experience."
As Vice President of Policy, Georgina Arreola will lead the expansion of Perch's new policy and regulatory team, supporting the growth of community solar by playing a constructive role in policy debates. Arreola and the policy team will also help influence program design, increase consumer protection and advocate for greater inclusion of low-to-moderate income communities as beneficiaries. In her previous role serving as Perch's Vice President of Operations, she focused on removing barriers and identifying best practices for managing community solar projects. Arreola has over a decade of experience in research and policy advocacy within the renewable energy industry, including a seven-year tenure at the Center for Sustainable Energy, where she led numerous research and policy efforts working with key stakeholders like the California Air Resources Board, the California Energy Commission, Department of Energy, NYSERDA, Mass DOER, NREL, and more.
"I look forward to leading the growth of our policy and regulatory team as we engage with policy leaders and key stakeholders to offer practical recommendations and solutions to guide the creation of effective community solar programs," said Arreola.
"Following our recent funding round, we are continuing to make key investments in both our technology platform and the talent needed to accelerate the shift to clean energy and enable access to community solar for households and business consumers across the country," said Bruce Stewart, CEO of Perch Energy. "I am very pleased to welcome Sencelia to lead our operations team at Perch and bring onboard her expertise honed from growing, managing, and transforming partner and operations services for millions of energy customers. I am likewise pleased to have Georgina's policy, regulatory and advocacy skills fully dedicated to driving the expansion of community solar in existing and new markets. Georgina will also advise our solar partners and offer policy insights to facilitate investments in solar projects that deliver renewable energy benefits to local communities and customers," said Stewart.
These two appointments build on Perch's announcement in March of a $7.2 million round of Series A funding. Since the start of this year, Perch has continued to expand its business and will continue to add talent and resources to build upon its industry-leading clean energy tech services and management platform, and to accelerate the growth of its community solar services business into an expanding list of U.S. markets.
---
About Perch Energy
Perch Energy is a Boston-based clean energy tech and services company that offers a diverse set of products and services for homeowners, renters, businesses, and solar farm owners. From Perch's community solar project support team, which is dedicated to effective customer onboarding, billing, and engagement, to its automated platform which makes it easy for customers to customize their energy mix and savings — Perch is on a mission to make clean energy options more accessible, more affordable and more equitable for all. Learn more at www.perchenergy.com and follow Perch Energy on Linkedin: http://linkedin.com/company/perchenergy.
Contacts
Media:
Kenneth Gayles
Antenna Group for Perch Energy