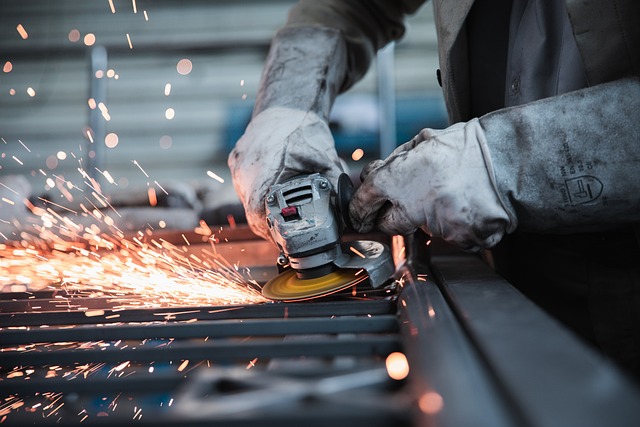 Reinhausen Manufacturing Inc. Announces Pivotal Facility Expansion in Humboldt, Tennessee
New plant will increase production capacity by 25 percent, launching new line of digital products for US power grid transformation
HUMBOLDT, Tenn.–(BUSINESS WIRE)–Reinhausen Manufacturing Inc. (RM), a subsidiary of Germany-based Maschinenfabrik Reinhausen, today announced it will expand its facilities in Humboldt, Tennessee to increase production capacity by 25 percent. This move will allow RM to meet increased demand for materials required for digitalization of the U.S. power grid, including an exciting new product line — RM's enhanced digital solution portfolio, ETOS® (Embedded Transformer Operating System). Groundbreaking for the $3.3 million investment will take place by the end of 2023, with anticipated completion in early 2024.
The aged and vulnerable U.S. power grid requires critical upgrades. Efforts are underway to digitalize the grid, but long lead times for necessary materials cause delays, putting the power supply at further risk. The RM plant expansion in Tennessee is a necessary step toward supporting those critical upgrades by meeting the demand.
"A stable, reliable power supply is paramount to our nation's safety and productivity," said RM CEO and President Bob Vary. "Digitalization of the power grid is an important step toward achieving this goal, but it can't happen without adequate — and timely — materials. Our plant expansion and the launch of ETOS, our new enhanced digital solution portfolio, will help meet those needs."
An entirely new product line from RM, ETOS is the world's first systemic solution for the automation and digitalization of power transformers. The Humboldt plant expansion is a key element in the launch strategy for ETOS, providing critical development and production capacity.
"ETOS will provide our clients with the exact tools and technology they need as they perform their important work of upgrading our nation's power grid," continued Vary. "ETOS intelligently links existing actuators, modern sensors, communication devices, and algorithms into a system with both 'edge' and 'cloud' components. This is a very exciting innovation, and it will be made right here in Tennessee."
More details about ETOS will be shared in the coming months.
The physical plant expansion — consisting of office space totaling 1,050 square feet and production space totaling 4,265 square feet — will also provide significant local benefits via additional property tax for the City of Humboldt and the creation of 14 new high-tech jobs in the Humboldt area.
"Our Humboldt plant has been in place since 1991," concluded Vary. "We are honored to have been a vital part of this community for over thirty years, and we are looking forward to continuing and building on that relationship with our plant expansion and the launch of our exclusive, made-in-the-U.S. new product line, ETOS."
Maschinenfabrik Reinhausen GmbH (MR)
Based in Regensburg, Germany with 45 subsidiaries and four affiliated companies around the world, the Maschinenfabrik Reinhausen GmbH family of companies enjoys success in the global niche markets of electrical energy technology. RM, founded in 1868, is primarily family-owned and is now managed by the fifth generation of the family. With 3,550 employees worldwide, 50% of the power consumed around the world is regulated by MR products.
Reinhausen Manufacturing Inc. (RM)
Reinhausen Manufacturing Inc. (RM) is a US-based subsidiary of Maschinenfabrik Reinhausen GmbH (MR), with locations in Humboldt, Tenn. (factory); Charlotte, N.C.; Fort Worth, Texas; Mesa, Ariz.; and Manchester, N.J.
For more information, visit https://www.reinhausen.com/.
Contacts
Nicki Williams
RM Marketing Manager
P 731-487-1758