Rig Count, Oil Prices, Newstrack to 12/01/2021
Oil is strengthening, Brent crude now up 1.2% at $56.30 per barrel, OPEC daily basket price stood at $54.76
---
EIA states that in 2019 proved reserves of natural gas in the United States declined 2%—the first time natural gas reserves have declined since 2015—and proved reserves of oil increased by a slight amount (0.1%) from the 2018 level. Proved reserves of oil and natural gas had risen annually in the United States by at least 9% in the previous two years.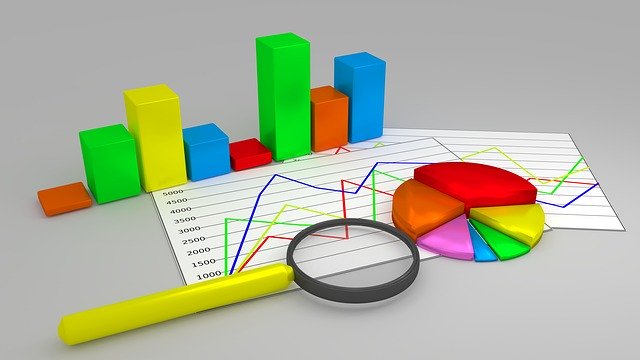 ---
Commodity At press time
Units
Price $
Change
Crude Oil (WTI)
USD/bbl
52.79
0.00%
Crude Oil (Brent)
USD/bbl
56.30
0.00%
Bonny Light
USD/bbl
54.91
0.00%
Natural Gas
USD/MMBtu
2.85
0.00%
OPEC basket 11/01/21
USD/bbl
54.76
0.00%
The OPEC Reference Basket of Crudes (ORB) is made up of the following: Saharan Blend (Algeria), Girassol (Angola), Djeno (Congo), Zafiro (Equatorial Guinea), Rabi Light (Gabon), Iran Heavy (Islamic Republic of Iran), Basra Light (Iraq), Kuwait Export (Kuwait), Es Sider (Libya), Bonny Light (Nigeria), Arab Light (Saudi Arabia), Murban (UAE) and Merey (Venezuela).
---
Morgan Stanley upgrades Exxon Mobil, sees 30% total return as company supports dividend
Nio shares surge as much as 13% Shares of Shanghai-based electric vehicle company Nio opened at a record high on Monday
---
Subsea 7 announces the death of a Director The Board wish to express their gratitude for Allen's invaluable contribution to the Company and extend their deepest condolences to his family. Mr. Allen Stevens, Non-Executive Director and Senior Independent Director, passed away on 10 January 2021.
---
Arctic Oil Drilling Plans Suffer 'Stunning Setback' of the 22 parcels of land, totaling 1.1 million acres, the government of Alaska was the sole bidder and ended up winning leases on 9 of the 12 parcels that received bids. two were acquired by private companies, and the others that received no interest were withdrawn from this round of auctions.
---
---
Baker Hughes Rig Count to 8th January 2021
Region
Period
No. of Rigs
Change
U.S.A
08 Jan. 2021
360
+9
Canada
08 Jan. 2021
117
+58
International
30th Dec. 2020
665
-4
The Baker Hughes Rig Counts are an important business barometer for the drilling industry and its suppliers. [Read more…]
---
CME Group and IHS Markit to Form Leading Post-Trade Services Joint Venture for OTC Markets The new company will include trade processing and risk mitigation operations. It will incorporate CME Group's optimization businesses –Traiana, TriOptima, and Reset – and IHS Markit's MarkitSERV.
---
Sakhalin Energy Set a Record for LNG Production In 2020 Sakhalin Energy produced and shipped a record amount of liquefied natural gas (LNG): 178.6 standard cargo (one standard cargo is equivalent to 65 thousand tonnes) or more than 11.6 million tonnes. This is the best Sakhalin II LNG plant annual performance ever.
---
National Guard Troops Deploying to DC Will Come With Lethal Weapons Army and Air National Guard members deploying to Washington, D.C. to help guard the capital and stay through the Jan. 20 inauguration will have access to lethal weapons at their commanders' discretion, Guard commanders said Friday.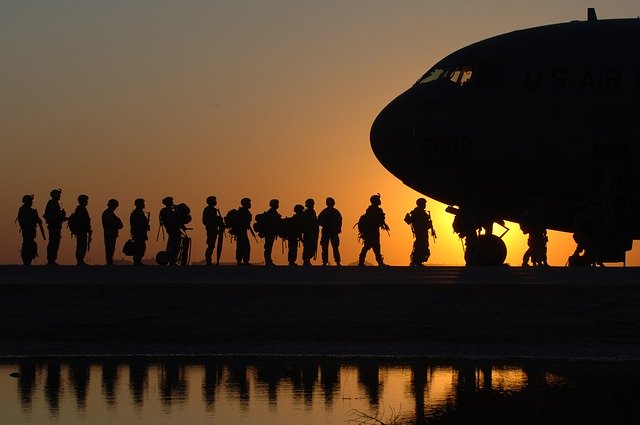 ---
Fugro partners on '4S' global satellite observation seafloor mapping innovation Fugro is participating in an EU co-funded research and innovation project to develop a remote solution for global satellite derived seafloor mapping. he 3-year project, named '4S' (Satellite Seafloor Survey Suite), will develop an online cloud-based solution
---
Baidu Partners with Zhejiang Geely to Build Smart Electric Vehicles Baidu, which has been developing autonomous driving technology, said it is setting up a new company to manufacture intelligent electric cars, and the new EV company will count on Baidu's intelligent driving system Apollo and Geely's car manufacturing expertise and EV modular platform-Sustainable Experience Architecture.
---
Origin Energy has unveiled plans to build a giant 700-megawatt capacity battery at its coal-fired power plant in Eraring, south of Newcastle, in the New South Wales Hunter region. It will be four times bigger than the Tesla battery in South Australia Origin's executive general manager Greg Jarvis said the battery would support Origin's transition away from coal-fired power generation by 2032.
---
Iraq and UAE rise, Nigeria falls Iraq, in the throes of an economic crisis, increased its output, pumping 3.85 million b/d, 50,000 b/d above its quota, as its southern exports climbed sharply. The UAE also continued to push output higher in December, but it was still 20,000 b/d below its quota of 2.59 million b/d. Abu Dhabi National Oil Co. has informed its term customers it will reduce nominations in January for all its four crude grades, with a 20% cut for flagship grade Murban.
Meanwhile, Nigeria posted its highest-ever compliance since the alliance began its output deal in 2017.
---
Engie and Neoen to Build 1GW Solar Project to build a 1-gigawatt solar-powered low carbon energy park in France, incorporating green hydrogen production to supply transportation and energy needs. Horizeo project in western France's Nouvelle-Aquitaine region
---
Newstrack compiled by Oil and Gas Press / Segun Cole , Please email us your industry related news for publication info@OilAndGasPress.com
Follow us: @OilAndGasPress on Twitter | OilAndGasPress on Facebook
---
Disclaimer
Most News articles reported on OilAndGasPress are a reflection of what is published in the media. OilAndGasPress is not in a position to verify the accuracy of daily news articles. The materials provided are for informational and educational purposes only and are not intended to provide tax, legal, or investment advice. OilAndGasPress welcomes all viewpoints. Should you wish to provide a different perspective on the above article, please email us info@OilAndGasPress.com
Information posted is accurate at the time of posting, but may be superseded by subsequent press releases
Oil and Gas News Straight from the Source