Rig Count, Oil Prices, Newstrack to 20/01/2021
EIA forecasts that OPEC net oil export revenues will decline to about $323 billion (unadjusted for inflation) in 2020, the lowest level in 18 years. Based on the October STEO, EIA expects that OPEC revenues will increase slightly in 2021 to $397 billion largely because of higher OPEC production as global demand recovers, production cuts under the OPEC+ agreement ease, and crude oil prices increase.
---
The EV sector, in particular, holds a huge amount of promise for jobs creation in 2021. And not just from Tesla. In the United Kingdom, legislators are debating whether to accelerate a ban on new combustion engine sales in the interest of boosting new EV jobs and buoying the economy.
---
Commodity At press time
Units
Price $
Change
Crude Oil (WTI)
USD/bbl
53.79
0.00%
Crude Oil (Brent)
USD/bbl
56.51
0.00%
Bonny Light
USD/bbl
55.31
0.00%
Natural Gas
USD/MMBtu
2.48
0.00%
OPEC basket 19/01/21
USD/bbl
54.85
0.00%
---
Baker Hughes Rig Count to 20th January 2021
Region
Period
No. of Rigs
Change
U.S.A
15 Jan. 2021
373
+13
Canada
15 Jan. 2021
161
+44
International
30th Dec. 2020
665
-4
The Baker Hughes Rig Counts are an important business barometer for the drilling industry and its suppliers. [Read more…]
---
Mitsubishi Commence Commercial Operations at Methanol / Dimethyl Ether Plant in Trinidad and Tobago Mitsubishi Gas Chemical Company (MGC), Mitsubishi Corporation (MC) and Mitsubishi Heavy Industries Engineering (MHIENG) have teamed up with the National Gas Company of Trinidad and Tobago (NGC) and Massy Holdings (Massy), a joint venture in the Republic of Trinidad and Tobago, Caribbean Gas Chemical Limited (CGCL), to launch commercial operations of a methanol and dimethyl ether (DME) plant.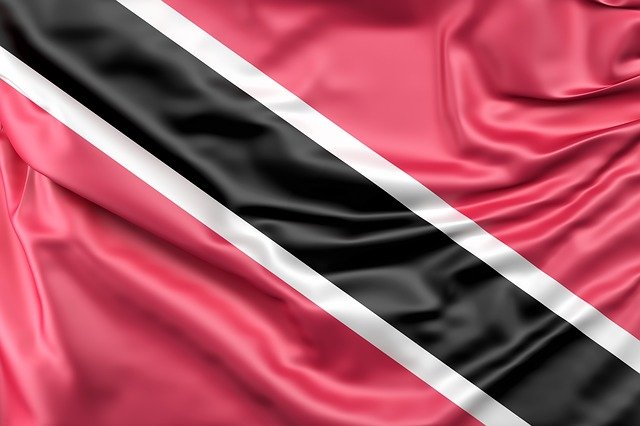 ---
TechnipFMC Announces Offering of $850,000,000 Senior Notes TechnipFMC intends to offer $850,000,000 aggregate principal amount of senior unsecured notes due 2026 (the "Notes") in a private offering that is exempt from the registration requirements of the Securities Act of 1933, as amended (the "Securities Act").

---
Panama Canal's LNG Bottleneck Could Last Until March Ships carrying LNG from the United States to meet the Asian demand waited for up to two weeks in December to navigate the canal. The authority has also introduced auctions to sell off any slot that becomes available within two to three days before transit due to last-minute cancellations.
---
Asian LNG Breaks $30 Barrier Japan-Korea Marker, Asia's benchmark for the fuel, rallied 15% to $32.494 per million Btu on Tuesday, the highest since S&P Global Platts began assessments in 2009.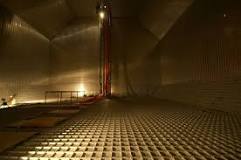 ---
Lightsource BP starts operating massive solar project in North Texas 260-megawatt Impact Solar project, on 1,500 acres in Lamar County northwest of Dallas, will power more than 41,000 homes in North Texas.
---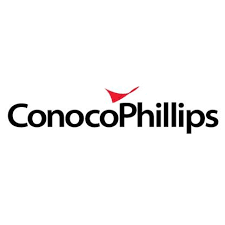 ConocoPhillips Announces Extension of the Expiration Date for Exchange Offers and Consent Solicitations ConocoPhillips announced the extension of the expiration date of the offers to eligible holders to exchange (each, an "Exchange Offer" and collectively, the "Exchange Offers") any and all outstanding notes issued by Concho Resources Inc. as set forth in the table below (the "Existing Concho Notes") for (1) up to $3,900,000,000 aggregate principal amount of new notes to be issued by ConocoPhillips and fully and unconditionally guaranteed by ConocoPhillips Company (the "New ConocoPhillips Notes") and (2) cash, and related consent solicitations by Concho (each, a "Consent Solicitation" and, collectively, the "Consent Solicitations") to adopt certain proposed amendments to each of the indentures governing the Existing Concho Notes.
---
Chevron Partners in Israel to Egypt Pipeline Chevron Corp. and other companies helping to develop Israel's natural gas fields will invest around $235 million in pipelines to export the fuel to Egypt.
---
LNG-hybrid Tug Will Run mtu Gas Engines A new liquefied natural gas (LNG)-hybrid tug—said to be the world's first—will be equipped with two mtu 16V 4000 M55RN gas engines from manufacturer Rolls-Royce. The harbor tug will be built by Sembcorp Marine Integrated Yard and operated in Singapore by Jurong Marine Services
---
Turkish PV manufacturer report reveals country's annual production capacity is 5,610 MW/year Manufacturing companies included in the report are: Alfa Solar, Ankara Solar, CW Enerji, Elin Enerji, Gazioglu Solar, Gest Enerji, GTC, 2H Enerji, HT Solar, Mirsolar, Ödül Enerji, Parla Solar, Seha Solar, Schmid-Pekintas, Smart Solar and Solarturk.
---
Shell has pulled out of a joint venture with British Airways and Velocys to build a flagship sustainable jet fuels plant in the UK – in a blow to Boris Johnson's claims that Britain could deliver the world's first zero-emission long-haul flight.
---
Newstrack compiled by Oil and Gas Press / Segun Cole , Please email us your industry related news for publication info@OilAndGasPress.com
Follow us: @OilAndGasPress on Twitter | OilAndGasPress on Facebook
---
Disclaimer
Most News articles reported on OilAndGasPress are a reflection of what is published in the media. OilAndGasPress is not in a position to verify the accuracy of daily news articles. The materials provided are for informational and educational purposes only and are not intended to provide tax, legal, or investment advice. OilAndGasPress welcomes all viewpoints. Should you wish to provide a different perspective on the above article, please email us info@OilAndGasPress.com
Information posted is accurate at the time of posting, but may be superseded by subsequent press releases