Rig Count, Oil Prices,Energy Newstrack to 26/03/2021
The Suez Canal accident has driven oil prices up as supply fears grow.
---
Business buyers Lead Race to Zero SMMT analysis of new car registrations in 2020 show that just 4.6% of privately bought cars were battery electric vehicles (BEVs) – compared to 8.7% for businesses and large fleets. In total, consumers registered 34,324 BEVs in 2020, compared to 73,881 corporate registrations.
SMMT estimates that maintaining the PiCG and similarly exempting consumer electric vehicle purchases from VAT would increase uptake by almost two-thirds by 2026 compared to current predictions.
---
Commodity Prices
Units
Price $
Crude Oil (WTI)
USD/bbl
61.17
Up
Crude Oil (Brent)
USD/bbl
64.68
Up
Bonny Light
USD/bbl
60.31
Down
Natural Gas
USD/MMBtu
2.56
Up
OPEC basket 25/03/21
USD/bbl
61.63
Up
At press time 26 March, 2021
---
---
Motorists need more plug-in vehicle incentives Electric cars are still too expensive to make and own, out of reach for most people of modest means, and served by an electric charging network that is still not fit for purpose. There are too few charging point, and too many of those which do exist – around one in ten – simply don't work.
---
IMF Executive Board Approves Temporary Extensions and Modification of Access Limits in the Fund's Lending Facilities International Monetary Fund (IMF) approved on March 22, 2021 further extensions of temporary adjustments made to its lending frameworks in the early months of the pandemic, allowing for adequate access to Fund financing through emergency instruments, the General Resources Account (GRA), and the Poverty Reduction and Growth Trust (PRGT).
The extensions of these measures reflect the unique circumstances created by the pandemic and will ensure that member countries continue to be able to access IMF financing, through both IMF-supported programs and emergency financing in case of urgent balance of payments needs.
---
Petrojet signing a Teaming Agreement with Korean companies including KHNP , Petrojet plans to cooperate with KHNP based on its abundant plant construction engineers, equipments and business experience in Egypt.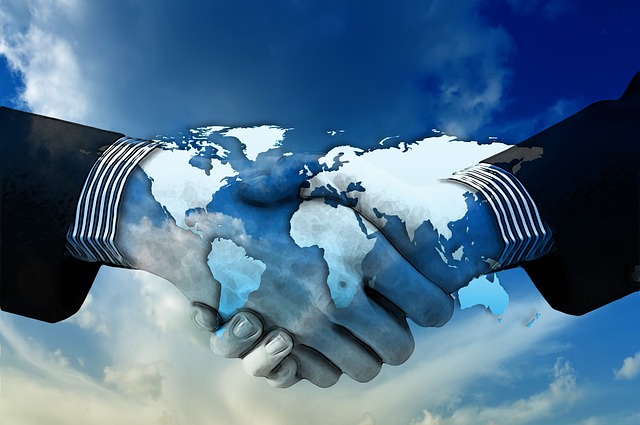 ---
GECF supports the intention of the EU to consider gas as a sustainable source of energy under the new green labelling system, the Secretary General of the association of 19 leading gas-exporting countries has said. "GECF believes that all UNECE member States should recognise the use of gas, especially in cases where the gas technology replaces higher-emitting power sources and can cut emissions," said HE Sentyurin.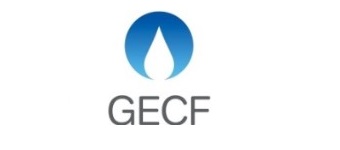 ---
PSIG 51st Annual Meeting open for Registration The Pipeline Simulation Interest Group (PSIG), a well-respected technical organization in the Pipeline Simulation Industry, is pleased to announce the registration for its upcoming 51st Annual Meeting to be held online from the 3rd – 7th of May, 2021.
---
The Suez crisis Analysts also warned MailOnline that blockage will drive up already-high shipping cost, piling pressure on Covid-hit firms that will have to swallow costs – but may pass them on to consumers as lockdowns ease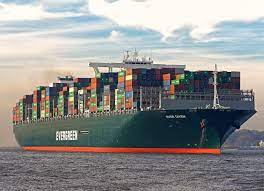 ---
Aker BP farms in to new UKCS licence in the greater Alvheim area Aker BP UK, a newly established subsidiary of Aker BP in Norway, has entered into an agreement with Eni UK to take over a 50 percent interest in licence P2511 on the UK Continental Shelf. Eni UK will remain operator.
---
German researchers develop hydrogen paste that could fuel vehicles | The paste's main ingredient is magnesium hydride, a compound that, when introduced to water, reacts with it to form hydrogen and magnesium hydroxide. It would be stored in vehicles in the form of a cartridge and to refuel, a driver would swap a used hydrogen cartridge with a new one and then fill the tank with water.
---
Baker Hughes Rig Count to 26th March 2021
Region
Period
No. of Rigs
Change
U.S.A
26th Mar. 2021
417
+6
Canada
26th Mar. 2021
81
-11
International
Feb.2021
701
No Change
---
Grounded Suez Canal mega-ship could be stuck for WEEKS It's blocking shipments worth $9.5BILLION per day
Satellite image of mega-ship lodged in the Suez Canal Tracking data from Marine Traffic has revealed the extent of the jam, comparing a typical day last week with traffic yesterday, with ships piling up at either end of the waterway.
---
Lundin Energy announces that the first quarterly instalment of the proposed dividend of USD 0.45 per share will amount to SEK 3.89 per share, with a total amount of MSEK 1,106, corresponding to approximately MUSD 128. The proposed dividend, including the first quarterly dividend instalment, remains subject to approval by the 2021 Annual General Meeting (AGM) that will be held on 30 March 2021.
---
Disclaimer
Most News articles reported on OilAndGasPress are a reflection of what is published in the media. OilAndGasPress is not in a position to verify the accuracy of daily news articles. The materials provided are for informational and educational purposes only and are not intended to provide tax, legal, or investment advice. OilAndGasPress welcomes all viewpoints. Should you wish to provide a different perspective on the above article, please email us info@OilAndGasPress.com