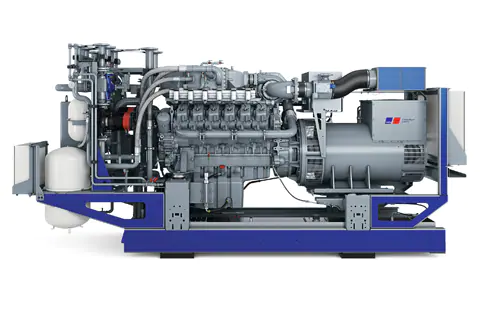 Rolls-Royce Testing capability for mtu Series 4000 engines
Rolls-Royce business unit Power Systems is strengthening its research and development (R&D) capabilities in China with a new test bench for mtu engines at the company's location in Suzhou. The R&D test bench can accommodate mtu engines with a power output of up to 3,600 kW and will be used to test parts, engines and complete systems for power generation and industrial applications.
---
The new R&D test bench in Suzhou will first be used for test runs of gensets based on mtu 16V 4000 engines, starting in 2022. It is suitable for testing a wide range of versions of the versatile Series 4000 engine which is also celebrating its 25th anniversary this year. A further upgrade of the test bench is planned for 2022: The capabilities will be extended to testing mtu Series 2000 engines as well.
---
Information Source: Read More
Oil and gas, press , | Energy, Climate, Renewable, Wind, Biomass, Sustainability, Oil Price, LPG, Solar