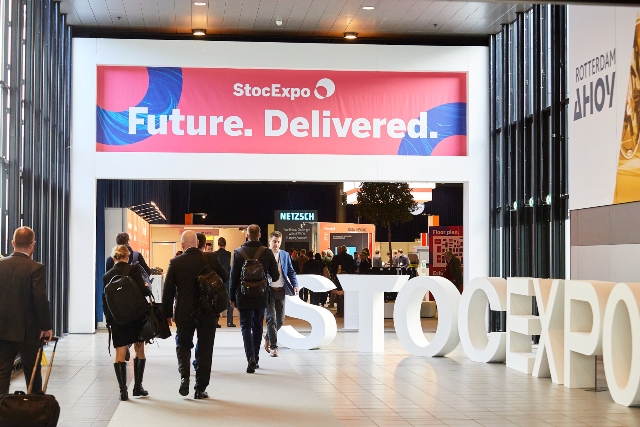 StocExpo 2022, 8 – 10 March 2022 in Rotterdam, Netherlands
StocExpo, the largest and longest running international bulk liquid storage event, which returns 8-10 March 2022 at the Rotterdam Ahoy, has unveiled a jam-packed conference programme exploring the future of liquid storage.
The conference will take place over all three days of the event, and will feature some of the bulk liquid storage sector's best and brightest exploring the industry's hottest themes; energy transition, digitalisation, robotics, and the future of the industry.
Day one – Energy Transition (8 March) will explore the tank storage industry's role in the future of energy storage, looking at changing capacity requirements by location, future market shares of biofuels, hydrogen and LNG, flow battery storage, and geopolitical intrigue impacting the European tank storage sector.
Speakers will include Lucia Van Geuns, Strategic Advisor for Energy at the Hague Centre for Strategic Studies, Guido Dalessi, as well as representatives from some of the sectors biggest names, including Evos, HG Storage International, Exolum, Naturgy, Scale Gas, Alkion Terminals, Deloitte Consulting, Navigator Terminals, Odfjell, Mabanaft, VTTI and the North Sea Port.
Day two – Digitalisation & Robotics (9 March) will focus on the digitalisation of the industry, Industry 4.0, better data management and the benefits of data sharing. A special presentation from Siemens will give delegates a glimpse at the tank terminal of the future, and the day will close with a focus on robotics, hosted by SPRINT Robotics.
Expert sessions will be delivered by Eduard Smits, Associate Director of Accenture, Manoj Mathew, Industry 4.0 leader at Cognizant, Leo Brand, CIO of Vopak, Mark Noordhoek-Hegt, CEO of Nxtport International, Jelle Swanenberg, COO of Smartflow, Sam Reid, CEO of Dearman Systems, Mark Waddington, Director and Senior Consultant of Channoil Consulting, and Berend R. Paasman, Senior Vice President of DNB Bank ASA.
---
Information Source: Read More–>
Submitted By: www.energypr.co.uk
Oil and gas, press , | Energy, Climate, Renewable, Wind, Biomass, Sustainability, Oil Price, LPG, Solar,Commodity ,Coal, Electric Power, Energy Transition, LNG, Natural Gas, Oil,